8 Things You Need To Know Today (January 28)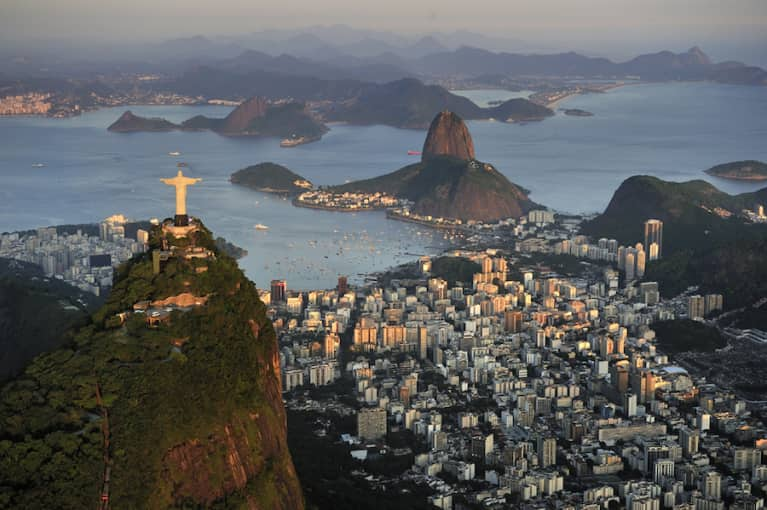 January 28, 2016 — 10:44 AM
1. #RioWater is trending on social media platforms.
The world is calling for the Olympics to address the not-so-clean water in Rio that athletes will be competing in. (Twitter)
2. If you're too lazy to moisturize, these jeans might be for you.
Guess has a new line, called Jeancare, that's infused with gingko extract and vitamin E, and smells like lavender. (Refinery29)
3. Health panel calls for women to receive depression screenings before and after birth.
The U.S. Preventive Services Task Force recommends that health providers screen women for depression both during and after pregnancy, in the wake of increasing evidence that mental health issues develop earlier and are more common than previously thought. (NY Times)
4. "Unhealthy" foods literally invite you to reach for them.
A new study suggests that people are more likely to be drawn to and reach toward even an image of a food they consider "dangerous" or "unhealthy." (Science of Us)
5. The Paris couture shows just got a healthy dose of produce.
Schiaparelli's spring line featured a food theme, with root vegetables, fruit, and seafood prints taking center stage. (Vogue)
6. A man pulled a Mini Cooper 26.2 miles.
In other words, he did a full marathon with a small car weighing 3,200 pounds literally on his back. (Runner's World)
7. Google's new feature will translate foreign street signs with the help of your phone's camera.
The brand's translation app now has a feature that gives you a real-time translation of foreign language signs. Just get the sign within your camera's dimensions, and click the "translate" button. Et voilà (or, in English — there you go!). (Business Insider)
8. What does the future hold for athleisure OG, Lululemon?
For starters, they're embracing customer feedback and community outreach to find out what the consumer really wants. (Business of Fashion)