3-Minute Quick Core Workout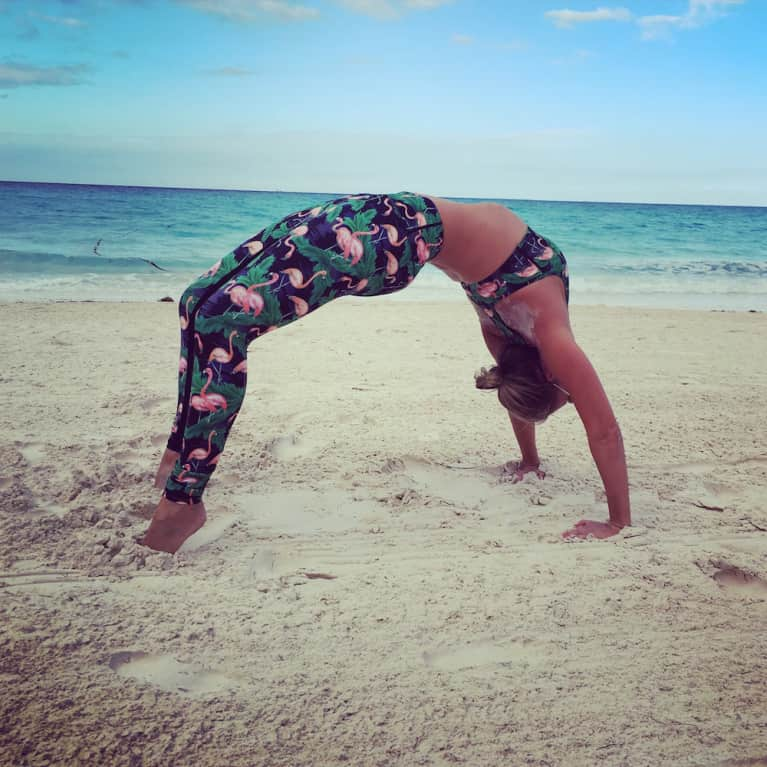 Our editors have independently chosen the products listed on this page. If you purchase something mentioned in this article, we may
earn a small commission
.
These are easy-to-learn exercises that automatically engage your core muscles. Do them whenever you have three minutes and you'll be surprised at how quickly they'll tone you up. Perform these three abdominal exercises for one minute each.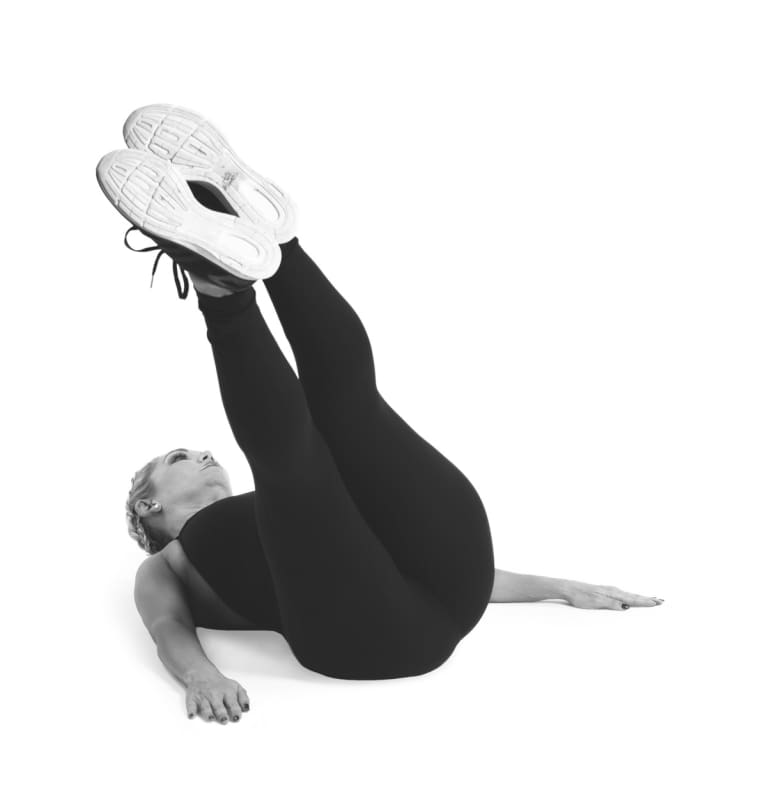 Lie flat on your back with your legs up, extended over your hips, and your hands pressing into the floor. Slowly lower your legs toward one side, then back to the center, then to the other side.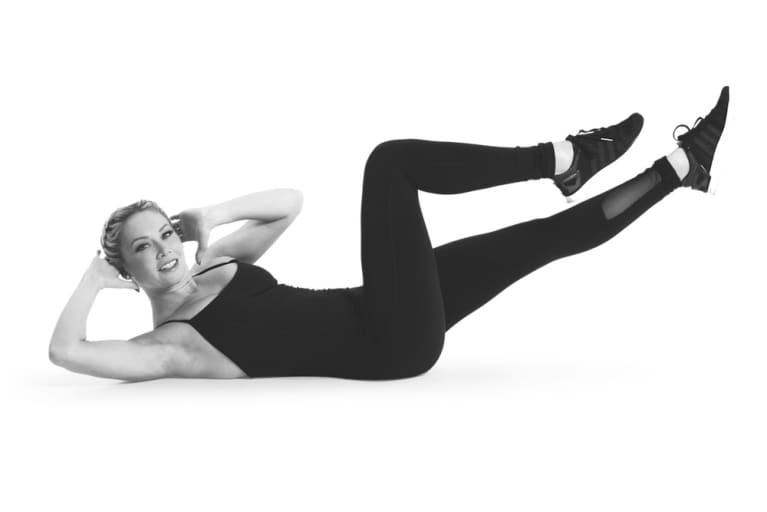 Lie flat on your back with your lower back pressed to the ground. Place your hands beside your head, with elbows pointing away from your ears, and lift your shoulders into a crunch position.
Bring your knees toward your chest. Knees should be perpendicular to the floor, with your lower legs parallel to the floor. Slowly go through a bicycle-pedal motion, kicking forward with the right leg and keeping the knee of the left leg in toward your chest. Bring your right elbow close to your left knee by crunching to the side, then switch to the opposite side by extending the left leg and taking the left elbow to the right knee.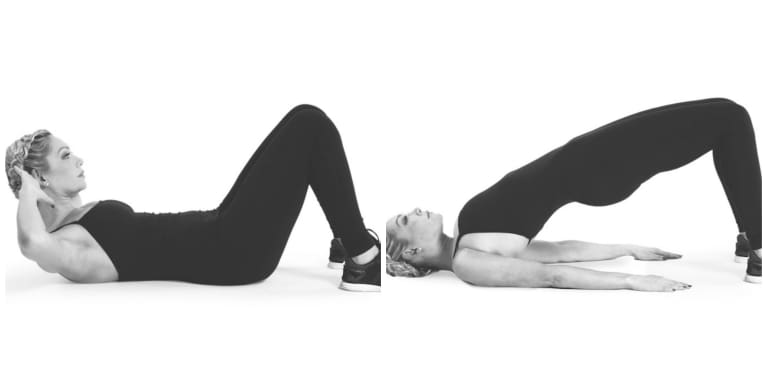 Lie flat on your back with your hands by your sides and your knees bent. Your feet should be shoulder-width apart. Pushing mainly with your heels, lift your hips off the floor while keeping your back straight. Squeeze your glutes at the top. Lower your hips back to the floor. Place your hands behind your head and perform a basic crunch.
After you've done each exercise for one minute each, you're all done!
Related reads:
Excerpted from The 5-6-7-8 Diet by Kym Johnson. Copyright © 2016 by Kym Johnson. Excerpted with permission by Regan Arts.