Aerie Features A Non-Skinny Model In Its Latest Campaign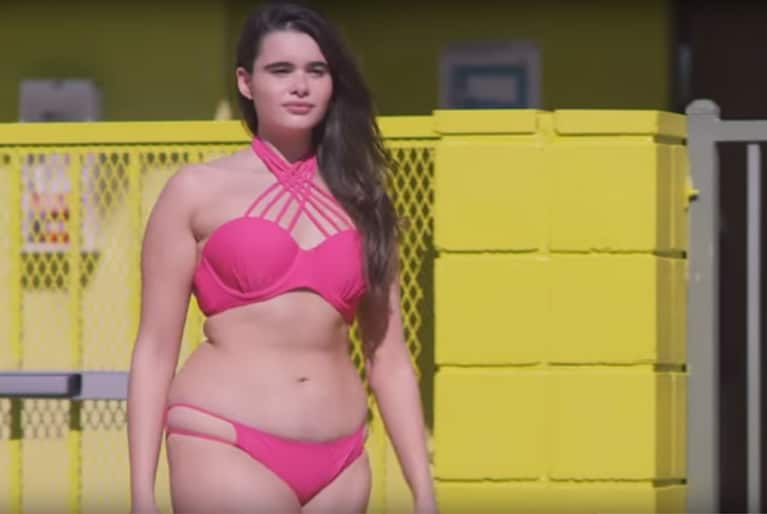 January 25, 2016 — 20:20 PM
Aerie, American Eagle's intimates brand aimed at young women, has kept the promise it made a couple of years ago never to retouch their models with their ongoing #AerieREAL campaign.
But after only including models of similar sizes in the campaign, they're taking it to the next level now — by featuring a non-skinny model in their latest ads.
The new #AerieReal star is 19-year-old self-proclaimed "curve model" and "Queen of In-Between" Barbie Ferreira. The ads haven't been released yet, but a teaser trailer on Aerie's YouTube page shows a bikini-clad Ferreira bestowing upon us her words of body-positive wisdom:
"I am unapologetically myself, no matter what anyone's opinion is," she says in the clip. "Not being retouched in the images is something that's very important to me — people knowing that, that's what I look like without anyone's perception of what my body needs to look like."
We're thrilled to see Ferreira bringing a little more body diversity to the fashion world — especially in a brand targeted at younger women, a population that is constantly bombarded on social media by images of "perfect" bodies.
Who better to elaborate on that than Ferreira herself?