My Workout Routine: Dancing With The Stars Champion Kym Johnson
Here's what you need to know about Kym Johnson: She's the only professional dancer to have won Dancing With the Stars in two countries (once in Australia, and twice in the U.S.). She's also danced on Broadway and starred in many Dancing With the Stars DVDs. She is passionate about clean eating and sticking to a healthy lifestyle. Here's what a week of her workouts looks like: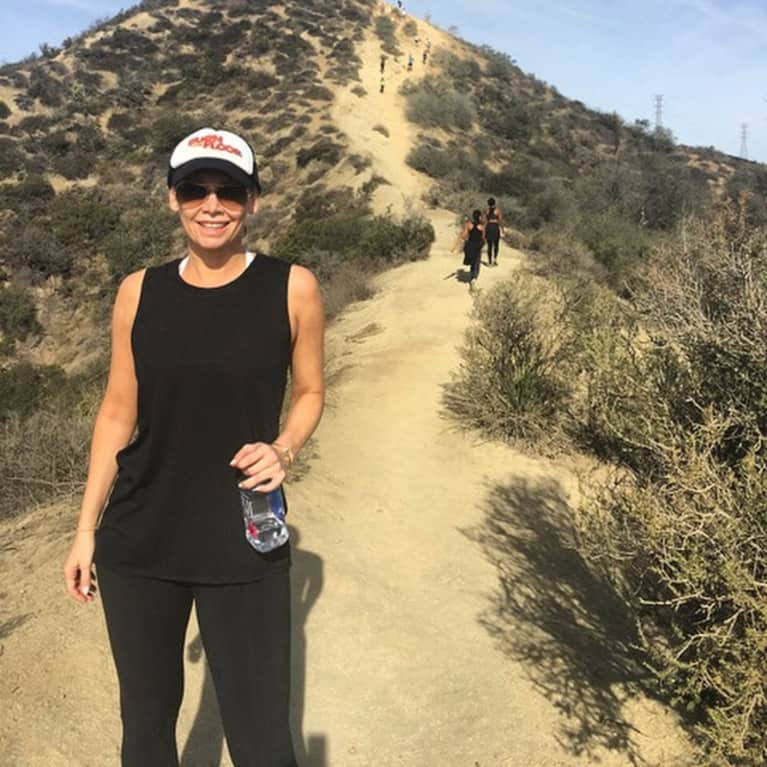 Sunday:
3-Minute Quick Core Workout: I do a variation of this every day! A strong core is one of the most important foundations for dancers, and I find doing a little core-work helps me feel balanced, confident, and ready for the day.
Moves: Basic crunch, windshield-wiper legs, bicycle crunch, bridge to crunch
Hike: This is followed by a walk in Runyon Canyon with my dog, Lola. It's so nice to get out in the sunshine and spend some quality time with my girl! She loves scrambling up the rocks, and I love getting my heart rate up and working my legs and glutes while we hike.
Monday:
3-Minute Quick Core Workout: This is similar to the one I did on Sunday, but different exercises.
At-Home Workout: I like to do a simple cardio workout with my jump rope. I'll jump for 1 minute on, then 1 minute rest, and do that five times. Then I'll do some exercises with my Thera-Band targeting my biceps, triceps, hamstrings, and glutes.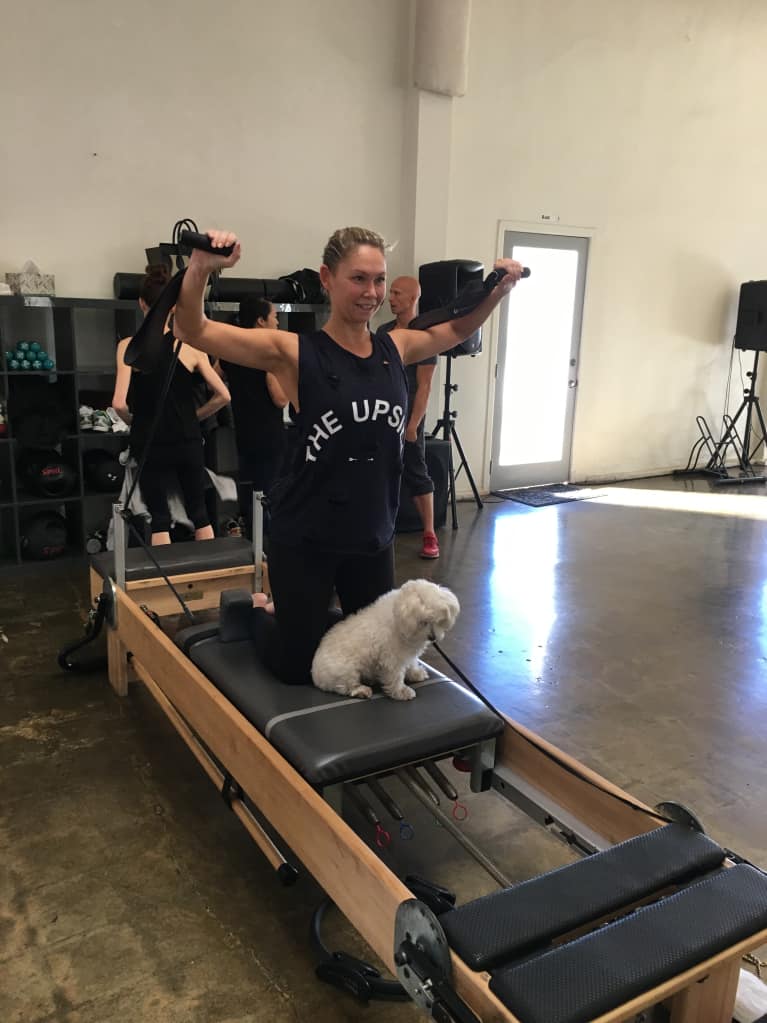 Tuesday:
3-Minute Quick Core Workout
Fit Mix Class: This is a popular class in LA that I love! It's basically endurance
Pilates — a mix of running and Pilates moves on the Reformer machine. It's a challenging full-body workout that really pushes me. Now that I'm not dancing every day, I know I have to have a few workouts per week that really make me work. Sometimes Lola even comes with me.

Wednesday:

3-Minute Quick Core Workout
At-Home Workout: Similar to the workout I did on Monday, using a jump rope and other at-home equipment.
Thursday:

3-Minute Quick Core Workout
Fit Mix Class: The same class I took on Tuesday. I try to get there a few times a week!
Friday:

3-Minute Quick Core Workout
At-Home Workout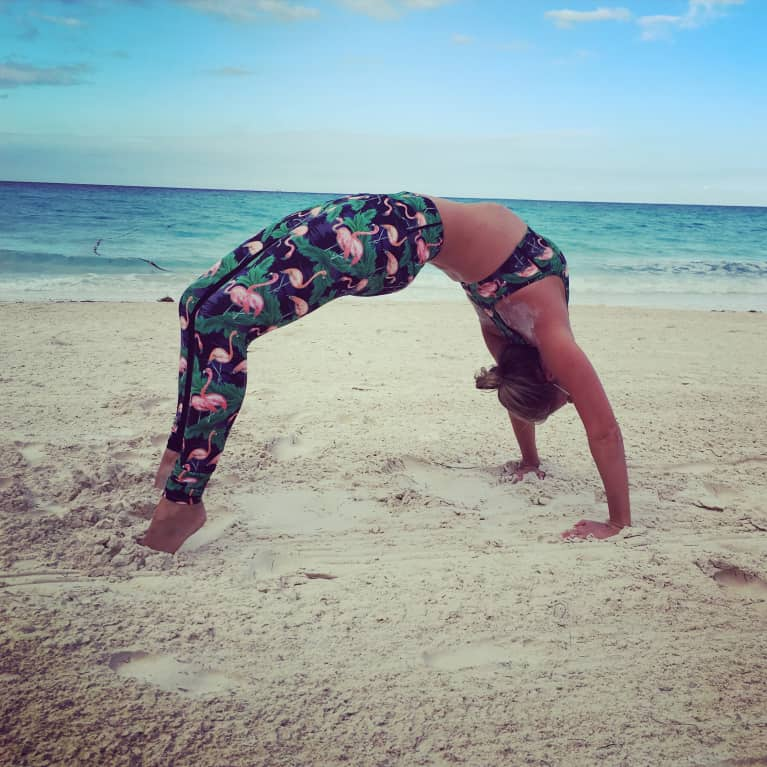 Saturday:
3-Minute Quick Core Workout
Yoga on the Beach: On weekends I love to let myself stretch and enjoy a more restorative workout. When it's nice out, I'll go to the beach and do yoga for about an hour, letting myself breathe, stretch, and get some fresh air.
Related reads:

For more fitness advice from me, check out my new book, The 5-6-7-8 Diet, on sale now.