What My Meditation Practice Looks Like: Elena Brower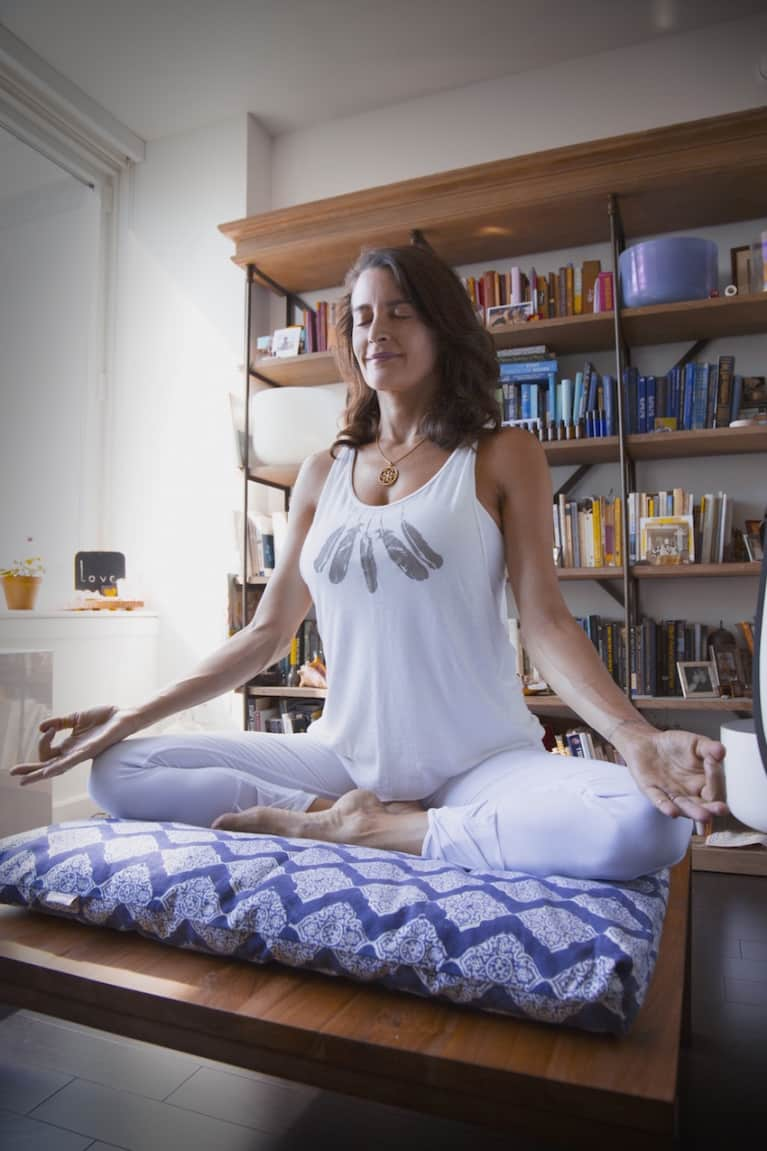 We here at mbg have been loving Elena Brower's yoga classes since 2009. Over the years Elena has established a cult-like following and has an almost sixth-sense in the studio. She makes every student feel special, no matter how big or small the room. Most recently Elena has ramped up her meditation offerings which has lots of New Yorkers excited!
Where do you meditate?
It varies. My living room sofa or bedroom floor. All airplane seats. My son's bed while he's still asleep might be my favorite.
When?
First thing when I wake up and then again late in the day, around 3 or 4 p.m.
What type of meditation do you practice?
Mantra. I study with Yogarupa Rod Stryker and Thom Knoles. Typically I'll do breath work first, when the light outside turns inky blue until the sun begins rising, and then I'll sit and absorb.
Props used?
I use a cushion from Chattra. Lambskin on my yoga mat. My wooden seat from Simply Sitting is a brilliant new addition to my practice. Or I meditate on my sofa.
What is your advice for people who can't sit still?
Don't think about sitting. Just watch. Let your breathing be louder than your thoughts at first. Invite it from your nose to travel deep down into your belly, and then exhale back up and out through your nose. Watch that journey for a few minutes. If you notice yourself thinking, go back to that breathing and smile. You're meditating. You're giving your body a chance to land in a supportive, healing space, even for a few seconds.
Related reads: