Chelsea Handler Made A Docu-Series You Should Definitely Be Watching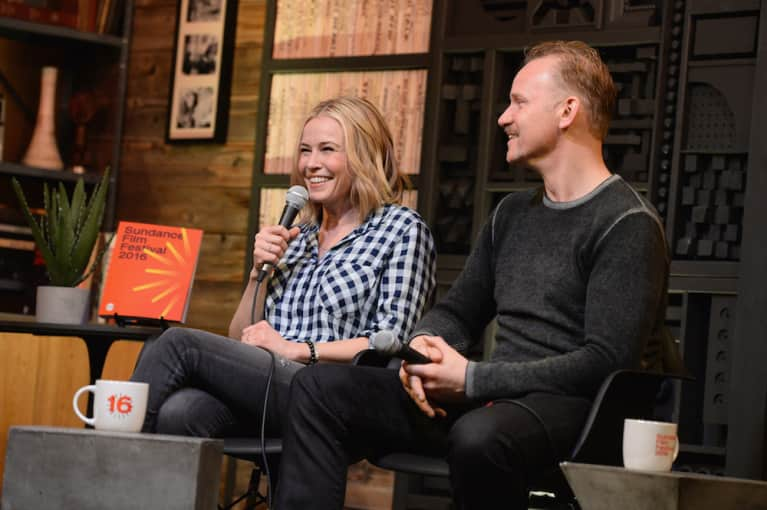 January 25, 2016 — 17:46 PM
We've always known comedienne Chelsea Handler had an opinion. But after saying goodbye to her long-running talk show, Chelsea Lately, after 8 seasons, Handler is turning her outspoken character and incisive wit to more serious topics. In her new four-documentary series Chelsea Does (streaming on Netflix), she tackles compelling and contentious topics like race and gender equality, stereotyping, and the effect of drugs on the brain.
As we've come to expect from Handler's oeuvre, the series is punctuated with lighthearted moments (like her trip to visit Willie Nelson in "Chelsea Does Drugs"), and underscored with that keen awareness of self and other which makes her work simultaneously provocative and relatable.
In an interview at the Sundance Film Festival this weekend, Chelsea spilled details of her journey through the production of this series, and it made us love her even more.
Here are our favorite quotes from that sit-down.
1. "I think my point ... is to be more mindful. Let's ask questions. Let's put ourselves in uncomfortable situations. I like conflict. I'm so sick of people who don't like it, who don't want to get involved, who want to keep the peace. That's not a real, honest conversation."
2. "I always take sides. If you don't ever want to get involved in anything, what does that say about you? Anybody who loves somebody should get involved. Go to bat for people. I exercise that as much as possible. It doesn't make you very popular at times. But it makes you honest."
3. "Fear is a great motivator. If you're scared of something, then jump in. That's how I've always felt ... I don't want to ever be an example of something that I wouldn't admire."
4. "...being able to completely change course has been a huge gift. It should be a huge motivator for anybody who's stuck, or who is just not in love with life. If you're going to do something, keep it interesting."
Read the full interview at InStyle.com.