Brighten Your Morning With This 5-Ingredient Smoothie
Smoothies are such a great way to consume a bunch of antioxidants, vitamins, and minerals. They are also a sneaky way to get some extra greens into your diet.
Strawberries are an excellent source of antioxidants including vitamin C and manganese. They also have great dietary fiber, iodine, folate, copper, and omega-3 fatty acids.
Fun Fact: Did you know there are more than 600 varieties of strawberries?
Their benefits include having anti-aging properties, promoting bone health, reducing inflammation, kick-starting weight loss, and boosting short-term memory.
So get excited to obtain all those amazing benefits while drinking this creamy, delicious smoothie.
Strawberry Dream Smoothie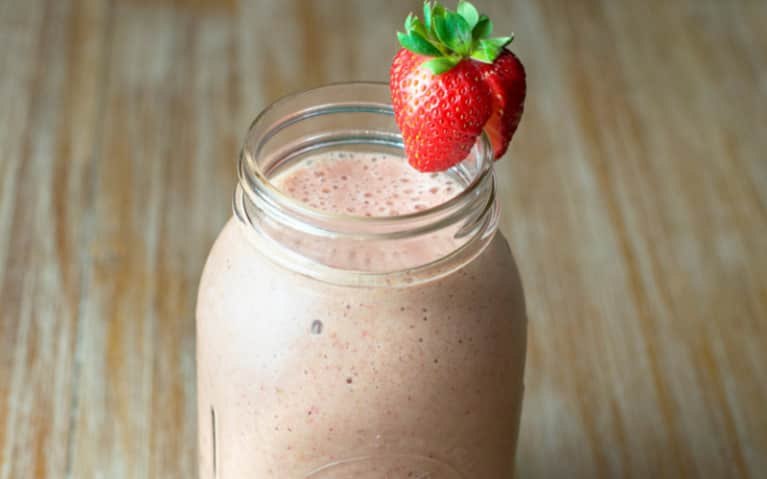 2 cups coconut water
1 cup fresh/frozen strawberries
4 fresh, Medjool dates
3 frozen bananas
1 cup baby spinach
Preparation
Combine all ingredients in a high-speed blender and blend until smooth and creamy.