Oil Companies Will Stop Fracking Off The Coast Of California
mbg Sustainability Editor
By Emma Loewe
mbg Sustainability Editor
Emma Loewe is the Sustainability Editor at mindbodygreen and the author of "The Spirit Almanac: A Modern Guide To Ancient Self Care."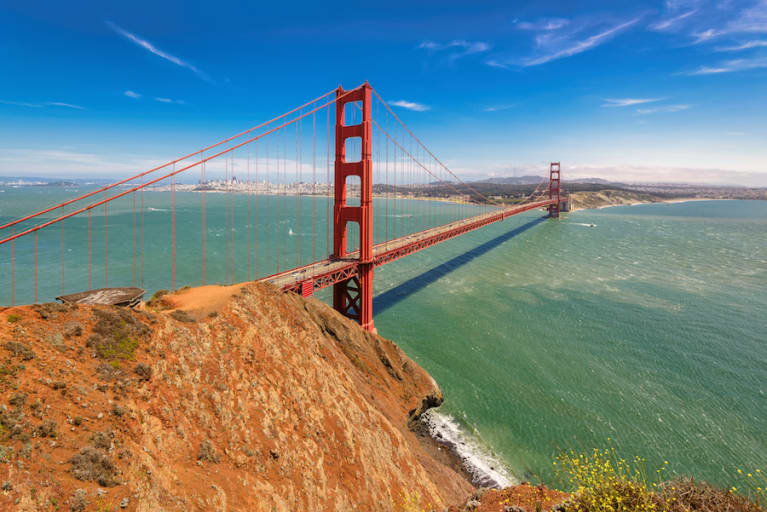 February 2, 2016 — 17:35 PM
Following lawsuits filed by concerned environmental nonprofits, the federal government has agreed to stop fracking off the coast of California. Offshore drilling will only resume if it is deemed safe for the environment.
Major companies like Exxon Mobil currently operate more than 200 oil wells along the state's coast. Offshore fracking, like onshore fracking, injects chemical-laden water into rock stores in order to extract oil and gas deposits. The Center for Biological Diversity and the Environmental Defense Center have long argued that the industry's dumping of 9 billion gallons of wastewater poses a threat to local communities and marine life.
At least 10 chemicals routinely used in fracking are considered harmful to California's large population of fish and sea otters. Fracking has also been linked to air pollutants that are dangerous to human health.
The landmark ruling to further assess fracking's safety instead of continuing to allow the industry to operate largely unregulated is a win for environmentalists.
"Once federal officials take a hard look at the dangers, they'll have to conclude that offshore fracking is far too big of a gamble with our oceans' life-support systems," Kristen Monsell of the Center for Biological Diversity's Kristen wrote in a statement. "They'll have to stop authorizing it for good."
The assessment — to be completed by the Department of the Interior by May 28 — could set an important precedent for the future of fracking in America.
The recent Flint scandal put water quality and environmental safety at the forefront of national attention where, it appears, they will stay for quite some time.