Gap Just Announced A Seriously Impressive Commitment To Sustainability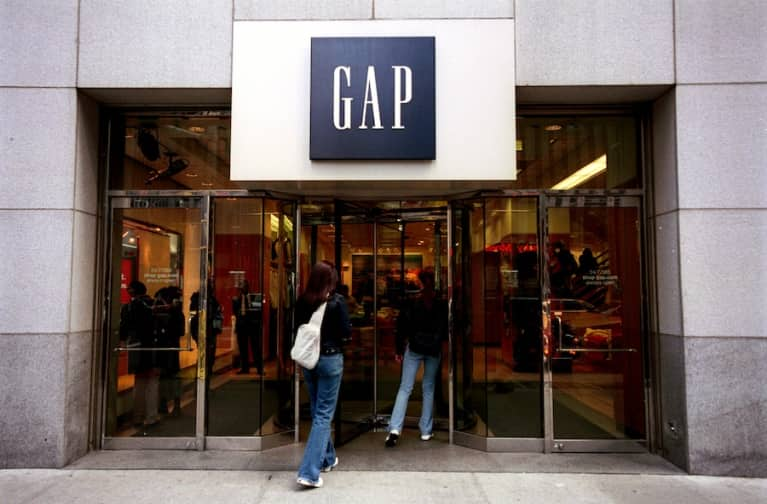 January 24, 2016 — 16:00 PM
It's not often a company known for affordable clothing and multitude of stores is synonymous with sustainability and eco-friend practices, but Gap Inc. is trying to change that.
The company — which is comprised of the Gap, Banana Republic, Old Navy, Athleta, and Intermix brands — recently released their global sustainability report, introducing it with a letter from their CEO, Art Peck, that detailed the initiatives Gap Inc. plans to undertake in the next few years, as well as how and why.
Frankly, I'm not satisfied with where the apparel industry, including Gap Inc., is today on a variety of social and environmental issues. Many times, creating change feels frustratingly slow. Yet change is more urgent now than ever, for all of us. We face global challenges that require collective action. People everywhere rely on vital resources like water to live; our company, too, can't survive without a healthy environment. Likewise, we know that we can only thrive in a world in which all people have the chance to do the same. This sense of connection is what encourages me that change is not just possible, but imperative — our futures are tied together, and we can't afford not to act.
In the full report (aptly titled "Our Futures are Woven Together"), the company vows to protect human rights, improve working conditions in garment factories across the company's supply chain, and advocate for gender equality and opportunity.
The most sweeping commitment? To reduce absolute greenhouse gas (GHG) emissions across all their facilities worldwide by half by the end of 2020.
Gap Inc. is no stranger to setting emissions goals: in 2008, they set out to reduce GHG emissions across US operations by 20 percent by the end of 2015. At the end of the eight year time frame, they'd surpassed their goal, reducing emissions by nearly 37 percent.
For a company that operates out of countless factories and 3,300 stores across 90 countries, this is no small feat. What's more: they promise to do it in five years, a fraction of the time it takes other major chains to complete sweeping changes to their operations or sourcing.
Announced only a month after the landmark COP 21 Paris summit, Gap Inc.'s new emissions target brings them into the international effort to admit climate change is a real, lasting, dangerous issue, and to tackle the problem.
Other highlights from the report include:
Ensure female representation at all leadership levels is meaningfully above external norms
80 percent waste diversion from landfill for our U.S. facilities by 2020
Work toward zero discharge of hazardous chemicals in our supply chain through membership in ZDHC 2020 Roadmap
Improve the lives of one million women in Gap Inc.'s supply chain and other manufacturing and community settings through the Gap Inc. P.A.C.E. program by 2020
Partnering with fabric mills to fight pollution and conserve water through our partnership with the Natural Resources Defense Council and the Sustainable Apparel Coalition
Providing access to clean water for 17,000 people in India through our new Women + Water program
Consistently visiting the factories that make our clothes, about 1,000 factories each year, to assess and improve working conditions for garment workers