Tom Brady's Approach To Wellness Goes Way Beyond Diet & Exercise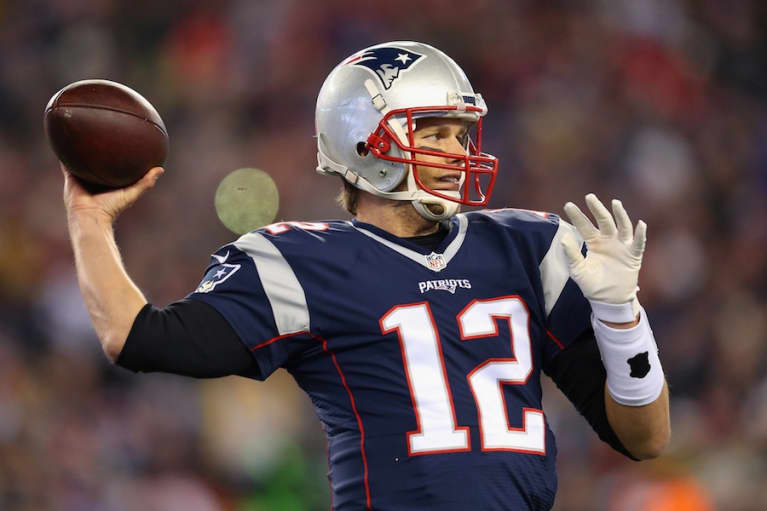 January 23, 2016 — 16:30 PM
Earlier this month, when Tom Brady and Gisele Bündchen's personal chef spilled the beans on what the couple's diet looks like — a ton of fresh, organic vegetables, whole grains only, grass-fed organic steak, the rare banana, absolutely no coffee, dairy or gluten — we were a little surprised at how intense the guidelines were.
But when you take a minute to think about it, these are two people who make a living based on the state of their physical bodies and how well they can perform and move, so of course they would only let the best-quality food pass their lips. (Not to mention, the way they eat is totally mbg-approved!)
And while a stellar, clean, plant-based diet is certainly a major factor in the New England Patriots quarterback's health regimen, it turns out there's a lot more to it than just what he's eating.
According to a recent ESPN article, Brady takes a very "zen" approach to living, even citing his favorite book, Don Miguel Ruiz's The Four Agreements, as the reason he doesn't take anything personally. (The book advocates everyone should free himself from the things in life that create limitations and unhappiness.)
He's also a big fan of less-conventional approaches to medicine, despite having some of the best doctors in the country at his disposal.
In a recent radio segment with WEEI's "The Dennis and Callahan Show," Brady shifted the topic of conversation to healing:
"That's kind of our [society's] approach to medicine: Wait 'til you get sick or wait 'til you get hurt, and then we'll treat you. Well, how about trying to find ways to prevent yourself from that even happening? I think that's a much better approach to medicine."
He continued, referencing the alternative approaches to healing he's taken over the last decade in the face of knee injuries, staph infections, and ACL and MCL tears: "I've chosen a different approach, and that approach works for me. ... I wouldn't be playing today if it wasn't for [a different approach to healing]."
So while a veggie-centric diet and NFL training are certainly big factors in Brady's success, his approach to mental health and embrace of alternative healing modalities can't be overlooked. Especially when it comes to one of the greatest athletes of all time.