Happy Birthday, Oprah! 20 Of Her Best Quotes To Inspire You Today
Social Worker
By Grace Bluerock, LCSW
Social Worker
Grace Bluerock, LCSW is a social worker in Murfreesboro, TN who has experience working with individuals in community settings as well as in the private practice setting. She is the author of Live the Life of Your Dreams by Doing Work You Love.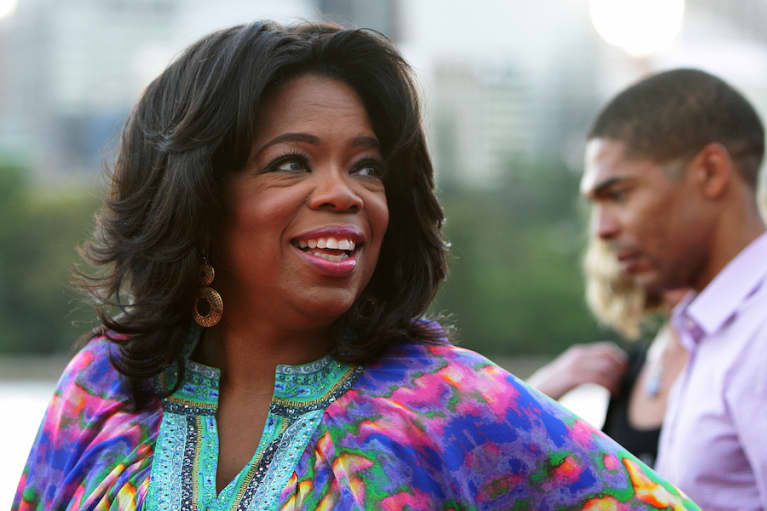 Sixty-two years ago today, Oprah Gail Winfrey was born. Actress, TV host, producer, author, entrepreneur, and philanthropist, Oprah is one of the most influential women of all time, and she's inspired millions of people around the world with her messages of hope.
Oprah was born into poverty and experienced recurring sexual abuse by older male relatives throughout her childhood. Despite her troubled adolescence, she was determined to succeed. Academically gifted with a knack for public speaking, she went on to receive a college scholarship and earn a degree in speech and performing arts, thus launching her career in television.
Oprah Winfrey is a fighter with accomplishments that span far and wide, and her work continues to touch lives every day. Here are 20 inspirational quotes from this amazing woman, who has proven that anything is possible.
***
"I don't believe in failure. It is not failure if you enjoyed the process."
"Passion is energy. Feel the power that comes from focusing on what excites you."
"Challenges are gifts that force us to search for a new center of gravity. Don't fight them. Just find a different way to stand."
"The biggest adventure you can take is to live the life of your dreams."
"Doing the best at this moment puts you in the best place for the next moment."
"The greatest discovery of all time is that a person can change his future by merely changing his attitude."
"Understand that the right to choose your own path is a sacred privilege. Use it. Dwell in possibility."
"The whole point of being alive is to evolve into the complete person you were intended to be."
"I feel that luck is preparation meeting opportunity."
"Every day brings a chance for you to draw in a breath, kick off your shoes, and dance."
"I believe that one of life's greatest risks is never daring to risk."
"Check your ego at the door and check your gut instead. Every right decision I have ever made has come from my gut."
"I know for sure that what we dwell on is who we become."
"You are built not to shrink down to less but to blossom into more."
"Difficulties come when you don't pay attention to life's whisper. Life always whispers to you first, but if you ignore the whisper, sooner or later you'll get a scream."
"Be thankful for what you have; you'll end up having more. If you concentrate on what you don't have, you will never, ever have enough."
"Every time you state what you want or believe, you're the first to hear it. It's a message to both you and others about what you think is possible. Don't put a ceiling on yourself."
"Be more splendid, more extraordinary. Use every moment to fill yourself up."
"I trust that everything happens for a reason, even when we're not wise enough to see it."
"Do the one thing you think you cannot do. Fail at it. Try again. Do better the second time. The only people who never tumble are those who never mount the high wire. This is your moment. Own it."
Related reads: