9 Things You Need To Know Today (January 25)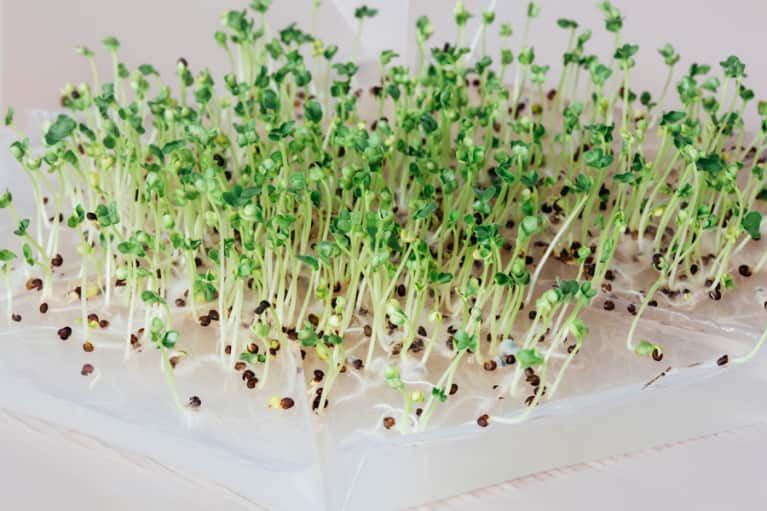 January 25, 2016 — 10:32 AM
1. Micro greens are like, really good for you.
Science tells us that micro greens (kind of like sprouts) can have four to six times more nutrients than "mature" greens. The bad news is they're much more expensive. Luckily, you can grow your own! (Time)
2. Brits are getting more active.
Sales of fitness trackers and smartwatches are up 118 percent in 2015. (Wareable)
3. Some of your favorite retail brands are also super-sustainable.
Corporate Knights, a "magazine for clean capitalism," ranked 100 of the world's most sustainable corporations. The top 20 included activewear brand Adidas and H&M, thanks to their Conscious Collection. (Racked)
4. A new bill could increase transparency in the cleaning product industry.
A bill pending in the California legislature calls for manufacturers to label the ingredients in their cleaning products. (San Francisco Chronicle)
5. Talk about multitasking: One mom posted a video on Facebook of herself breastfeeding while doing a pole-dancing workout.
6. Your new afterwork activity will involve green juice, meditation and veggie-centric snacks.
Started by Light Watkins in LA, the Uplift Project — a booze-free happy hour — has officially found a home in New York. (NY Times)
7. This post-partum selfie is going viral for all the right reasons.
The bravery new mom Erica Andrews demonstrates in this picture is empowering, inspiring and totally gorgeous. (mbg)
8. A $50 plastic toilet could save millions of lives.
Designed by Georgia Institute of Technology grad Jasmine Burton, the SafiChoo Toilet is an eco-friendly, mobile toilet that can convert waste into renewable energy. (CNN)
9. Your bike can be a GPS, accelerometer, heart-rate monitor, and even send out signals when it's been stolen.
The Valour from Canadian brand Vanhawks " has a built-in gyroscope, speed sensor, GPS receiver, accelerometer, magnetometer, and even sensors that detect dangers in your blind spots." (Gadgette)