A Peek Inside The Skin Care Routine Of A Green Makeup Artist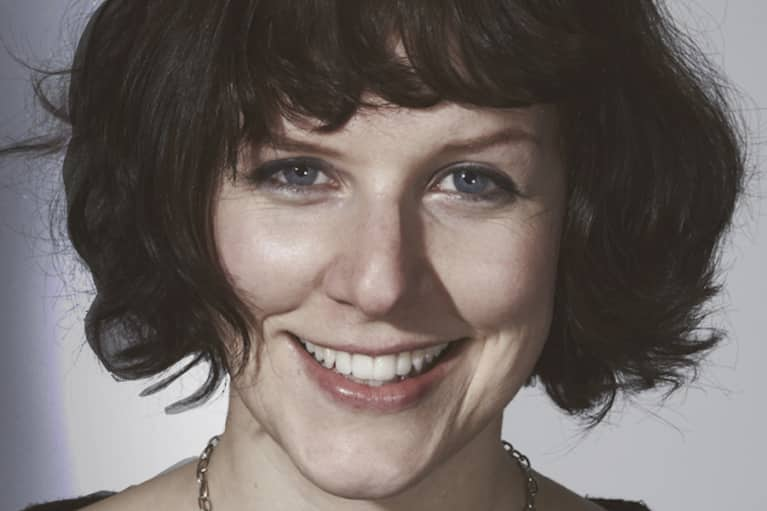 After spending years using conventional products, professional makeup artist Lou Dartford decided it was time to make the change to a cleaner, greener kit. Of course, this meant her skin care routine had to change also. Here's how she takes care of herself these days.
As a professional makeup artist, I work with beautiful faces all the time. But beauty comes in many forms, and it's not just aesthetics that make a person beautiful. A good soul will always shine through and bring beauty out. As corny as it may sound, I see beauty in everyone's face and I love how you can enhance and highlight features, bringing beauty out even more.
I think self-care is so important because it's time out for yourself in a busy world. A nighttime skin care ritual can help ease any stresses from the day, signaling to your mind and body that it's time for sleep. Likewise, your morning routine can get you ready for the day ahead.
Taking the time to look after yourself can really make a difference to your self-esteem and general well-being. Using good skin care that works with your skin will help it look its best, and if your skin looks the best it can, it'll be reflected in your confidence. Here's how I take care of mine.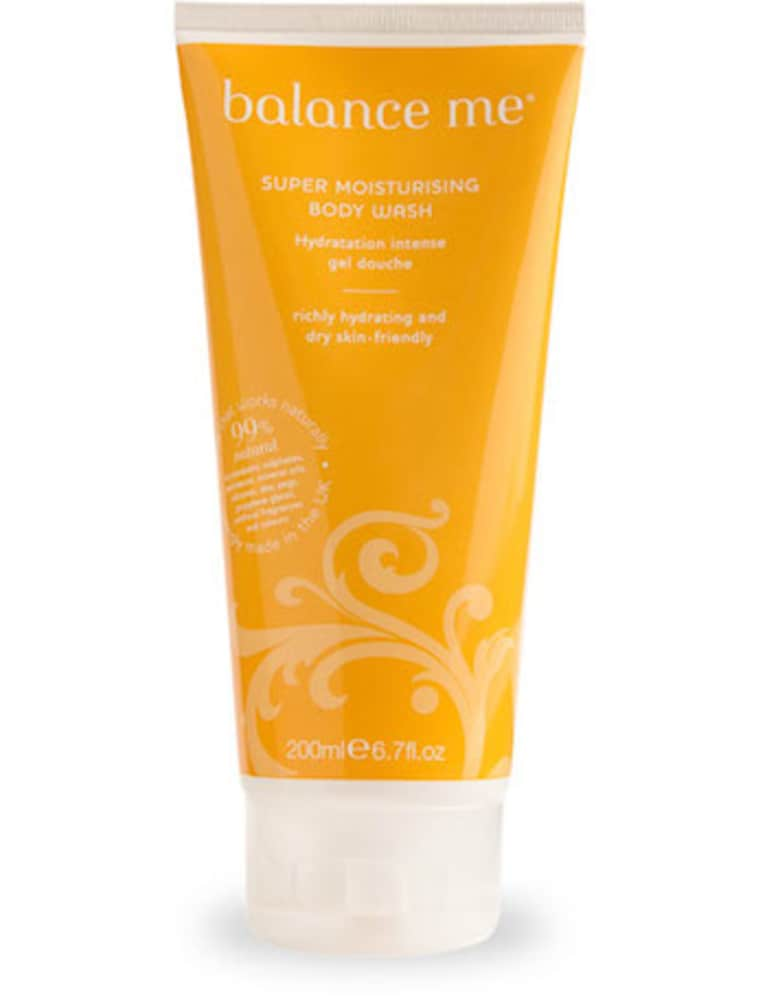 I start the day with a quick functional shower since I'm not one to relax in a bath. I love Balance Me's Super Moisturizing Body Wash to wake me up — it smells lovely and doesn't dry my skin out.
My hair is very low maintenance. I wash with Less Is More's Aloe Mint Volume Shampoo, which is the best shampoo I've found for my hair. It calms my scalp, gives me nice volume, and enhances my natural curl.
I blow-dry my fringe, but the rest I let dry naturally. I use their Aloe Mint Volume Conditioner to stop frizz and sometimes the Tangerine Curl Balm as well if I feel it needs it.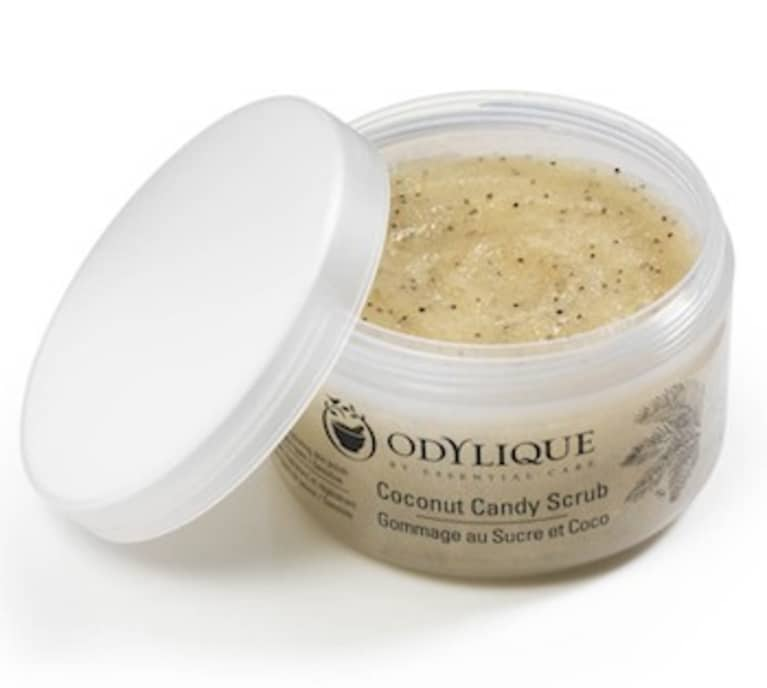 After my shower I use Odylique's Toning Fruit Butter to moisturize my body. This is the most amazing balm that just melts into your skin and leaves it feeling well-nourished.
Their Coconut Candy Scrub is also incredible, and I try to use it at least once a week.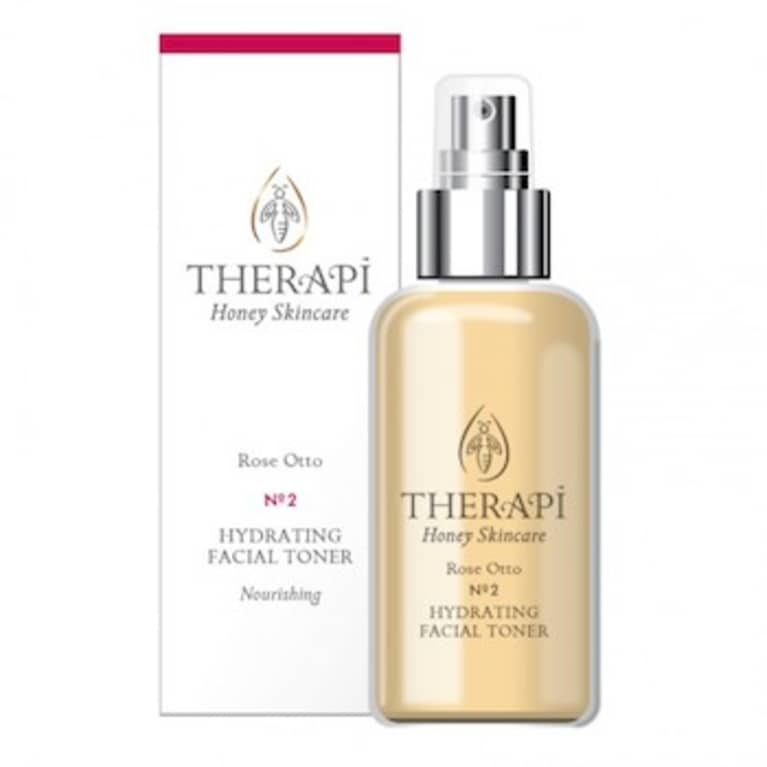 My skin routine changes a lot depending on the season, but I also change it up to try new brands and I have favorites I regularly come back to. However, this is what's currently in my bathroom cabinet.
I refresh my face using Therapi Honey Skincare's Rose Otto Facial Toner on a cotton pad. Then I (try to!) wake my eyes up using Aurelia's Revitalise and Brighten Eye Dew. The cooling rollerball feels lovely on tired eyes.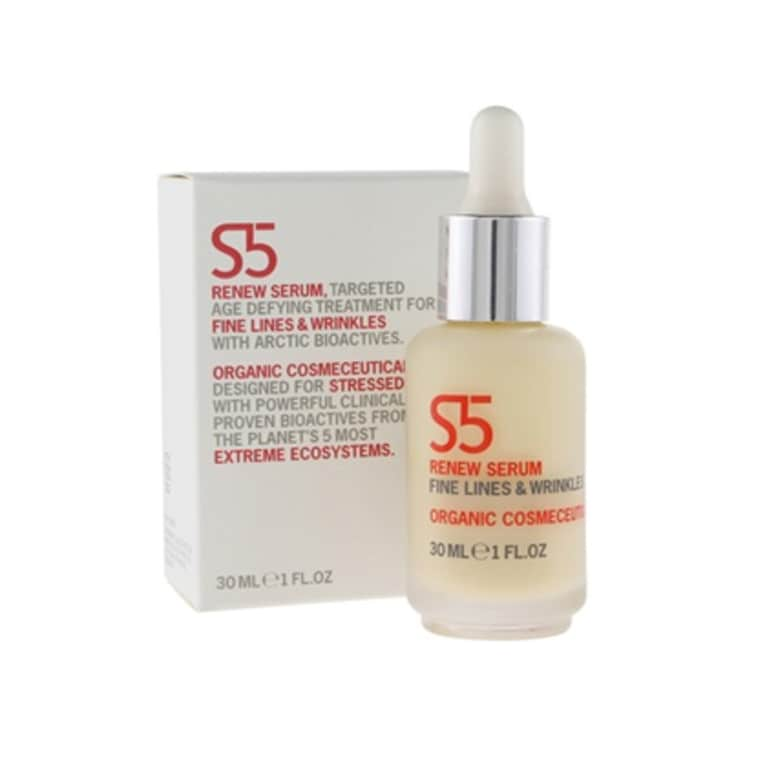 At the moment I'm using S5's Renew Serum, which targets fine lines and wrinkles, and I'm really seeing a difference. I also love their Vitality Mask. If I haven't had enough sleep or just feel my skin needs more radiance I leave this on for five minutes while making a cup of tea and it makes a huge difference to my complexion.
To moisturize, I'm trying Balance Me's Restore and Replenish Face Cream in a bid to add some youth!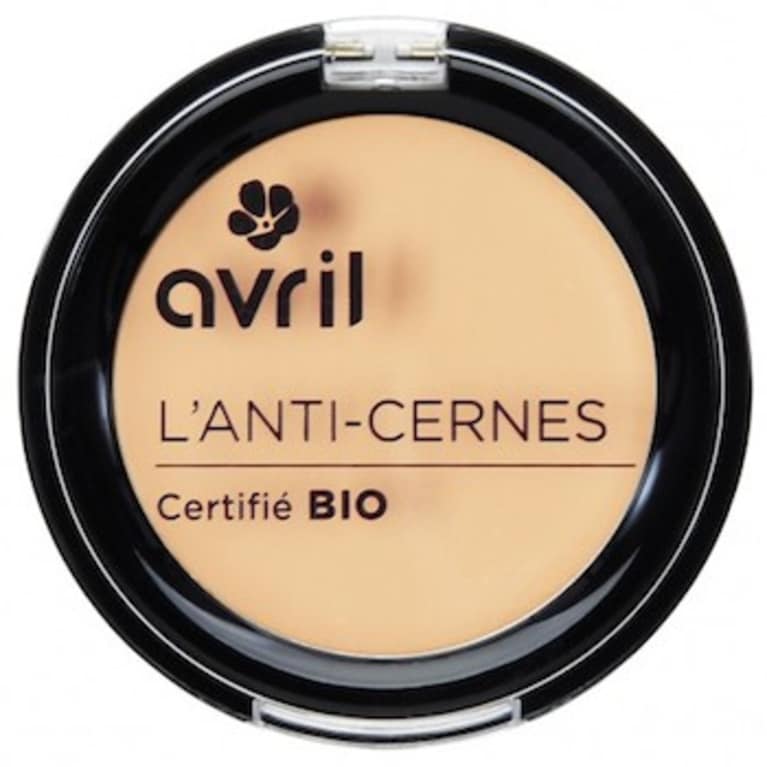 My makeup is pretty natural. I use Balance Me's BB Cream to even my skin tone out and add luminosity. It also contains SPF 25, so it's great for protection while out and about.
I use Avril's concealer to disguise dark circles and any blemishes, and then set everything with a Radiant Finishing Powder from Alima Pure.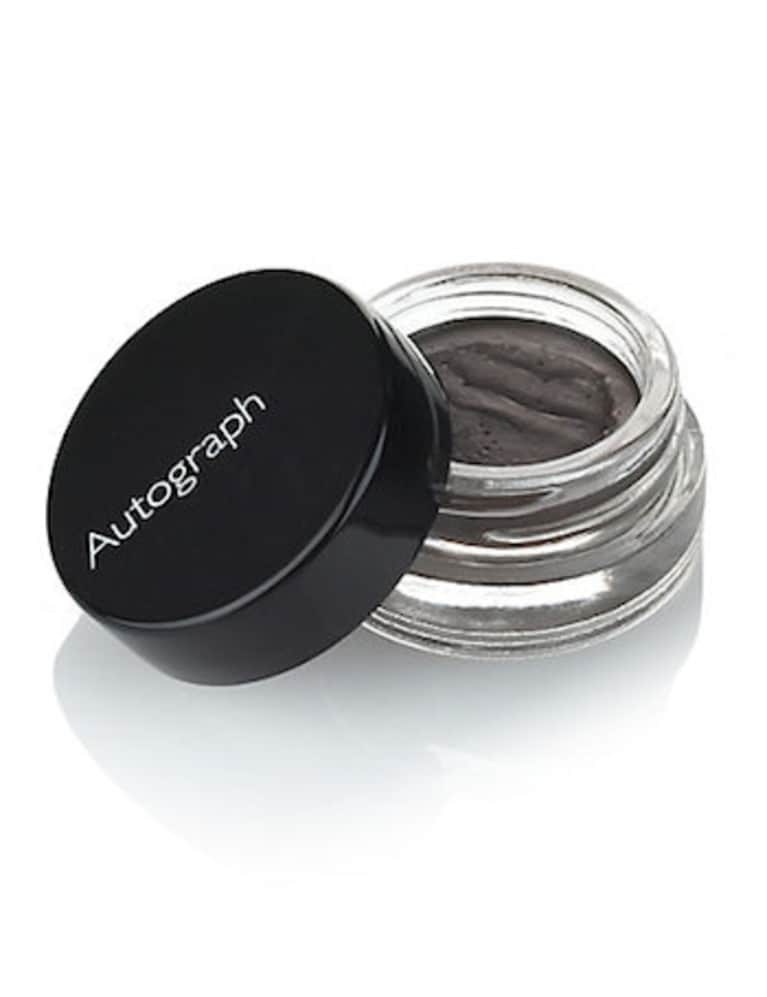 On my eyes, I do a simple flick of liner using a gel liner from Marks & Spencer's Autograph range. This is the only thing in my routine that isn't natural, but my eyes tend to run so much, I need something with a little extra staying power.
As far as mascara goes, my favorite is RMS Beauty's Volumizing formula.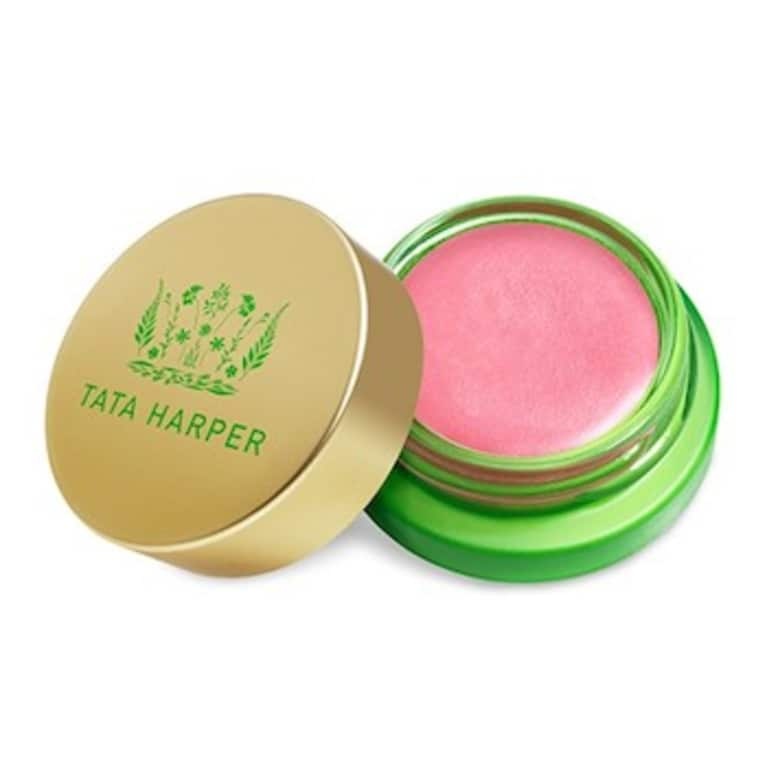 My two can't-live-without products for brightening my skin are Tata Harper's Volumizing Lip and Cheek Tint in Very Charming and RMS living luminizer. Both add instant radiance and a healthy glow. On my lips I usually just apply a balm, then I'm good to go.
I usually top my makeup halfway through the day, just a little more of everything to refresh. If I'm going out, I go heavier on my eyes or, if I'm feeling brave, a red lip. (Absolution's Sweet and Safe Kiss in 08 is amazing.)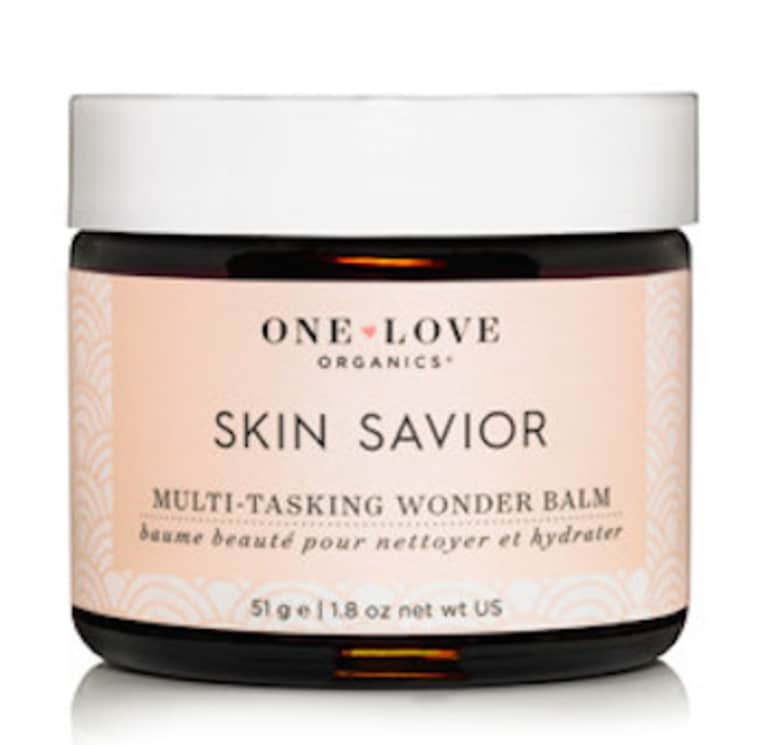 In the evening I like to use an oily balm to cleanse my face — I love the feeling as it just lifts makeup away. I use damp cotton pads to take away my eye makeup and a muslin cloth for the rest of my face.
I find an oil-based cleanser works really well for my skin, especially in winter when it can be dehydrated and sensitive. One Love Organics Skin Savior is amazing and leaves skin feeling clean but also hydrated.
I try to exfoliate a couple times a week, and Aurelia's Refine and Polish Miracle Balm is a current favorite of mine. It also doubles as a mask for deep exfoliation and extra smoothness.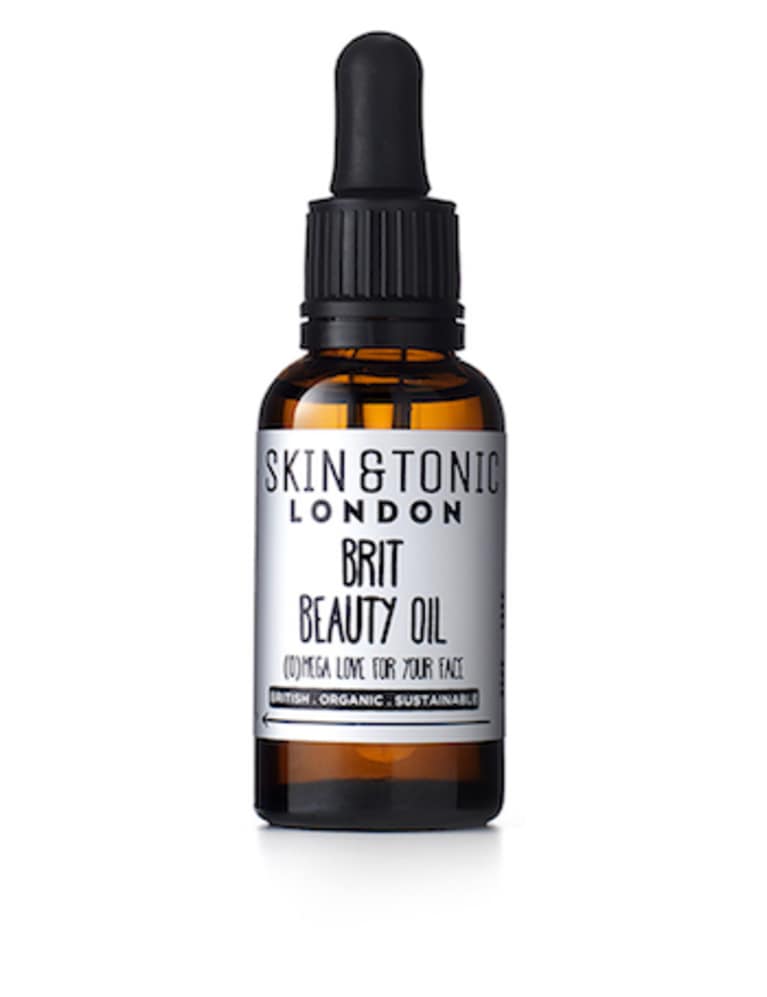 At night, I use the illuminating and smoothing half of the Aurelia eye duo, and then my serum and moisturizer as before.
If I'm feeling dehydrated, I'll mix a couple of drops of oil into my moisturizer. I'm currently using Skin and Tonic's Brit Beauty Oil, but I also adore Bodhi and Birch's Neroli Luce Revitalising Face Oil and Antioxidant Face Serum from The Organic Pharmacy.