Kevin Smith's New Movie Features A Yoga-Obsessed Duo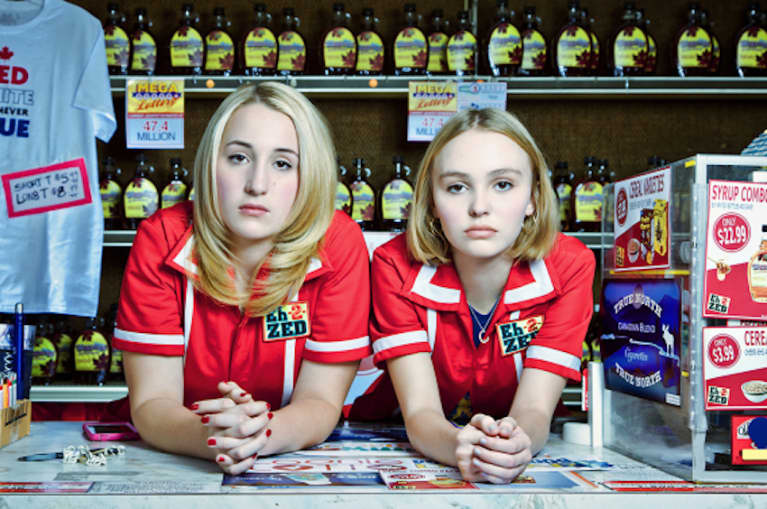 January 21, 2016 — 16:49 PM
You know how you know when yoga's gone mainstream? When the main characters of a Kevin Smith (aka Silent Bob) horror-comedy film are yogis.
Yoga Hosers, the second film in the director's True North trilogy, following Tusk, Smith's 2014 horror comedy, debuts at the Sundance Film Festival this weekend.
According to The Hollywood Reporter, the movie features Smith's daughter Harley Quinn Smith and Johnny Depp's daughter Lily Rose Depp as Colleen Collette and Colleen McKenzie, "two Canadian yoga fanatics who team up to deal with a supernatural threat that unleashes an army of monsters on an unsuspecting Manitoba." Both Smith and Depp are reprising the roles they originated in Tusk.
Perhaps the craziest part of it all: somehow, even though they're super into yoga, they're also addicted to their cell phones. (Let's hope they're not texting mid-Wheel Pose — though honestly, that would be pretty impressive to see.)
Hopefully, despite the duo's crippling dependence on technology, their yoga practice will prove strong enough to keep them Zen as they battle "an ancient evil buried beneath their Canadian convenience store."
We can't wait to see what Warrior I and Warrior II (see what I did there?) have got in store for us!
Meanwhile, I'm wondering if Silent Bob has really just been meditating this whole time ...