Pamela Anderson Is Taking Her Vegan Activism To A New Level
mbg Sustainability Editor
By Emma Loewe
mbg Sustainability Editor
Emma Loewe is the Sustainability Editor at mindbodygreen and the author of "The Spirit Almanac: A Modern Guide To Ancient Self Care."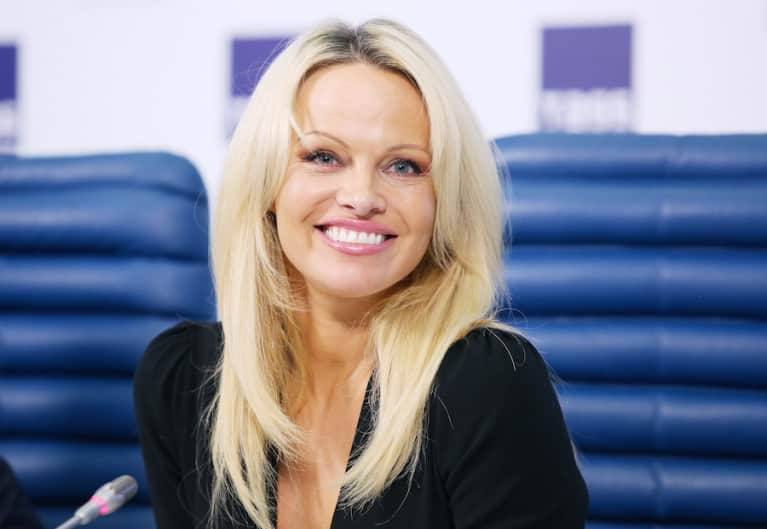 January 21, 2016 — 17:11 PM
Pamela Anderson's resume is an animal-lover's dream: A vegan of 20 years, outspoken PETA supporter, plant-based chef and cruelty-free accessory designer, the 48-year-old actress is an activist in her own right.
This week, the star took her message abroad to address the French Parliament in support for a bill that would prohibit the country's practice of force-feeding ducks to make foie gras.
Dozens of countries have already banned foie gras farms, calling the intentional fattening of ducks "barbaric" and "torture." France currently produces 20,000 tons of of the delicacy — nearly 80% of the global supply — a year.
"In many national cultures, there seems to be at least one cruel tradition that stands out as identifying that culture. Be it the bullfight in Spain, eating dogs in Korea, the slaughter of dolphins and whales by Japan," Anderson said. "[I] have come to France to voice my opposition to... the cruel treatment and slaughter of ducks and geese for another non-essential luxury product."
Though the Parliament has yet to vote on the bill — proposed by a Green party member Laurence Abeille — we're hopeful that Anderson's words will go to show the world's distaste for this inhumane practice.