How Justin Bieber Stays Incredibly Fit (And Healthy) All Year Long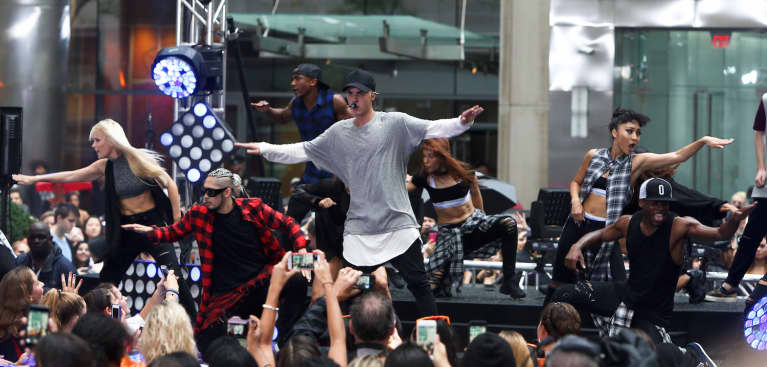 January 21, 2016 — 5:00 AM
You don't have to be a "Belieber" to appreciate the pop star's newfound commitment to a healthy lifestyle. Sure, he may be better known for his hard partying ways, but today the 21-year-old singer is focusing on looking, feeling, and performing to the best of his abilities. What exactly does that mean? More green juice.
"Justin has at least one green juice every day," his personal trainer Patrick Nilsson revealed to HollywoodLife.com. "He usually starts the day with one, he gets them delivered and he stocks his fridge with them. He hated them at first and the way they taste, but he loves them now, he loves how they make him feel."
Another rule the Biebs follows from his trainer, Patrick Nilsson: "No late-night snacks!"
Last week, Bieber revealed what his workout regimen looks like to US Weekly, "I work out with my trainer, Patrick Nilsson, five days a week for about 45 minutes each. We do three day splits: back and triceps one day, chest and biceps on day two, shoulder and legs on day three, and abs every other day." And apparently he'll be bringing a "workout bus" on tour with him, as he revealed to Kiis FM.
Here's hoping he'll stick to his healthy routine while on tour, though how could he not with a workout bus, fridge stocked with green juice, and ample time to workout? Sounds like he's set up for health success.