4 Green Powders To Add To Your Diet Right Now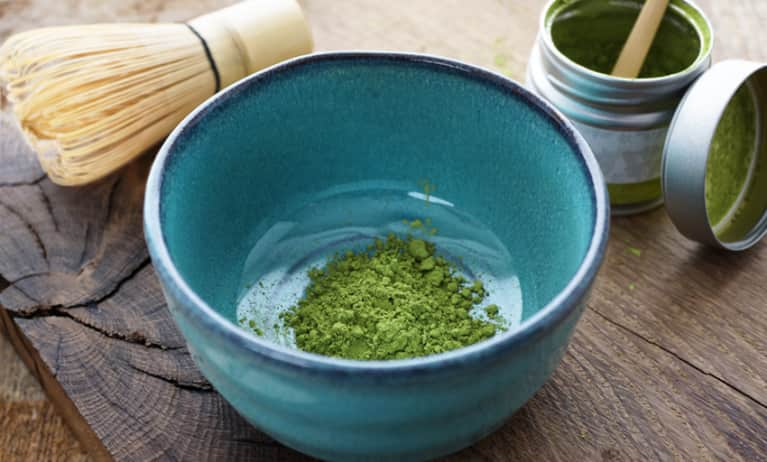 Meet Mark Lauren, he's a fitness expert who has trained more than 700 military professionals for the most elite levels of the U.S. Special Operations. He's a powerhouse athlete who knows how to fuel his body the right way. Check out his tips below!
Nearly every credible health expert or organization recommends that we eat at least five servings of produce each day to get the nutrients required for good health. But what if you're not a big vegetable eater? Supplement with green powders. These superfoods are green veggies, in concentrated form and thus a great way to fill in the nutritional blanks. They're packed with all the vitamins and minerals you find in fruits and vegetables: beta-carotene, B vitamins, vitamin C, calcium, magnesium, selenium, and more.
Made from organic grasses, green powders have a sweet, slightly grassy, wheaty flavor. You stir or blend them into a liquid and drink it down. I add the powder to any homemade juice or smoothie. Besides the powdered form, this supplement comes in liquids, tablets, and capsules.
Each green powder has its own set of nutritional payoffs. Here's a quick look:
This micro-algae is naturally high in vitamin A, amino acids, and disease-preventing antioxidants. Spirulina supplies gamma-linolenic acid (GLA), an omega-6 fat being studied for its cancer-fighting properties. If you're a vegan or a vegetarian, spirulina is a great source of vitamin B12, normally found only in foods of animal origin.
Here's another micro-algae that also contains vitamin A, vitamin B12, and amino acids. It is particularly high in chlorophyll, considered a blood booster because its makeup is very similar to the oxygen-carrying hemoglobin found in red blood cells. Many health care practitioners believe that supplementing with chlorophyll is a good way to raise red blood cell count, increase circulation, strengthen immunity, and help improve digestion.
This plant is a legume that is packed with the minerals potassium and calcium, plus the B vitamin niacin, which is helpful in normalizing cholesterol and reducing artery-clogging plaque.
4. Wheat grass and barley grass
Wheat grass is a nutritional powerhouse of 22 different vitamins. If you have a wheat allergy, you can consume wheat grass safely, since it doesn't contain any of the gluten found in wheat and its relatives. Barley grass is rich is protein; numerous vitamins, including C and E; and many minerals.
From the book Body Fuel: Calorie-Cycle Your Way to Reduced Body Fat and Greater Muscle Definition by Mark Lauren. Copyright © 2016 by Mark Lauren. Reprinted by arrangement with Ballantine Books, an imprint of Random House, a division of PenguinRandom House LLC. All rights reserved.