3 Beliefs That Are Holding You Back From Manifesting A Life Of Love & Abundance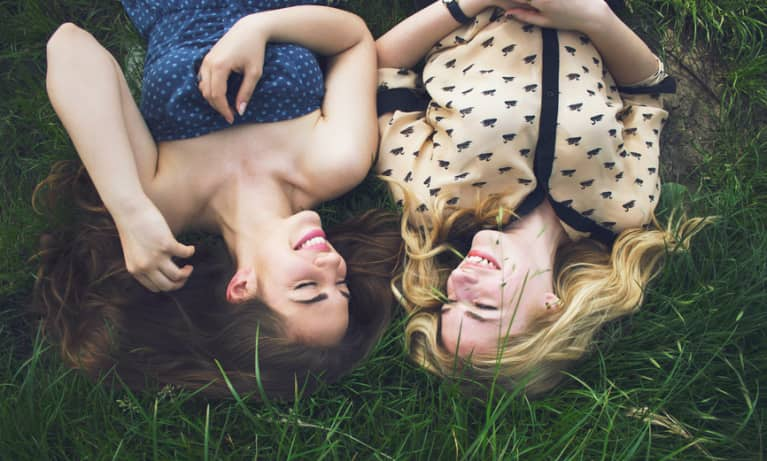 At the start of 2016, the word freedom really resonated with me. I felt that this would be the year I'd finally become more free in all areas of my life.
Over the past few years, I'd started a new business and moved across the U.S. to my new home in California. I thought that by giving myself permission to make these changes, I'd be able to manifest my vision of a free life — one that included increased financial abundance, an intimate relationship free from codependency, an alignment with my true self, and a lot of travel.
But along the way, I realized that three core beliefs had been keeping me from fully experiencing the freedom I'd always desired. I had subconsciously absorbed these limiting thoughts and patterns from my family lineage, culture, and environment.
Through bringing these beliefs into my conscious awareness and using energy-releasing techniques, I was able to drop them and replace them with ones that helped me create more personal freedom in my life. I invite you to do the same.
Guilt used to run my entire life.
1. "I can't trust others, myself, or the Universe."
The Universe often deals you whatever cards you think are true. If you think you can't trust anyone, you'll likely find yourself stuck in a painful cycle of emotional manipulation and betrayal. I lived through this cycle for years, and it planted in me a deep fear of rejection.
But once I let go of the belief that I couldn't trust those around me, these negative circumstances no longer appeared in my life. I began to build relationships that were based not on fear but on trust and mutual support, not mention, my old relationships began to heal.
2. "In order to achieve results, I need to work hard."
I have always believed you have to really grind it out mentally, emotionally, physically, and spiritually to make progress and achieve your goals. But this mentality often left me worn down. I would spend hours working on myself and my business, constantly agonizing over every single decision. I thought that the harder I worked, the happier I would become.
Once I released this exhausting belief, my life filled with small pleasures. I now spend more time doing the activities I love like traveling, relaxing on the beach, and deepening my relationships without the anxiety that I'm being unproductive. I now feel at ease in my own skin, and more opportunities, relationships, and money have appeared as a result.
3. "Guilt is a sign that I shouldn't move forward."
Guilt used to run my entire life. At one point, its pull was so powerful it caused me to leave a well-paying job and long-term relationship to move back to my hometown because I thought I wasn't a good person if I didn't live near my family as an adult.
This year, I've realized that guilt is an outdated paradigm that was created to help people stay safe and survive when the world away from home was far more dangerous. In today's society, guilt can and should be released if it stands in the way of our true desires. As I've released guilt's negative energy, it has become easier to follow my heart, honor my intuition, and manifest a freer existence.
Related reads:
If your beliefs are keeping you from manifesting the love, wealth and abundance you desire, I invite you to sign up for my free video training.