Why Everyone Should Consider Adding A Doula To Their Birth Plan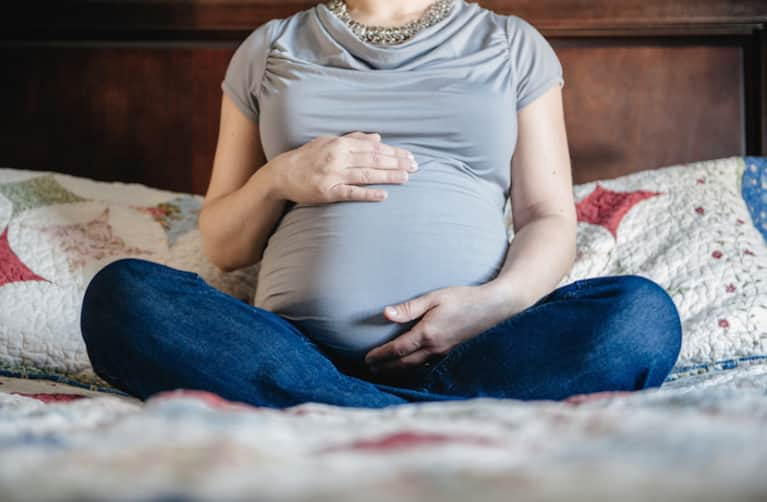 January 20, 2016 — 19:06 PM
At mindbodygreen, we often talk about the value in having a doula, a non-medical professional who supports women throughout pregnancy and advocates for them during labor.
Now, science confirms that this ancient practice comes with big benefits. A new study published in the journal Birth finds that the support of a certified doula not only reduces the rate of C-sections and preterm births, but could also save money — to the tune of nearly $1,000 a birth.
Of course, this study isn't the first to highlight the advantages of having a doula. Research has previously suggested that a doula's assistance can lead to healthier baby weights at birth, fewer complications and less interventions during labor.
But the Birth study is particularly exciting because it's the first to show that doula-supported pregnancies are also associated with a reduction in preterm births, as well as net savings for insurers.
The analysis, which studied close to 2,000 Midwestern women who had births covered by Medicaid, found that doula-supported births led to an average savings of $986 per baby, thanks in part to a significant decrease in C-sections and a 22% reduction in preterm births. (Preterm births typically incur 10 times the medical costs of a full-term birth.)
While the researchers didn't go into exactly why doula support was associated with these results, it could be because doulas help women advocate for certain birth plans, such as avoiding an unnecessary intervention.
Lori Bregman, a mindbodygreen contributor and doula for 15 years, explains that the coaching aspect to her role is also crucial. "Doulas help educate, prepare, and create an intention for the birth you wish to have, so you don't go in blindly," she says. "Plus, a doula is a familiar, trusted face consistently by your side throughout labor — nurturing, supporting and holding a sacred space so you don't have to worry or think. You can let go and focus on birthing your baby."
Related reads: