JetBlue Is Now Offering Free Yoga At JFK Airport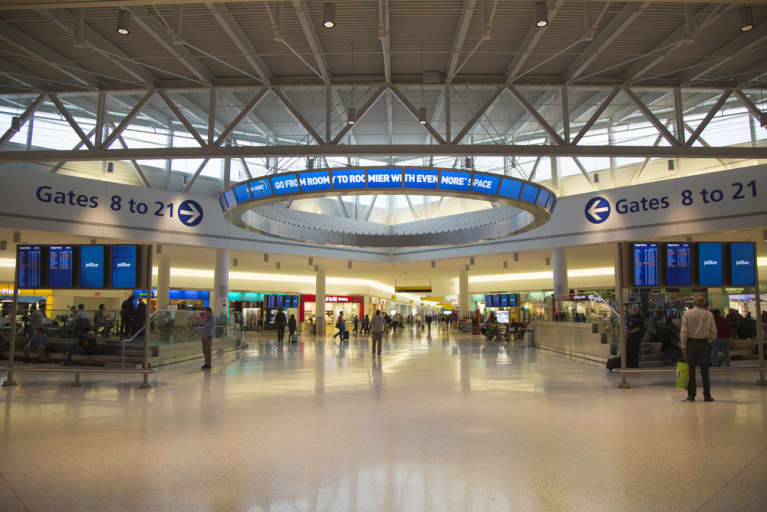 January 20, 2016 — 21:05 PM
There are countless woes to traveling: delays, missed connections, and crappy airport food are on the short list. Though things might be looking up for frequent flyers — JetBlue announced this week that they'll be offering a series of free yoga classes in Terminal 5 at John F. Kennedy International Airport.
The one-hour classes, taught by notable yogis like Leo Rising and Melissa Donegan, kick off today and will run through the end of the week... For now. If the classes are a hit, they may continue as a regular feature, according to JetBlue's spokeswoman, Tamara Young.
This isn't JetBlue's first foray into the health and wellness world, the airline recently opened a 24,000,000-square-foot-farm (also at JFK), that will grow potatoes to be made into chips that will then be sold on JetBlue flights. The goal of that project is to educate the public on the importance of farming.
Well, even though the classes may only be offered for the next week, free airport yoga is something to cheer about. Flight delays will feel so much more manageable as you work out your stress in downward dog.
h/t: USA Today
Related reads: