12 Things You Need To Know Today (January 20)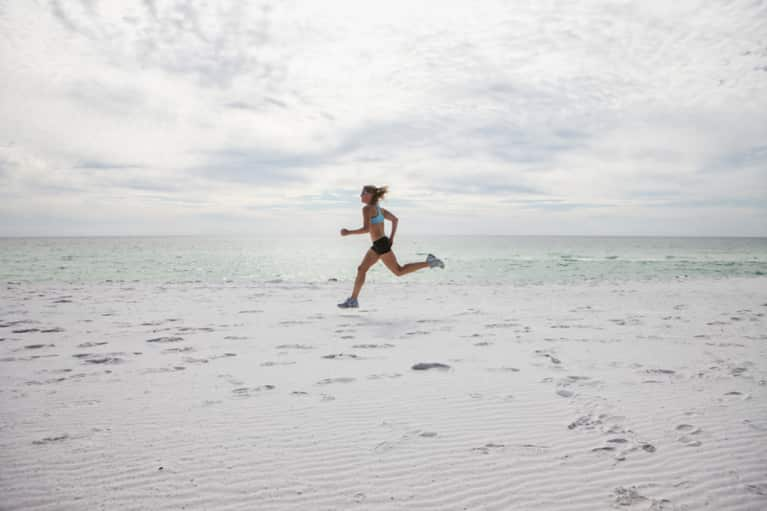 January 20, 2016 — 10:28 AM
1. Cheating during your workout is about to become a thing of the past.
Researchers at Northwestern University are working on new technology that will make it hard to simply shake your iPhone or fitness tracker to rack up a few extra steps, and will up the accuracy of existing trackers from 38 percent to 84 percent. (Mental Floss)
2. You could find out your kids' allergies with a blood test at birth.
A new study suggests that the markers of an overactive immune system can potentially be found in the blood of newborns. Allergy-prone kids in the study had more of a certain immune cell in their umbilical cord blood than kids without allergies. Those cells also transformed more readily into pathogen-fighting cells than the ones in nonallergic kids, making them more inclined to create an "allergic" reaction to substances like peanut proteins. (Science)
3. Denmark set an incredible record last year.
The country sourced 42 percent of its power from windmills in 2015 — the most of any country in history — and plans to run on 100 percent renewable energy by 2050. (Mic)
4. H&M just joined the organic beauty revolution.
The fast-fashion chain is hoping to make natural skin care and beauty affordable for everyone by launching their Conscious Collection of organic skin, hair, and body products. (Allure)
5. Hayden Panettiere opens up about postpartum depression.
Speaking at the Critics' Choice Movie Awards, the actress acknowledged that talking honestly about her experience with postpartum depression has helped her heal. "I was floored by the positive response and really happy that I can stand up for the women out there who are suffering from this and let them know that it's okay," she said. (ABC News)
6. The eco-conscious have a new favorite hotel.
1 Hotel South Beach features reclaimed redwood, a mural made of living moss, hemp mattresses, organic sheets, and battery-powered Teslas. (Interior Design)
7. Science finds another potential danger of being obese.
A new study linked obesity and colorectal cancer. Excess calories and chronic overeating could signal a hormone in the intestine to stop producing, causing cancer of the colon. (Thomas Jefferson University)
8. Meet the former dentist who's out to take down Big Sugar.
Cristin Kearns is on a mission to uncover the dirty secrets the sugar industry has been hiding. (Pacific Standard)
9. Co-ed topless yoga is a thing now.
Inspired by the Free the Nipple movement, Los Angeles's Astroetic Studios just introduced a candlelit restorative yoga class where men and women can down dog sans tops. (Yoganonymous)
10. A new study says you CAN catch up on sleep (kind of).
If you're sleep-deprived all week, you already know that you're probably hurting your focus, metabolism, and your overall health. But there is some good news. A study out of the University of Chicago found that healthy men who caught up on sleep (after days of being sleep-deprived) were able to reverse their diabetes risk. Of course, the study only looked at healthy young men, so it's unclear whether the rest of us can benefit from catching up on sleep this way. (University of Chicago)
11. An unhealthy diet could be linked to a poor night's sleep.
A new study from the American Academy of Sleep Medicine found that eating less fiber, more saturated fat, and more sugar is associated with disrupted sleep. (ScienceDaily)
12. Who needs a gym membership when you've got a stroller?
Mom of three and wife to Chris Hemsworth, Elsa Pataky, shared a video on Instagram of her intense workout — with her toddler's stroller. (Daily Mail)