Michael Pollan Is Back With His Own Documentary Netflix Series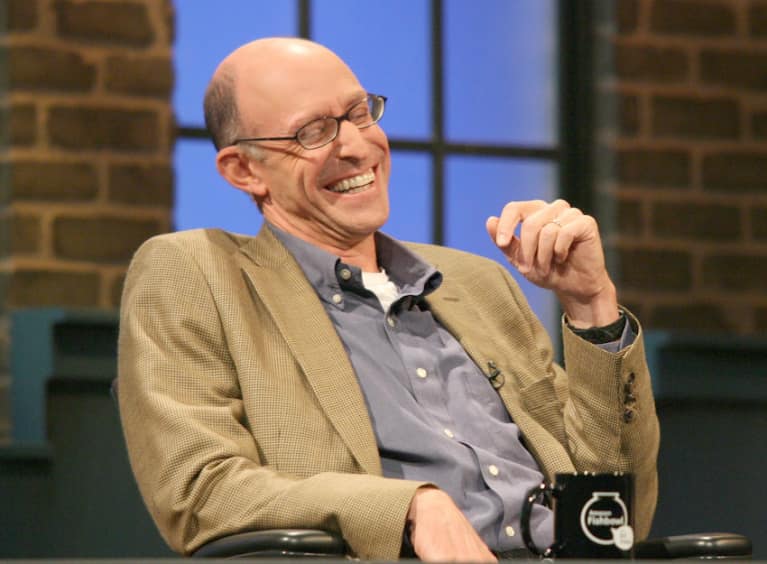 January 15, 2016 — 21:36 PM
Our food philosophy here at mbg is based on a quote by best-selling author and food activist Michael Pollan: "Eat food. Not too much. Mostly plants." (It's literally written on the wall to my right.)
We look to his wisdom on anything food related: drinking coffee, having healthy soil, eating local, navigating the supermarket, cooking for yourself, and, of course, gluten. You could say we're pretty big fans of the guy.
So it comes as no surprise how pumped we are that Pollan will be getting his own Netflix docu-series next month. We were excited about his latest documentary that came out in December, In Defense of Food, but let's be real: nothing tops a good binge-watch.
Pollan teamed up with Oscar-winning filmmaker Alex Gibney to create Cooked, a four-part show based on the author's 2013 book by the same name, which "examines the primal human need to cook and issues a clarion call for a return to the kitchen in order to reclaim lost traditions and restore balance to our lives," according to Netflix.
The series' four episodes each centers on one of the physical elements used throughout the history of cooking: fire, water, air and earth. For each segment, Pollan returns to his kitchen in Berkeley, California. He'll discuss our duty to the animals we eat, examine the consequences of eating highly processed food, explore the science of bread-making and the nature of gluten, and tackle the mysterious process of fermentation.
Pollan says he believes the series sharpens the research he did for the book. "The filmmakers went to places I hadn't gone and gave it much more of a global emphasis than I did in the book," he told Eater.
According to Variety, it includes an Aboriginal tribe in Western Australia that fire-roasts monitor lizards, a Connecticut Benedictine nun and microbiologist who makes traditional French cheese, Peruvian brewers who use human saliva to ferment a traditional beverage, and an ancient Moroccan granary powered by rivers.
Although each episode is directed by a different filmmaker and covers a different topic, the series still has a cohesive theme: that cooking our own meals is the single best thing we can do to take charge of our health and well being.
Cooked is scheduled to release on Netflix on February 19.
We can't wait to watch (in one night, obviously)!