I Was A Refugee. Here Are 4 Of The Most Important Life Lessons From That Experience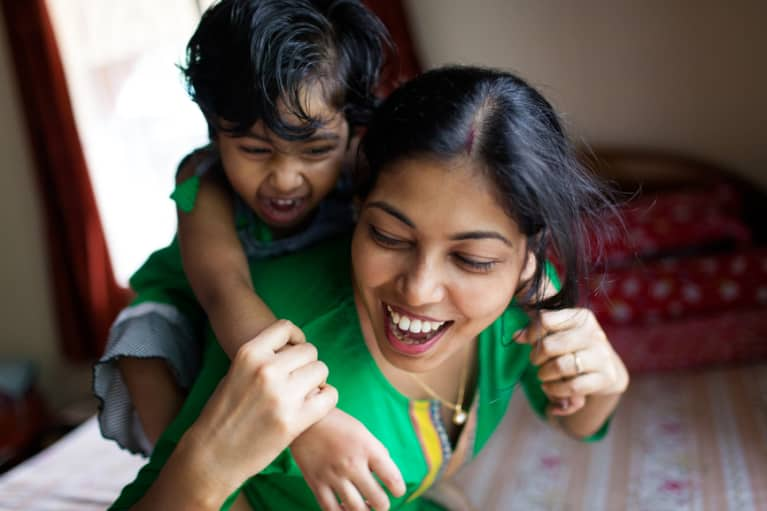 My heart breaks for the refugees streaming out of Syria, because I understand their pain and loss.
When I was 12 years old, my family came to America and applied for a political asylum. My father's life in Pakistan was endangered when a military coup replaced the democratically elected prime minister, who happened to be my father's close personal friend. Within a matter of months we went from living a life of luxury to becoming refugees in a new country.
The refugee experience teaches you to notice the kindness of others.
When people migrate to a new country, they plan for it and they make a choice. The hardest part about being a refugee is that you have no choice but to leave your country — your home — and set up somewhere new without any time to plan. Plus, when you arrive in a foreign place, there's no guarantee that you can stay there. It took my family and me years to find our footing again and give ourselves permission to belong in America.
I understand the pain of escaping your home, of leaving your country, of losing your family and friends. And yet, I am so very grateful for the life I have now.
Here are four of the most important lessons I learned as a refugee that continue to guide me today:
My family and I left Pakistan with two suitcases, as though we were going on vacation. The process of deciding what went into those suitcases was heartbreaking. I still regret not being able to bring my baby clothes — some handmade by my mother.
We had to leave family photos behind. We placed those precious things in a secret storage unit, hoping to retrieve them when it was safe. But we've never been able to get them back. Today, I have little attachment to "things," for I've realized that fewer physical objects means more time for people and experiences.
2. Pick yourself up, dust yourself off, and start over tomorrow.
We faced many challenging and stressful situations during our early years in America. During my childhood in Pakistan, I went to a top private Catholic school — an all-girls school that was quite strict. When we moved to New York City, I started attending public school in Queens. Talk about a shocking turn of events.
I'm an extremely uncoordinated person, and I'd never played any sports before. Needless to say, gym class was a complete nightmare. It would have been easy to wallow in "why me?" but there wasn't time because every day I had to work to build a new life brick by brick. Today, I'm able to laugh at those memories ... my life really would have made a great sitcom.
The refugee experience teaches you to notice the kindness of others. Small gestures that might mean little at other times mean everything when you're starting over. I'm incredibly grateful for the friends and family who showed us generosity, kindness, and selflessness: for my father's friend, who took us to Coney Island one day for a wonderful escape from the stress of the city; for Amnesty International, who fought our political asylum case and helped us become citizens of this amazing country.
4. My mother is a superhero.
Absolutely no one has had more of an influence on my life than my mother. She has been the strength of my family — a guiding light and embodies all that is true and good in the world. She has managed to survive and thrive as a refugee, not only once but twice. She was born in India, and she migrated to Pakistan with her family when she was 4 years old. They lost everything during that partition. In adulthood, she had to do it again with my father when she left Pakistan for the United States.
I'm constantly inspired by her ability not to wallow in self-pity. In fact, when I ask her about something from the past she'll say, "I don't really remember." My mother has selective memory: She only remembers the good times, and she leaves all the bad ones behind. She experienced plenty of moments of anger and grief in her life, but she didn't carry them for long.
When I look back at where my family and I started and where we are now, I can't help but stand in awe of the country that has afforded us so many opportunities.
Few people love this country more than I do.