What Your Favorite Social Media Platform Says About Your Health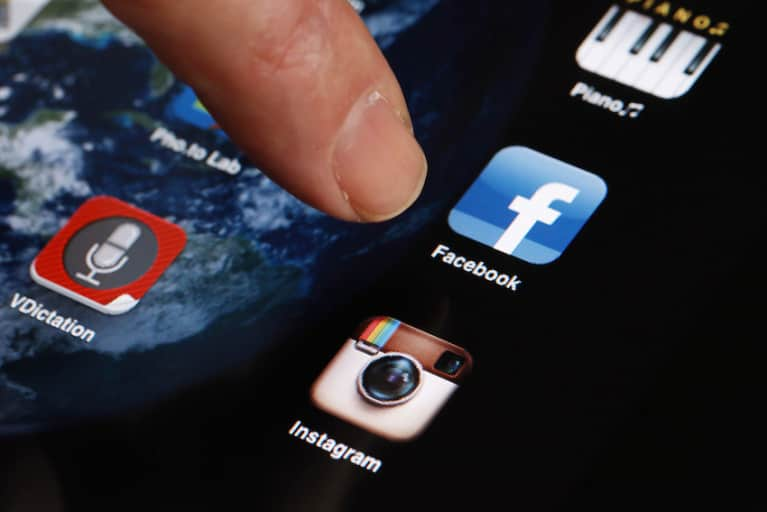 January 14, 2016 — 16:06 PM
You know that how much you use your phone can be an indicator of how present you're being.
But, according to a new, large-scale survey from Civic Science, the way you use your phone or computer can also reveal a lot about your lifestyle.
The study found that your social media habits are pretty telling when it comes to seemingly unrelated things like what you eat and how often you work out.
For the survey, researchers polled 423,302 Americans who use "growing social media platforms" (which apparently doesn't include Facebook) — Twitter, Snapchat, Pinterest, Instagram, and Tumblr — asking them questions about their social media habits. Then, comparing those answers the general U.S. population across a wide-ranging set of consumer attributes available in CivicScience's research platform, they found out some pretty interesting stuff:
Overall, Pinterest users were the healthiest, followed by Instagram and Snapchat (tied), and Tumblr and Twitter (also tied).
Active Snapchat users are slightly more likely to exercise regularly — and to do so at a gym. But they're also the least likely to eat healthy. (Maybe because Snapchat users are generally so young.)
Active Pinterest users are the most likely to read nutritional info on the food they buy (17% more likely than the general population), slightly more likely to take vitamins and nutritional supplements on a regular basis, most likely to buy locally-grown food and to use reusable shopping bags.
Active Twitter users are most likely to be non-smokers and use environmentally friendly products.
Active Tumblr users are the most likely to be very concerned about climate change and to recycle.
If you're a proud Snapchat devotee like me, maybe, for the sake of your health, you should consider stepping up your pinning game. I'll meet you there!
You can read the full report here.
(h/t Women's Health)