5 Times Exercise Is NOT The Answer
Co-founder and CEO of Barre3
By Sadie Lincoln
Co-founder and CEO of Barre3
Sadie Lincoln is the co-founder and CEO of barre3, a fitness company focused on teaching people to be balanced in body and empowered from within, with more than 140 studios and an online-workout subscriber base in 98 countries.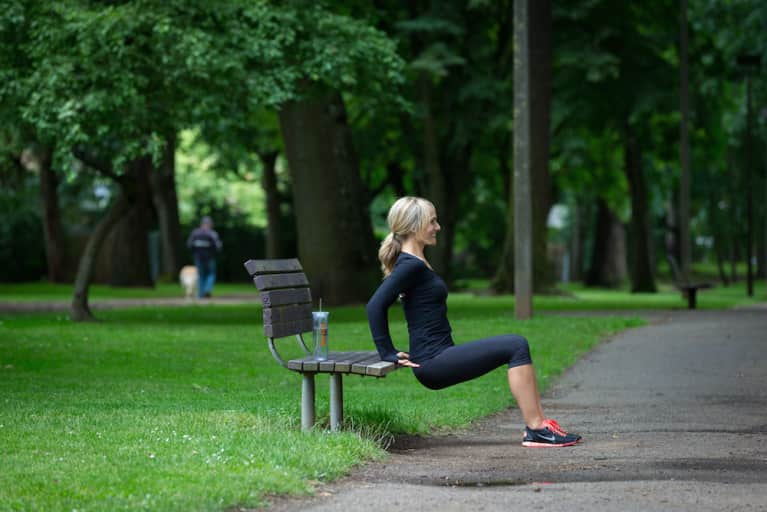 As the founder of barre3, I'm the last person you'd expect to say that exercise isn't the answer. Well, let me explain. When it comes to whole-body health, exercise is an important part of the equation, but it's not the end-all-be-all.
Exercise becomes stressful and a chore when we view it as the answer to getting results. Healthy living is about nourishing your body in different ways. That includes exercise, but it also includes enjoying whole foods and cultivating strong relationships. It's about practicing balance, not perfection, and about nurturing yourself as fully as you nurture others. So, when is exercise NOT the answer?
1. When you can't lose those last 10 pounds.
I used to exercise with a singular goal: to lose weight. I was hyper-focused on how many calories I was burning, and how "hard" the workout was because I associated both with weight loss.
Let go of the stress and anxiety around losing weight, and focus instead on enjoying exercise for how it makes you feel.
What I didn't know then was that when you beat yourself up during a workout, your body goes into stress mode, releasing the hormone cortisol. As a result, your body makes up for that energy loss by signaling your brain to eat more than it needs — hence the stubborn pounds.
When I learned to shift my focus from the scale to whole-body health, everything changed. It's simple: Let go of the stress and anxiety around losing weight, and focus instead on enjoying exercise for how it makes you feel. The pounds will melt away when you leave your exercise session energized, centered, and ready to make healthy choices all day.
2. When your body is telling you to go easy.
During my workouts, I used to push myself hard even when my body told me to back off. As a result, I felt constantly depleted and was plagued by aches and pains—not exactly the healthy body I was striving for.
When you feel your body resisting a workout, ask yourself, "What do I really need right now?" Sometimes it is a challenging muscle burn and a sweaty heart-pumping workout. But not all the time. Sometimes it's a mindful stretch, a walk with your dogs, or simply focusing on moving a little more throughout your day. Give yourself permission to rest. It's just as results-oriented as going full throttle, and you'll come back fresh and energized the next day.
3. When you lose sight of balance.
If you have one speed — turbo — when it comes to exercise, you're not allowing for fluctuations in your body and mood. One way to balance your exercise is to check in on your moods, and then match your exercise with what you need.
On days when I'm feeling stressed out and need to burn off steam, I work out in a more athletic way. But when I'm feeling overwhelmed and spent, I need a more mindful, rejuvenating workout. We talk about this a lot in my barre3 studios. Whether you're in class or doing an online workout, it's important to find a feeling of both grace and challenge during your workouts.
4. When workouts leave you exhausted.
I used to judge a workout by how much energy it took. If I was panting, drenched in sweat, and exerting myself full throttle, I deemed it a better workout. Now I judge my workouts by how I feel AFTER I exercise. A good workout is one that GIVES me energy instead of ZAPPING my energy.
Take an honest look at your workout routine. Is it boosting your energy? Leaving you feeling strong and healthy? If not, I encourage you to change it up.
5. When you start to dread exercise.
I used to buy into the mindset of "no pain, no gain," but when we push ourselves to the point of exhaustion every day, exercise begins to feel like a chore. Likewise, when we don't challenge ourselves enough or get out of our comfort zones, exercise becomes boring and doesn't bring results — also making it feel like a chore.
The solution is to find a program that empowers you to make exercise rewarding and feel good. Exercise is essential, but it's just one part of a healthy routine.
In my e-course, The New Food + Fitness Rules, I show you how you can get even better results by taking a holistic approach to living. I show you how you can eat in ways that are satisfying and deeply nourishing for weight loss. I show you how you can get a rewarding muscle burn and endorphin high that lead to quick results without the struggle. I invite you to join me and start your path to your healthiest, best self right now.
Photo courtesy of the author