This Genius Alarm Clock Wakes You Up With The Smell Of Coffee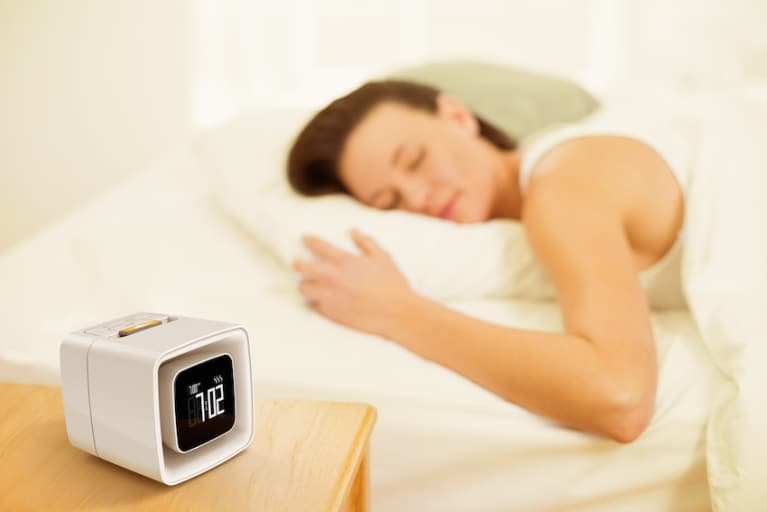 January 13, 2016 — 15:46 PM
Getting out of bed can be tough. Your cozy comforters beg you to stay while your blaring alarm clock begs to be snoozed.
Well, establishing a morning routine can be very helpful — hydration, meditation, goal-setting, healthy eating, and not checking your phone are key — but there's something else that might take the edge off waking up forever: an aromatic alarm clock.
Imagine waking up every morning not to an annoying sound but instead to the smell of coffee — or your favorite breakfast food, or the ocean, or even cold hard cash — whatever motivates you to get your day going.
That's the idea behind SensorWake, an alarm that emits the odor of your choice to gently rouse you from your slumber.
According to its Kickstarter campaign, it was invented by Guillaume Rolland, an 18-year-old engineering student from France who wants to revolutionize the way the world wakes up.
Rolland partnered with fragrance and flavor company Givaudan to create a variety of scents:
American breakfast: bacon & freshly squeezed orange juice
Continental breakfast: espresso & hot croissant
Candy Rush: sweet peach & strawberry candy
Enjoy the break: seaside (monoi, tiare flower) & lush jungle (cut grass, leaves)
Invigorating Aromatherapy: purifying tea tree & harmonious chocolate
Vitalization Aromatherapy: stimulating ginger & invigorating pepper mint
VIP lounge (for Kickstarter-backers only): dollar & ebony luxury
Testing has shown that the smells will wake the average person within two minutes, but just in case the smell of sweet peaches fits nicely into your dream, the clock is also equipped with an actual sound-based alarm that will go off as a backup after three minutes.
SensorWake's Kickstarter collected over $200,000, easily surpassing its original goal of $54,000, so it looks like it'll be en route to our nightstands in no time. If you preorder now (for $89), you'll receive it by June 2016, the website promises, and it'll start selling in stores by November.
To be honest, we can't really imagine a better start to the day than a nice deep breath of "stimulating ginger & invigorating pepper mint." So, yeah, we'll take an order of the Vitalization Aromatherapy, please!
(h/t Eater)
Photo courtesy of SensorWake