Yoga Flash Mob at College of Charleston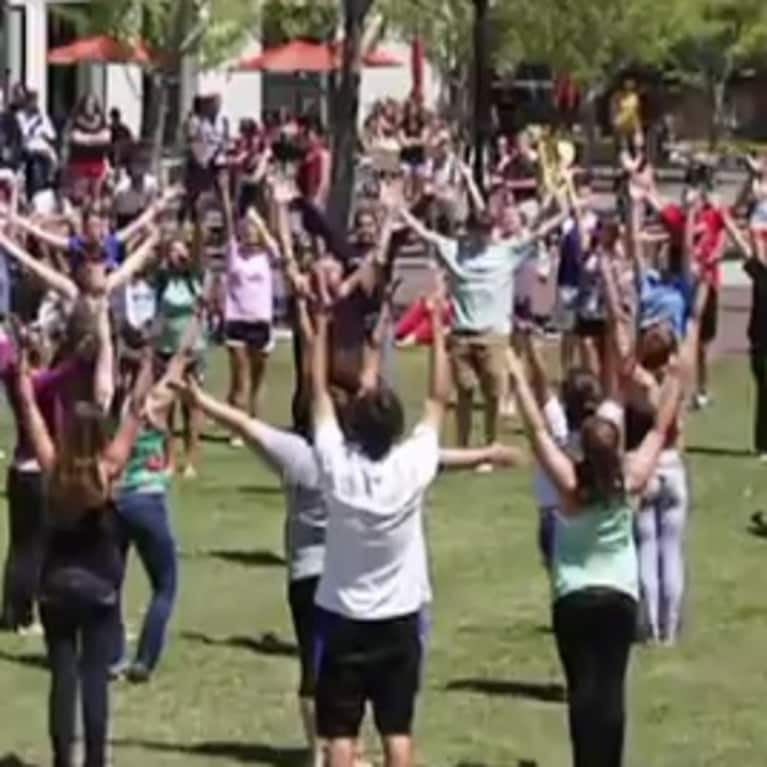 Yesterday we had meditation flash mobs across the world and today there was a yoga flash mob at the College of Charelston in South Carolina. What's even more interesting is that it appears the college is using it is a marketing tool. (The video was loaded by the college's YouTube page and was definitely professionally shot and edited).
The idea was dreamed up by College of Charleston yoga instructor Skip Rector. First of all, how cool is it that they have a yoga instructor on campus?!
Skip teaches four classes a semester and the classes are waitlisted by dozens of students who want to get in! He says:
"The students in my classes were extremely enthusiastic when I mentioned it and we just went from there. Performing the mob with so many people doing yoga was empowering... Students came together in unison to do something that is good for them individually and also to show observers that anyone can do yoga. Students are naturally drawn to yoga. They come to the class for many reasons, but leave with so much more than just knowing the positions."
Back to the fact that the college actually got behind this idea, and is essentially using it as a marketing tool. (You might recall that this is also the time of year when high school seniors who have been accepted to college visit prospective campuses). So have we gotten to a place in academia and society, where colleges think that having yoga on campus is a draw to students? I hope so. I definitely we wish we had it yoga I was in college.
Here you go: