11 Things You Need To Know Today (January 13)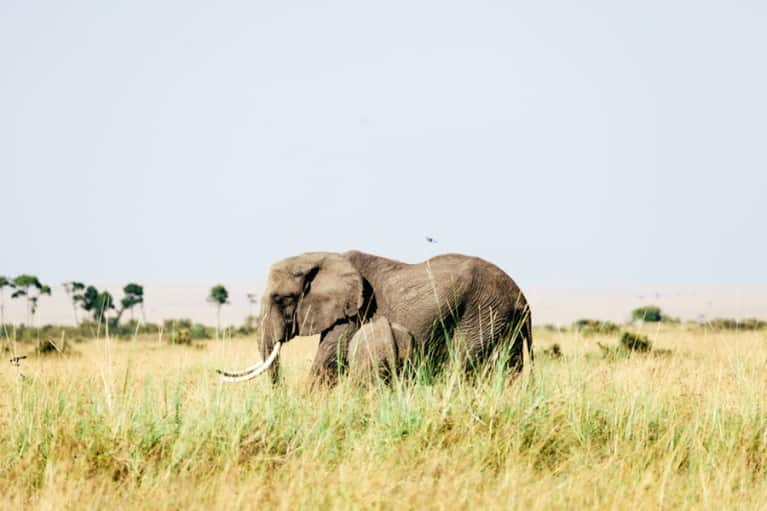 1. The circus is about to get a whole lot less pachyderm-y (and that's a good thing).
After announcing that they'd phase out their elephants by 2018, the Ringling Bros. and Barnum & Bailey Circus announced the animals would actually be retiring this May — two years ahead of schedule — when they'll be moved to the Center for Elephant Conservation. (NY Mag)
2. Exercise helps protect the heart from the harm of depression.
A new study finds that while people with depression are more at risk for heart disease, regular exercise can help reduce the negative cardiovascular effects of depression. (Medical Daily)
3. Panel issues new guidelines on when women should get a mammogram.
The U.S. Preventive Services Task Force released their final recommendations for breast cancer screening, saying that women should start getting mammograms at age 50 (instead of 40, as other groups had recommended). They clarify that although it's an important tool, the benefits of mammography significantly increase around age 50, and testing too early could lead to false positives and over-treatment. (TIME)
4. In London, yogis are working out in heated "Hotpods."
Picture an oversize bounce house, in purple, with a group of people doing downward dog. (Evening Standard)
5. Want to get healthier and more mentally sharp? Spend time outside.
This month's National Geographic feature story sheds some light on the age-old benefits of time spent outdoors. According to a quote by Paracelsus, a 16th-century doctor, "The art of healing comes from nature, not the physician." (National Geographic)
6. Yoga should be affordable for everyone.
Nonprofit organizations like Yoga 4 Change and Street Yoga are working to bring the practice to populations who can't afford the average $20-per-class rate. (The Atlantic)
7. Loathe the idea of getting fitted for a bra by a stranger? This app might be the answer to your prayers.
Lingerie company Thirdlove has an app that promises to reveal your best fitting bra, with just a couple of selfies. You'll take two photos — one from the front, one side-on, and send them to Thirdlove. Et voilà, you'll have your ideal bra size, to within a half cup. And, like Snapchat, your photos don't stay stored. They'll never be viewed, uploaded, or shared by anyone. (Guardian)
8. Salad chain Sweetgreen is moving its headquarters to L.A.
Locally sourced, D.C.-based company Sweetgreen will move its head offices to the city of locally sourced salads, Los Angeles, in hopes of becoming a national brand. (Nation's Restaurant News)
9. A food waste start-up just scored $100,000 on Shark Tank.
Hungry Harvest's mission is to distribute those imperfect "ugly" fruits and vegetables that would normally be discarded to subscribers at a discounted cost. They received double their initial ask in return for the investor (Robert Herjavec) getting 10 percent of the company. (NPR)
10. Want to know what Gwyneth Paltrow eats for breakfast?
The GOOP-tress dishes on what goes into her morning smoothies, her favorite workout, and who and what touches her Oscar-winning skin. (The Coveteur)
11. Transcendental Meditation could help active-duty soldiers with PTSD.
A study published in the journal Military Medicine found that active-duty members of the military with post-traumatic stress disorder were more likely to stabilize or reduce psychotropic drug use if they practiced the form of meditation. (David Lynch Foundation)