10 Things You Need To Know Today (January 12)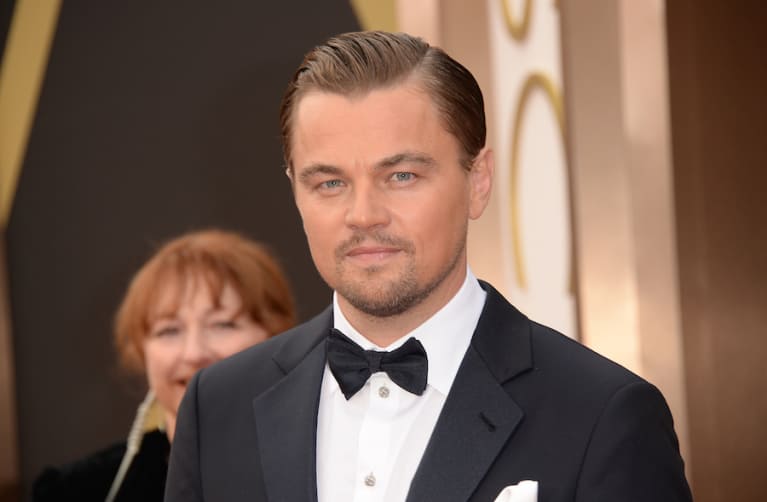 January 12, 2016 — 10:25 AM
1. Leonardo DiCaprio uses the Golden Globes as a platform to discuss environmental preservation.
In accepting the award for best actor in a drama for his role in The Revenant, DiCaprio gave a nod to the profound beauty of nature and the importance of protecting indigenous lands for generations to come. (Collective Evolution)
2. You probably know what you're not supposed to eat and drink while you're pregnant, but do you know what not to use on your skin?
This list of skin care ingredients to avoid gives moms-to-be (and any other interested parties) a quick overview of ingredients to watch out for and a brief explanation of their potential to cause harm. (MNN)
3. Polyamory is now an option on OkCupid.
As of last Friday, the online dating site now offers users the ability to list themselves as "seeing someone," "married," or "in an open relationship," and then link profiles with his or her partner to search for a third partner to join the existent relationship. (The Atlantic)
4. Michelle Obama taps it back at SoulCycle.
Apparently FLOTUS makes "stealthy" trips to three SoulCycle studios in D.C. (NYTimes)
5. The secret to a happy life? Think about your death.
A moving op-ed in the New York Times this weekend explains why the secret to a happier life could be thinking seriously (and often) about your death. (NYTimes)
6. Brazil's new dietary guidelines are pretty great.
In an effort to reverse the obesity epidemic in their country, the Brazilian government has rolled out its illustrated dietary guidelines. Suggestions involve filling plates with mostly locally-grown vegetables and fruits, and focused, mindful enjoyment of meals. (The Atlantic)
7. Susan Sarandon, 69, is the newest face of L'Oréal.
The cosmetics and beauty company named actress Susan Sarandon as its newest beauty ambassador. The ageful (not ageless!) beauty will also serve as the international spokesperson for L'Oréal's Age Perfect line. (British Vogue)
8. Britney Spears' handstand might be better than yours.
The pop star-yogi is all about those inversions. (Daily Mail)
9. Moby is getting charitable.
The singer's vegan L.A. restaurant, little pine, has vowed to donate 100 percent of its proceeds to charity. Moby said, "little pine is an extension of my beliefs, so I have decided to donate 100 percent of the restaurant's profits to animal welfare organizations ... I want to present veganism in a really positive light, and also help to support the animal welfare organizations who do such remarkable work." (LA Times)
10. Half of all teens are exposed to secondhand smoke.
A new study finds that despite declining rates of teen smoking and widespread bans on smoking in public places, 48 percent of middle- and high school students are exposed to secondhand smoke every year. (U.S. News & World Report)