Meet The Woman Behind The Matcha Obsession + Her Go-To Smoothie Recipe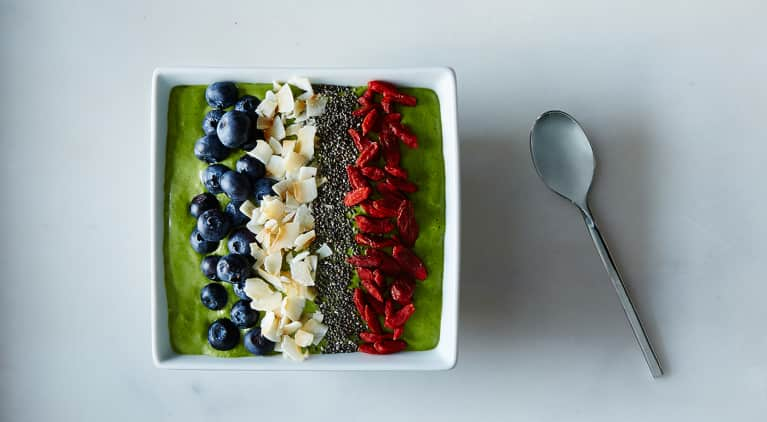 At mindbodygreen, we get to meet female entrepreneurs who are passionate about making the world a healthier place. In this new series, we're profiling #WellnessWonderWomen who inspire us with vision and dedication — and hopefully inspire you, too.
Ask anyone who's into wellness about their morning routine and you're likely to hear about matcha, a powdered green tea chock-full of health benefits.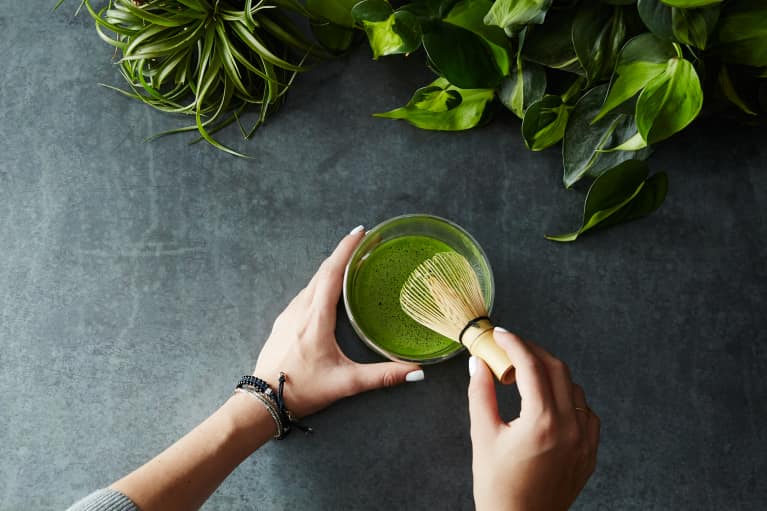 Though matcha's been used in China and Japan for centuries, it exploded onto the wellness scene in 2015. The craze started with tea, juice, and lattes, and expanded into face masks. Ksenia Avdulova of the superfood blog Breakfast Criminals mixes matcha with moringa in a cup of hot water for a healing, adaptogenic elixir.
As the market for matcha has expanded, one brand, PANATEA, has remained the must-buy for healthy foodies. It's served at restaurants such as By Chloe, Hu Kitchen, Maman, The Daily by Butcher and Bee, Project Juice and Live Beaming — to name just a few.
In the same way that G.T. created the Kombucha category, the PANATEA team is on track to do just that for matcha.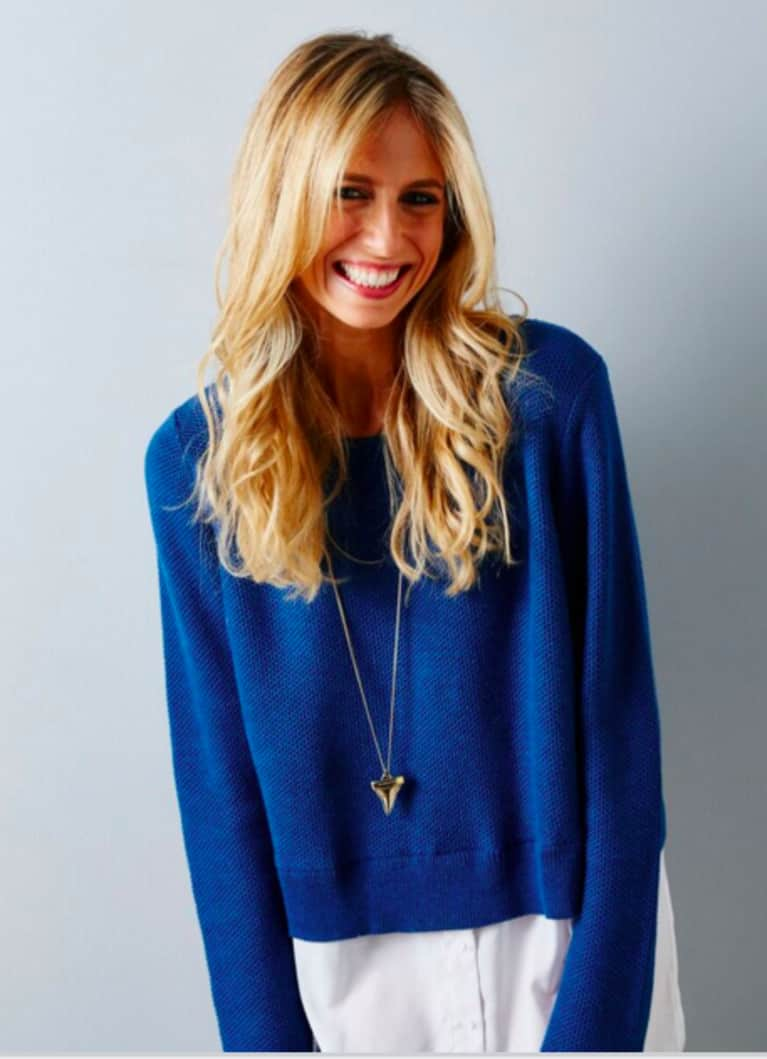 So how did one brand become synonymous with matcha? I spoke with Jessica Lloyd, co-founder and COO of PANATEA to find out. She and her partner David Mandelbaum launched PANATEA in 2014, after traveling across Japan to find the most exquisite tea and studying with a tea master. (Bonus: She also shares her favorite smoothie bowl recipe, which may just become your go-to morning treat.)
mbg: What made you think that matcha had the potential to become the next big drink?
JL: Hands down, the health benefits. After we starting drinking matcha, our energy levels completely changed. Our focus was at an all-time high. Our skin was more clear. We FELT better.
More than ever, people care about what they're putting into their bodies. They're more educated, and they're making choices to improve their health and well-being.
PANATEA's matcha supports metabolism (due to the EGCG catechin) and promotes energy and alertness (due to the amino acid L-Theanine and caffeine). Plus it contains chlorophyll, which is known to help detoxify.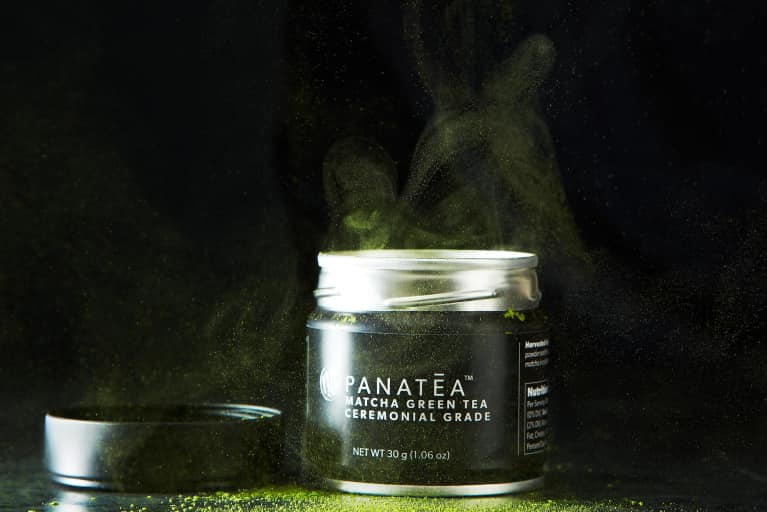 And it's got no sugar! Most people get to know matcha as a healthier coffee alternative, as it provides sustained and focused energy for about five hours, without any jitters or crash. At the end of the day, it changed our lives for all of these reasons. So we saw its potential to change others' as well.
What's the best career advice you've ever received?
Surround yourself with people who are great at what they do. Learn from them. And don't be afraid to ask for help. Mike Del Ponte, from Soma, is a close adviser and mentor.
Trusted mentors provide new perspectives. They aren't in the trenches with founders, so they have a much more macro view of things. They also have invaluable experience to draw upon. As entrepreneurs, we are so close to our business. We eat, drink, breathe, and sleep it. It's both refreshing and critical to have this outside feedback and support.
Also: Don't be a perfectionist. Get things done. Then iterate.
What's the worst advice?
Say yes to everything. While being open to opportunities and directions is crucial in the very beginning, we've found that focus is most important. If an event, interview, idea, or hire truly doesn't fit with the company's broader strategy and focus, knowing when to say no is just as important as knowing when to say yes.
What would you say to anyone looking to turn a passion into a career?
There is never going to be a perfect time. And no matter how supportive some people are, there are always going to be naysayers. But if you have something you're passionate about and you've done the homework and research to determine there is a viable business opportunity to be explored, just do it. (Sorry, I just Nike'd that!)
What's your go-to way to enjoy matcha in the morning?
I usually whisk up a Ceremonial Grade shot every morning before I work out or with breakfast. When it's hot out, I shake it up with water, lemon, and ice. But most days I just whisk. I look forward to the ritual of it. Even though it takes only a couple of minutes, those moments are so important for me. I relax. I sip. I set my intentions for the day. And then it's time to jump into the craziness!
Is there a natural beauty product that you don't leave the house without?
My absolute favorite is BY TERRY Rose Lip Gloss. It's delicious and feels like a treat every time you put it on. Staying moisturized and hydrated is really important to me too. I love the Glossier priming moisturizer and Chantecaille Just Skin Tinted Moisturizer. I alternate between the two.
Go-to supplements?
I actually try not to take too many supplements. My dad is a doctor and he always taught me to get as much nutrition from my diet as possible. I really try to get what I need from my food. I'm open to suggestions though!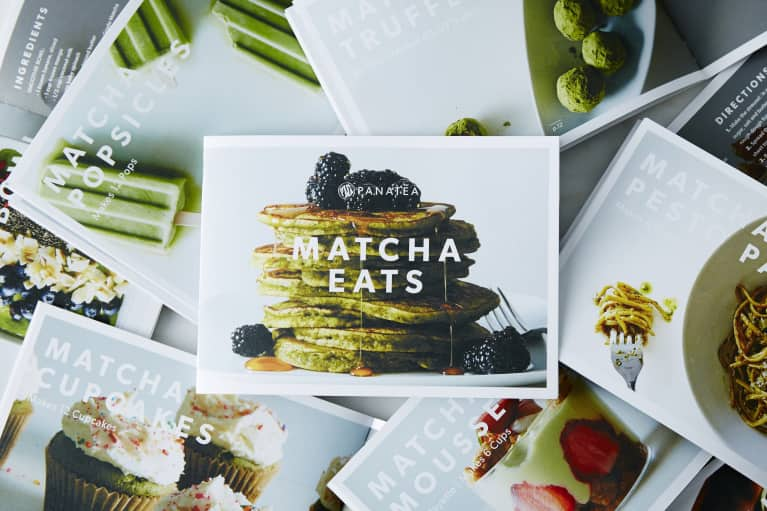 How do you maintain balance as an entrepreneur?
Being active is a huge outlet for me. I've learned that I really need that time to balance both my body and my mind. My go-to is Chaise Fitness. I love Maria and Tara's cardio chair class there. I also try to weave in some yoga and Shadowbox boxing. I'm actually trying The Class tonight for the first time, which I'm excited about.
A good run (preferably along the West Side Highway) is always a staple in my week too. Runs allow me to get lost in the music, in my breath, in my tired legs, and not think about work for once.
A good aimless wander around the city and meals with friends are also crucial for my balance. I could work every minute of the day and still feel like there's more to be done. So getting immersed in something or someone else provides a necessary release and time to recalibrate.
You started PANATEA with your life partner. Any tips on working with a loved one?
The highs are that much higher and the lows are that much lower. You can only work well together if you truly and utterly understand and respect your person's strengths and weaknesses. As well as your own, for that matter.
I wholeheartedly trust that Dave will handle what he does better than I could ever do. And I think he does the same in return. This dynamic allows us to delegate, work together, and support each other. For what it's worth, you also need to set aside time to share passions outside of the office!
What's next for PANATEA in 2016?
In 2016, we're first going to remain focused on expanding our core online business. We now have customers in every state and abroad. Our community keeps growing every day. The other exciting focus for us is innovation. We take pride in our premium matcha (which is from Nishio, Japan). We are working on a pretty incredible product pipeline, which I can't wait to share with mbg! Stay tuned!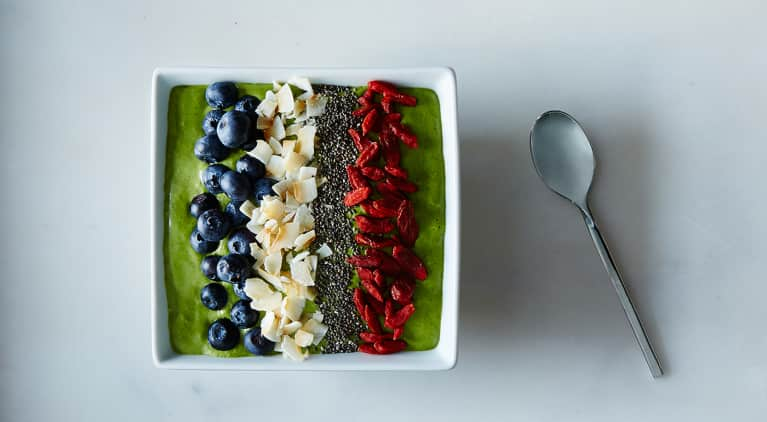 1 frozen banana, sliced
1 cup frozen mango, cut
½ cup coconut milk
2 cups baby spinach
3 tablespoons almond butter
1 teaspoon matcha (Of course, I recommend PANATEA)
1 tablespoon goji berries
3 tablespoons chia seeds
2 tablespoons toasted coconut
3 tablespoons fresh berries (strawberries, raspberries, blueberries, or a mixture)
Preparation
1. In a blender, combine the banana, mango, coconut milk, spinach, almond butter, and matcha.
2. Blend until smooth.
3. Pour the smoothie mixture into a bowl.
4. Sprinkle toppings as desired.
* This interview has been edited and condensed.
Photo courtesy of PANATEA, by James Ransom Photography