8 Surprising Upgrades To Help You Eat Clean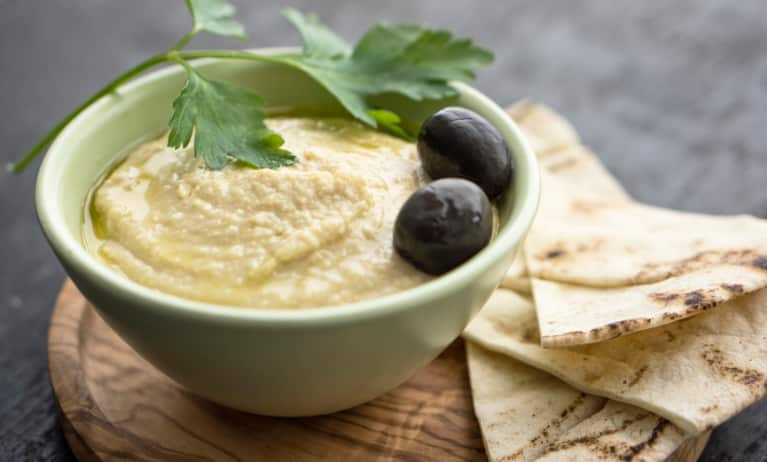 When cleaning up your diet, it's likely you removed most packaged items. This is great, but condiments are often the last to go because they seem so harmless, right?
Wrong. Sugar, preservatives, artificial flavors, emulsifiers, and thickening agents … these are common ingredients in store-bought sauces and spreads. Not to mention common allergens like wheat, gluten, and milk solids that sneak their way in.
This is why reading the ingredients list (not just the calorie count) is essential. Here are some simple swaps to guide you and get the last of those not-so-clean culprits out of your fridge.
Tamari is a fermented soy sauce that is wheat/gluten free (always check ingredients to be sure). Soy sauce usually contains some wheat and gluten.
Tamari contains less sodium and more protein than regular soy, too. Always make sure it's non-GMO, as soybeans are one of the most genetically modified crops in the world, and choose organic if possible.
2. Mustard to sugar-free mustard
Even better, try finding a mustard that uses apple cider vinegar.
When it comes to condiments, there can often be many hidden sugars in seemingly savory food items. It's always best to read the ingredients and choose a sugar-free variety. I'd rather have my sugar in sweets, wouldn't you?
3. Vegetable oil to coconut, olive, avocado, macadamia, and flaxseed oil (preferably organic and cold-pressed)
Corn, palm, safflower, and soybean oils are generally highly processed, sourced unsustainably, oxidize easily when exposed to light and/or heat, are full of trans fats, and have an extremely high omega-6 content (we want more omega-3s, as modern diets provide an excess of omega-6).
Use coconut or macadamia oils to cook with because they have higher smoke points (among many other benefits), flaxseed oil in salad dressings or in smoothies (keep it refrigerated), and olive oil drizzled on greens or for very light (low-heat) cooking.
4. Packaged salad dressings to DIY dressings
The hidden sugar in bottled salad dressings is outrageous, not to mention the cheap ingredients like vegetable oils, artificial flavors, additives, and preservatives. No, no, no!
Make your own instead. Try this recipe:
Ingredients
Juice of 1 lemon or lime, ¼ cup apple cider vinegar, or ¼ cup coconut vinegar
2 tablespoons tahini
2 tablespoons olive oil
2 teaspoons Dijon mustard
1 clove garlic, minced
a splash of filtered water
salt and black pepper
Optional variations: 1 tablespoon tamari, 1 teaspoon maple syrup/raw honey/stevia, teaspoon ground cumin/coriander, chili flakes, or swap the tahini for almond butter
Preparation
Shake ingredients in a jar and store in the fridge for up to one week.
5. Sour cream to coconut yogurt
A large proportion of the world's population is lactose intolerant and doesn't even realize it. This means their bodies are unable to digest milk protein, which leads to digestive upset and other allergic responses.
Dairy is also often full of hormones and antibiotics, passed on from those administered to livestock. Coconut yogurt is a delicious dairy-free alternative and adds a delicious creaminess to meals you would otherwise want sour cream for.
Feel free to add minced garlic to it to make it more savory and flavorful.
Most of the time we use mayonnaise for the creamy texture. Tahini offers a great dairy-free natural cream. You can use it on a sandwich, wrap, salad dressing, or in sushi instead of the highly processed white stuff.
Once again, store-bought jam is generally full of an unnecessary amount of sugar and preservatives, which help give it its thick texture. Chia seeds offer this thickness without the sugar and with all of the delicious benefits: high protein, fiber, calcium, and omega-3 content.
Paired with antioxidant-rich berries, chia jam is a powerful replacement. Check out this recipe for chia jam to make your own.
8. Peanut butter to natural peanut butter
Natural peanut butter should contain 100 percent peanuts. That's it. No vegetable oil, preservatives, sugar, or salt added. It's best to choose organic, as peanuts are often grown using a large amount of pesticides.
To obtain a variety of nutrients, it's a good idea to alternate between different nut butters — almond butter, cashew butter, pecan butter, etc., are all great options as long as they're made with 100 percent nuts and no nasties.