8 Things You Need To Know Today (January 11)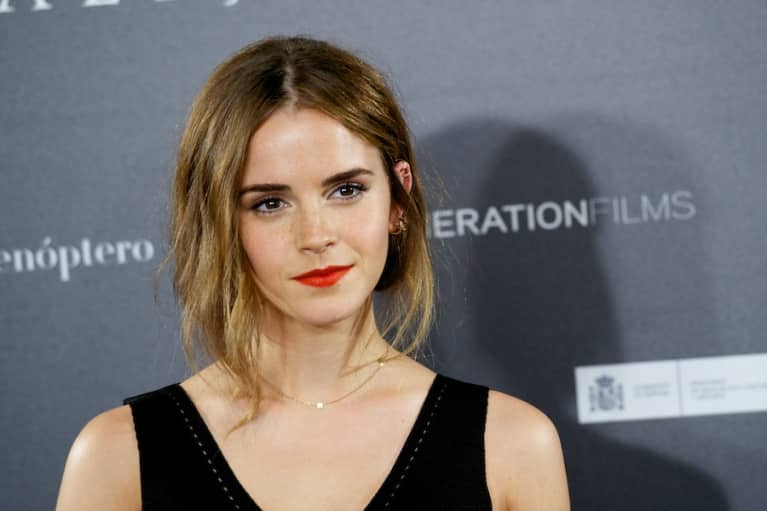 January 11, 2016 — 10:36 AM
1. Want to be in Emma Watson's book club?
All you need is a Twitter account to be a member of the actress' recently-announced feminist book club. The first tome they're tackling? Gloria Steinem's memoir, My Life On The Road. (Hello Giggles)
2. A tabletop gluten detector may be headed your way.
Preorders are now open for the Nima from 6SensorLabs, a device that tests food for the presence of gluten, additives, allergens and pathogens. (Tech Crunch)
3. You can now workout like an animal — yes, really.
Forget lightsaber classes or crunning, "animal flow" is the latest fitness class you have to try right now. (NYMag)
4. The definitive case against spanking.
5. The porn industry just got even more real.
The next iteration of porn is virtual reality. Bigger pornography production companies are giving viewers a 3D, immersive experience. If that's not reinventing the wheel, we're not sure what is. (Mashable)
6. These pizza boxes are made from Staten Island's garbage.
Pratt Industries, a recycled paper and packaging company, has transformed the borough's trash into 1,000 pizza boxes that they distributed to nine Staten Island pizzerias. (DNA Info)
7. If you need yet another reason to drink more water, let Carmen Electra convince you.
Talking to The Cut, Electra said she "noticed a change in [her] body overnight" when she started drinking water, and that it's now much easier for her to keep weight off, maintain clear skin and stay energized. In short, "water has changed my life," she said. (NY Mag)
8. This playlist can help you jump-start those fitness resolutions.
Streaming music giant Spotify culled a years worth of song data to put together a playlist of its users favorite workout songs of 2015. Unsurprisingly, Beyoncé had two of the top ten most popular tunes. (Spotify)