The New Smart Shower Head You Need In Your Bathroom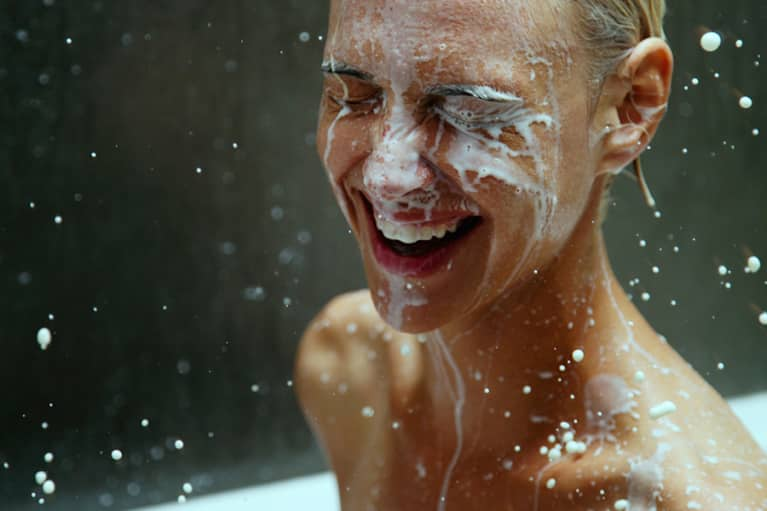 January 27, 2016 — 19:02 PM
Think back to your last shower. How much water did you use? 9 gallons? 12?
Drawing a blank? Don't worry, you're not alone. The average American shower lasts eight minutes and uses about 18 gallons of water, but most people have no clue where they fall on the sudsy spectrum. The Hydrao is a new shower head that can give you a better idea.
Developed by French tech firm Smart & Blue and showcased at this year's Consumer Electronics Show, the Hydrao has built-in LED lights that change color to show you how much water you're using.
It turns green after you hit 10 liters (2.6 gallons) and red once you hit 30 liters (7.9 gallons). Once you pass the 50 liter (13.2 gallons) mark, the shower head flashes red lights, signaling that you should consider turning off the tap.
The Hydrao also has an accompanying smartphone app that you can use to adjust the head's thresholds and colors to fit your preferences. Users can also create shower profiles to track how much water and money they save overtime.
The engineer behind the eco-friendly retrofit, Gabriel Della-Monica, thought up the Hydrao as a way to teach his four daughters to become more conscious water consumers.
Though his "smart showers" aren't yet available in stores, you can preorder yours on the Hydrao website before their official release later this year.
And in the meantime, try out this mbg-approved shower tip: Next time you wash up, turn on one of your favorite songs and hop out of the shower once the tune ends. The environment (and your water bill) will thank you.
Related reads: