12 Things You Need To Know Today (January 8)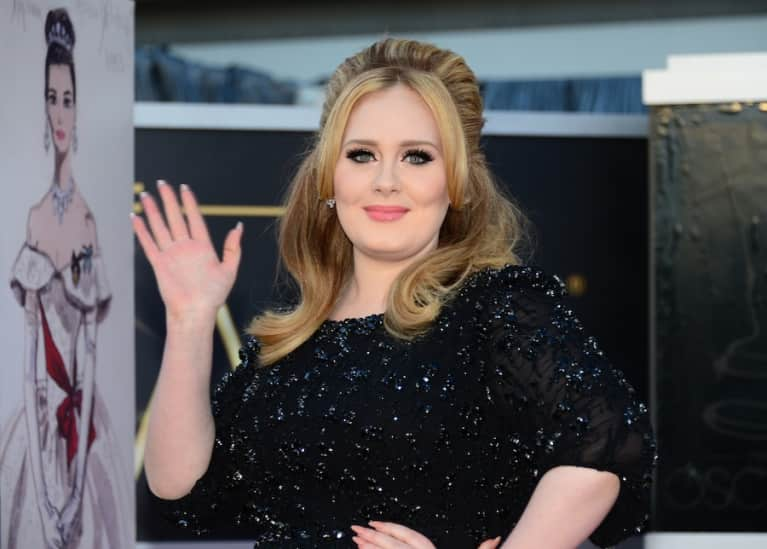 1. Adele is just like us.
Despite all evidence to the contrary (that voice! those nails!), it turns out Adele really is human. Just check out the Instagram she posted Wednesday night: looking utterly miserable during a strength-training session. (Instagram)
2. How charcoal became the latest wellness craze.
Exploring the medical background with charcoal and how it's taken off in the wellness industry. (Grub Street)
3. Single moms are the most sleep-deprived people in America.
In a new report by the National Center for Health Statistics, single parents — especially moms — were found to have the worst sleep quality and sleep fewer hours than any other group. Overall, women in every family type were found to get less sleep than men, and 1 in 3 of all Americans get fewer than seven hours a night. (U.S. News & World Report)
4. A cancer hospital makes healthy eating part of the healing process.
At the Cancer Treatment Center of America in Tulsa, Oklahoma, chefs and nutritionists are trying to make healthy, anti-inflammatory foods appealing to patients, especially for those who struggle with appetite and taste during treatments. (National Geographic)
5. A brewery in Wisconsin is now offering a "Butts and Beers" workout class.
Bulls Falls Brewery is launching an exercise class that combines cardio and yoga and ends with a glass of beer. (CNN)
6. This new nonprofit is helping chefs with mental illness.
"Chefs With Issues" is a movement to promote the discussion of mental illness within the tough chef and restaurant community and offering resources for those seeking help. (Eater)
7. The USDA has new dietary guidelines.
The major takeaways: Americans need to drastically cut back on sugar and reduce their intake of saturated fat, and teenage boys and men specifically need to stop eating so much meat. (MBG)
8. "Happy Baby" and "Child's Pose" can now actually be practiced by their namesakes.
Brooklyn-based studio Monkey Do! is now open for business, offering classes for yogis as young as infants. (Brooklyn Magazine)
9. Panera Bread gets on the clean eating train.
The soup and sandwich chain recently announced that their entire soup menu is now "clean," meaning it's free of artificial colors, flavors, sweeteners, and preservatives. (Facebook)
10. SoulCycle and Target are teaming up.
Not only will the superstore carry workout gear bearing the indoor cycling giant's logo, it will also host free SoulCycle pop-up classes in 10 cities nationwide. (USA Today)
11. Germany just opened a massive car-free highway.
The multi-lane highway to be used exclusively by bikers currently spans 3 miles and is expected to expand to 62 miles in the coming years. Just like a traditional highway, it features streetlights and will be plowed after winter snows. (EcoWatch)
12. Mom posts picture of newborn's still-attached umbilical cord and placenta.
In hopes of drawing awareness to Maori culture and the appreciation of the placenta, the former midwife spelled out the word "love" with the baby's umbilical cord. As part of an ancient Maori ritual, she says, the placenta will now be buried in their "native land." (DailyMail)