8 Free Activities That Are Good For Your Soul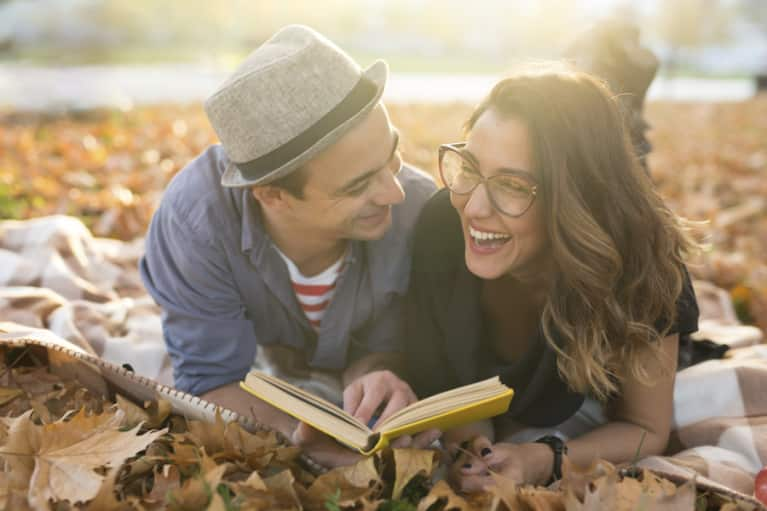 None of these eight activities require much effort or money. But they're all pleasant, productive ways to spend free time, and they can make you healthier, happier, and more successful in the long run.
Here's a list of the most soulful and smart ways to spend your downtime today:
You can learn so much about yourself by spending time reading — whether you're skimming an inspirational biography or zipping through a vivid novel. It's all about reading between the lines, seeing things from another perspective, and traveling to deeper levels of your subconscious mind. Reading is also relaxing, and it can help you improve your own communication skills by teaching you how to more clearly express yourself.
Check out this list of inspirational books to add to your reading list.
2. Have real conversations with people.
Whether you're at a café with a friend, in a social gathering, or just chatting with people online, try to make each conversation meaningful. Ask other people about their passions, their perspectives, their fears, and their failures. Don't judge. Don't compare. Just listen. Oftentimes, honest conversation serves as motivation for positive change. It allows you to get to know your peers better and helps you learn from their mistakes and successes.
Meditation is essentially the practice of staying still for a few moments of silence, but its benefits are astounding. We could all use some more serenity in our lives, and starting each day with a 15-minute meditation session could be just the ticket. In the beginning, you might find it difficult to stay focused on your breath and empty your mind completely. But soon it'll become second nature. In the long term, meditation can help you reduce stress and handle daily issues more rationally.
4. Write your to-do list.
Take two minutes every morning to write down everything that needs to get done that day. Doing so will save you a lot of time and worry later on. Once you've outlined all the work that should be completed, prioritize. Define the three most important tasks — the ones that will really help you achieve your goals — and place them at the top. Then, start working on them first thing in the morning, even if for just a few minutes.
Ask other people about their passions, their perspectives, their fears, and their failures.
5. Watch inspirational videos.
If reading isn't your thing and you prefer browsing online, make sure to choose the right video content. Explore the expansive library of smart, motivational TED talks. Some of my favorites include this one in which Dan Gilbert, author of Stumbling on Happiness, explains how to find happiness without changing a thing, and this one in which Richard St. John reveals the actual secrets of success.
When you're sitting at home with some free time, make the productive decision to simplify your life by decluttering. Start by donating or giving away anything you haven't used in the last six months. Find a place for all that you keep, and vow to start shopping within your limits, with regard for your wants versus your needs.
Read about decorating guru Marie Kondo's #1 rule for decluttering here.
Drinking tea is extremely healthy, and it can become a calming, stress-reducing ritual if you do it daily. Find a short period of time, in the morning or evening, when no one is bothering you and you can be on your own. Make your tea and enjoy every sip. As you do, you can listen to music, read, write, or just stay still and savor the silence.
Check out these five tea varieties — all of which are loaded with impressive health benefits.
If you don't consider yourself a writer or creative person, that's okay. You can still give this exercise a try. The purpose of writing is to get things out of your head and onto paper. It's a therapeutic process, and I suggest penning a page every morning. However, you can also use journaling to review your goals or reflect on the week's events.
Related reads: