Tom Brady & Gisele Bündchen's Diet Is Stricter Than We Could Have Ever Imagined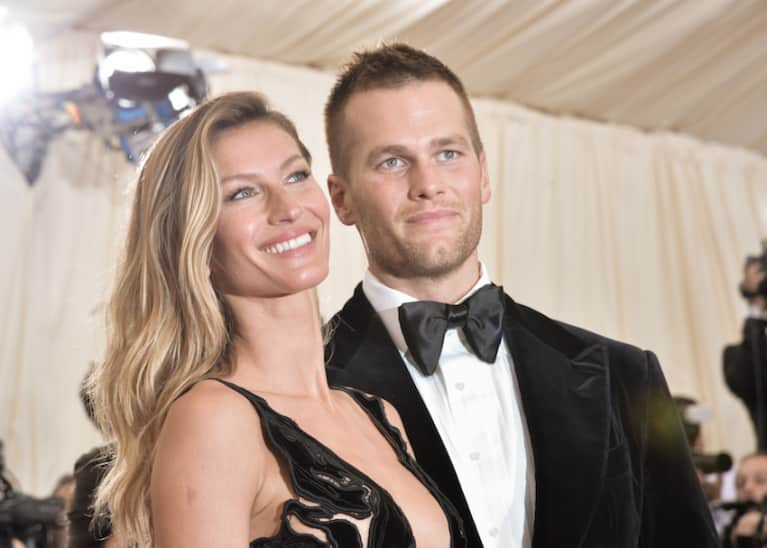 January 5, 2016 — 20:38 PM
At age 38, Tom Brady has shown no signs of slowing down his career. In fact, he's said he wants to continue playing football into his 40s.
And at this rate, seeing how well the Patriots still perform under his leadership, it's looking pretty likely.
So, what gives? What keeps him going after 16 seasons in the NFL? Well, it could be due, at least in part, to his ridiculously healthy diet. In short: it's strict, it's pricey, and it's awesome.
A new profile of Brady and Gisele Bündchen's personal chef, Allen Campbell, in The Boston Globe, offers a lot more intel about how he fuels for success.
"Eighty percent of what they eat is vegetables," Campbell said. "[I buy] the freshest vegetables. If it's not organic, I don't use it.
"And whole grains: brown rice, quinoa, millet, beans. The other 20 percent is lean meats: grass-fed organic steak, duck every now and then, and chicken. As for fish, I mostly cook wild salmon." (Dr. Frank Lipman and Dr. Terry Wahls would be so proud!)
And it doesn't stop there. Brady's very mindful about the vegetables he allows onto his plate.
"[Tom] doesn't eat nightshades, because they're not anti-inflammatory," explained Campbell. "So no tomatoes, peppers, mushrooms, or eggplants. Tomatoes trickle in every now and then, but just maybe once a month. I'm very cautious about tomatoes. They cause inflammation."
On a rare occasion, he'll have a banana, but for the most part, the quarterback stays away from any and all fruit. No coffee, caffeine, gluten or dairy either.
And it's not just Tom; the whole family adheres to pretty much the exact same diet — Gisele, the kids, everyone.
For snacks, Campbell makes raw granola, raw chocolate chip cookies, and veggie sushi: brown rice, avocado, carrot, cucumber, and a ponzu sauce, which is uzu and tamari (which is gluten-free, as opposed to soy sauce). He also makes fruit rolls from bananas, pineapple, and spirulina.
The menu is also very seasonal, meaning that "in the wintertime, it's going to be more red meat and more soups and root vegetables," Campbell said. "And in the summer, they eat lighter, so I'll make raw lasagna and more salads."
So, what's considered comfort food for the Brady-Bündchen Bunch?
"I've just did this quinoa dish with wilted greens," said Campbell. "I use kale or Swiss chard or beet greens. I add garlic, toasted in coconut oil. And then some toasted almonds, or this cashew sauce with lime curry, lemongrass, and a little bit of ginger."
Well, if anyone can stick to a diet like that, it's Gisele and Tom. And the rest of us can get inspired to put more plants on our plate. (But knowing mindbodygreen readers, many of you are doing this already!)