Love & Lemon's Simple Sweet Potato Bowl Recipe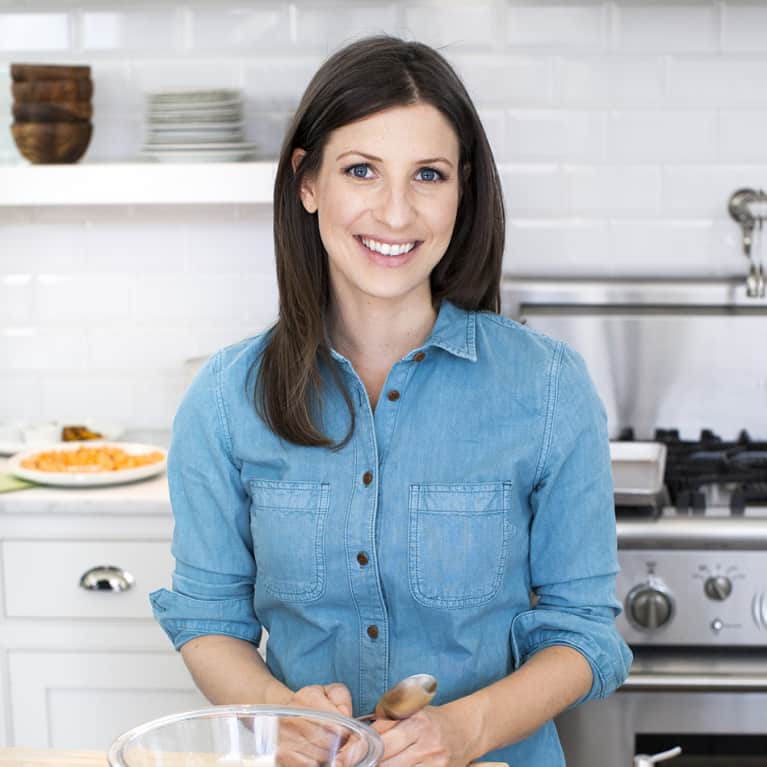 There are lots of reasons to love Jeanine Donofrio & Jack Mathews' blog Love & Lemons. We can't get enough of their colorful vegetable-forward recipes, beautiful photos, and pristine marble countertops. And anyone who still has, "a soft spot for avocado toast and kale salads" is someone we can relate to.
The Love & Lemon's food philosophy is simple: "bright seasonal food that's very often finished with a squeeze of lemon".
Below is a Love & Lemons recipe that you'll want to make tonight. A simple bowl that's filled with toasty, roasted vegetables, quinoa, greens, and topped with crunchy almonds and (of course) a squeeze of lemon.
Simple Sweet Potato Quinoa Bowl
1 medium sweet potato, cubed*
extra-virgin olive oil, for drizzling
½ cup cooked chickpeas, drained and rinsed
1 cup cooked quinoa
2 scallions, finely chopped
¼ cup thinly sliced red cabbage
⅓ cup crumbled feta cheese
¼ cup almonds, toasted and chopped
2 cups baby salad greens
juice of ½ lemon, plus more to taste
sea salt and freshly ground black pepper
Preparation
1. Preheat the oven to 400°F and line a baking sheet with parchment paper. Toss the sweet potatoes with a drizzle of olive oil and a few pinches of salt and pepper. Roast until golden brown, 25 to 35 minutes.
2. Toss the roasted sweet potatoes with the chickpeas, quinoa, scallions, cabbage, feta, almonds, and salad greens. Drizzle with olive oil, the lemon juice, and pinches of salt and pepper, to taste. Toss and serve in bowls.
Vegan option: Skip the feta and add a scoop of pesto, sun cheese, or other sauce on top. You might want to add a few extra pinches of salt also.
Notes: If you like, add some spice to your sweet potatoes. Toss them with chili powder or a combination of cumin and coriander before you roast them.
Bonus Recipe: Creamy White Bean & Tomato Soup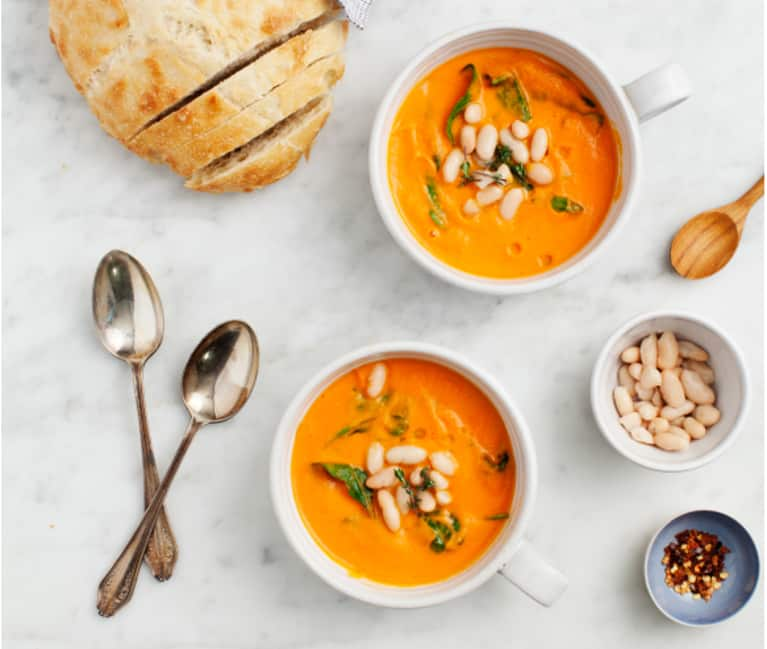 For this soup recipe and many more, head over to Love & Lemons.
Photo courtesy of the author