8 Science-Backed Reasons To Drink Some Coffee Every Day
mbg Contributor
By Jonathan Galland
mbg Contributor
Jonathan Galland is a leader in integrated health education through his work with medical conferences, videos, books, and online media. He is CEO of pilladvised.com, a website dedicated to transforming health by presenting the wisdom of the world's leading integrated doctors.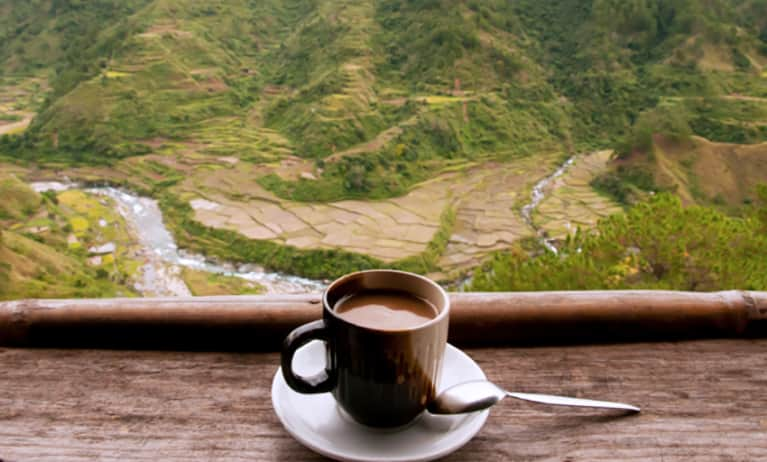 Our editors have independently chosen the products listed on this page. If you purchase something mentioned in this article, we may
earn a small commission
.
You wouldn't know it today, but coffee consumption was actually in decline not too long ago. Yes, during the '80s and early '90s, it was considered a bland, boring drink for older Americans, especially as soft drinks gained popularity among the younger set.
Thankfully, the specialty coffee culture changed all that. The origin and quality of the beans became paramount; roasting, freshness, fair trade, and organic became all the rage. Suddenly coffee was cool, and its popularity swept around the world, from Seattle to Shanghai.
If you're already a coffee lover, you don't need me to tell you that just the idea of coffee is magic. The good news is that your daily cup of joe also delivers more than just a rich, earthy aroma and a delicious pick-me-up — it boasts some intriguing health benefits as well.
Here's what some of the latest research from around the world can tell us about the benefits of coffee:
1. It's linked to a long life.
Researchers at the University of Athens Medical School sought to discover why people on the Greek island of Ikaria have such a high life expectancy compared to the rest of the world. Did the islanders' habit of sipping strong cups of Greek coffee help to keep such a high percentage of them going well into their 90s?
The researchers found that coffee was linked to enhanced blood vessel health, likely because coffee is loaded with antioxidants. Other research has also shown that the antioxidants in coffee inhibit inflammation and therefore could reduce the risk of health problems like heart disease.
Plus, a major Harvard study published in November concluded that higher consumption of coffee is associated with a lower rate of mortality overall.
2. It helps keep your brain healthy.
Scientists are also looking into the role that coffee can play in protecting the brain. In fact, numerous studies have shown that coffee drinkers may have a substantially reduced risk of Alzheimer's disease.
Other research indicates that coffee consumption is linked with a reduced risk of Parkinson's disease. One study suggests this may be because of a compound in coffee called EHT, which has antioxidant effects and helps to fight inflammation.
3. It could protect your DNA.
A study conducted in Germany found that daily drinkers of dark roast coffee substantially improved the integrity of DNA health, compared to a control group.
And separate research from the University of Navarra in Spain showed that coffee extracts lowered oxidative stress, the underlying cause of aging.
4. It cuts the risk of diabetes.
Researchers from the Harvard School of Public Health found that increasing coffee by more than one cup a day was linked to a lower risk of type 2 diabetes over a four-year period.
On the other hand, those who reduced coffee consumption by more than a cup had a 17 percent higher risk.
5. It improves sexual health.
An international team led by the University of Texas discovered a reduced likelihood of erectile dysfunction among men who consumed caffeine, especially those who drank about two to three cups of coffee daily, perhaps because of caffeine's ability to increase blood flow.
Plus, a study out of Michigan found that having at least one cup of coffee per day meant more frequent sexual activity for older women and enhanced sexual potency for older men.
6. It could reduce sun damage to eyes.
Sunlight, and the UV radiation it carries, is a major risk factor for cataracts. Scientists from the University of Maryland School of Medicine found that caffeine could help reduce the oxidative stress that results from UV rays and have a protective effect against sun damage.
7. It promotes strong muscles.
A study from Wingate University in North Carolina showed that coffee encourages the cellular recycling process needed to maintain muscle. It also helps muscle regeneration, and can slow sarcopenia, or age-related muscle loss.
8. It supports liver health.
Scientists in China evaluated numerous studies about coffee and the liver and found that those who were frequent coffee drinkers saw a reduced risk of developing liver fibrosis and cirrhosis.
Plus, a study from the University of Naples in Italy revealed that coffee boosts glutathione, an important antioxidant, which plays a role in reducing oxidative stress and helps the liver perform its important job of detoxification.
How to Brew a Perfect, Earth-Friendly Cup of Coffee
Start with organic coffee beans, produced by farmers who don't use pesticides. Though once hard to find, organic coffees from around the world are now available in stores big and small.
I prefer the pour-over drip coffee method — it's simple and easy and has recently become fashionable in coffee shops. Place a cone coffee filter in a ceramic coffee filter holder, spoon in some freshly ground coffee, and place it over a small pot or cup. Carefully pour hot water over it. As the coffee slowly drips into the pot, you'll be surrounded by that unique and delightful aroma. Now, go ahead and drink for your health!
Interested in learning more about delicious foods that can support your health? For more food-as-medicine inspiration, check out the recipes and meal plans I created for The Fat Resistance Diet.