Mark Zuckerberg's New Year's Resolution Is Something We Could All Do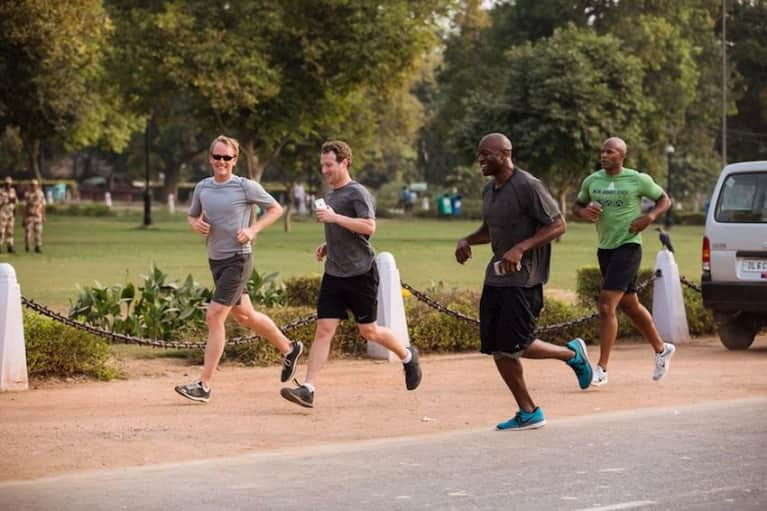 January 5, 2016 — 17:13 PM
As if building an artificially intelligent butler wasn't enough of a challenge for Mark Zuckerberg, the Facebook founder has decided to make a fitness resolution, too: run 365 miles in 2016 — that is, run a mile a day.
This year will be "A Year of Running," the new dad wrote in a Facebook post — his preferred platform for major life announcements — announcing his plan on Monday. Zuckerberg has even set up a public group where he invited everyone to participate in the challenge. "I'd love for as many people in this community to join me as possible," he wrote.
His resolution is something we feel like we can get on board with. People might be going hard on the treadmill now, but soon, like always, gym activity will start to taper off. Zuckerberg's plan seems challenging, yes, but also doable.
"This is a lot of running, but it's not a crazy amount," he said. "It's a mile a day, and at a moderate pace it's less than 10 minutes of running per day."
Even the busiest person — like Zuckerberg himself, who runs a multi-billion dollar company, is programming an artificially intelligent system to help him run his life, and now has a daughter — can probably find 10-15 minutes a day to go for a run.
What do you think? Could you handle "A Year Of Running"?