31 Days Of Happiness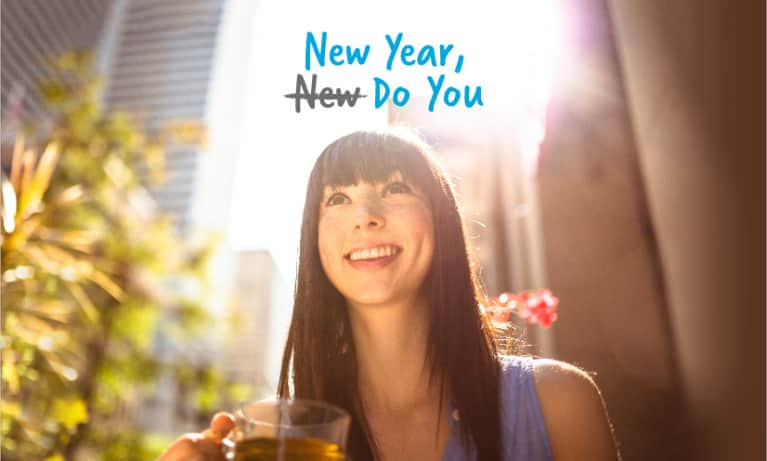 We want 2016 to be your happiest year yet — whether that means sitting on the couch, training for a triathlon, or something in between. We can't say what's best for you (only you know that!) but we do know that self-care is typically the first thing to fall off a to-do list. So all we ask is that you set aside 10 minutes, every day, to do something for yourself.
And the good news is: we're making that part really easy for you: For the month of January, when you sign up for New Year, Do You, you'll receive a daily tip — one that takes less than 10 minutes to complete and will make your life a little bit brighter. Think: quick workouts, beauty treatments, and so much more.
Share your experience with our daily challenges using #mindbodyhappy and you could win weekly prizes. Are you ready to do you in 2016?