13 Things You Need To Know Today (January 6)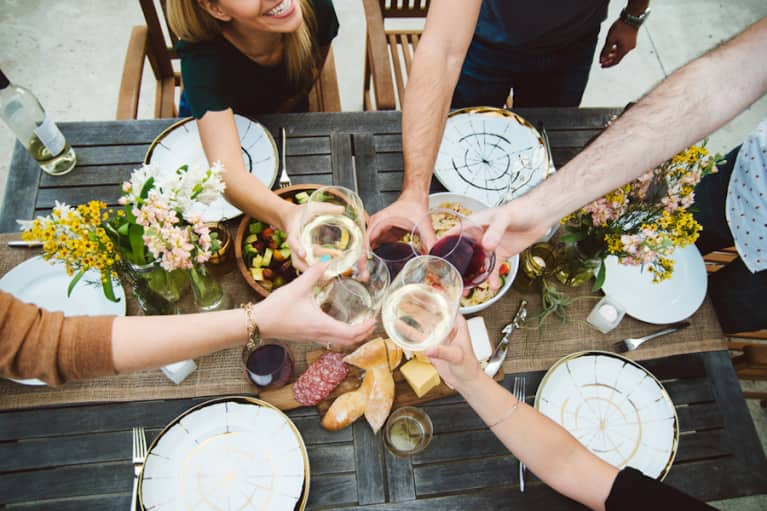 1. Your wine probably has more alcohol than you think.
Here's another reason to practice moderation if you're going to drink. A new study found that many winemakers under-report the amount of alcohol contained in the bottle. (Wine Economics)
2. France says "oui" to restaurant leftovers.
According to a new policy, French restaurants that serve "more than 180 meals a day" are now required by law to provide doggy bags to customers who ask. According to a government survey, 70 percent of French people have never taken leftovers home with them. Think of all that food waste! (Eater)
3. The U.S. government is suing Volkswagen for up to $90 billion.
The Department of Justice is suing the car company for violating America's clean air laws with its forged emission reports last year. The resulting fines could be as much as $37,500 for each vehicle in question. (Reuters)
4. Wondering what food additives really look like?
Well, neither were we, but photographer Dwight Eschliman and science writer Steve Ettlinger show what 75 of the most common food additives in popular American junk food (think Hostess Twinkies and Cool Ranch Doritos) actually look like. (Business Insider)
5. "Micro apartments" are coming to New York City this winter.
A new apartment complex opening its doors in February will feature 55 units — all of which are between 260 and 360 square feet (about half the size of an average studio in the city). The units cost between $1,000 and $2,750 a month, and 60,000 New Yorkers have already applied to call one home. (Business Insider)
6. If you're in the market for athleisure, look no further.
Here's the only roundup of activewear brands you'll ever need. (Racked)
7. The world's best diets, ranked.
While we generally shy away from strict diets, it's interesting to check out the U.S. News & World Report ranking of 38 diets across several categories. The Dietary Approaches to Stop Hypertension (DASH diet) took the top spot overall. It emphasizes eating more vegetables, fruits, whole grains, and lean protein while avoiding sugar-laden processed foods. (U.S. News)
8. Will a McDonald's makeover include quinoa?
A new concept McDonald's in Hong Kong is testing out menu items like quinoa and asparagus. Could this mean a complete fast-food chain makeover in the future? (Eater)
9. Men are doing yoga in prison.
This article has the photos to prove it. (Vocativ)
10. Venezuela just took a strong stance on GMOs.
A new law in the country bans the production, distribution, and import of food made from genetically modified seeds. (EcoWatch)
11. School lunches are actually getting healthier.
A new study shows that a 2012 federal law to improve the nutrition of school lunches is actually working. The researchers tracked almost 2 million meals and found that the average amount of calories students consumed during lunch decreased, while the consumption of six essential nutrients significantly increased. (NYT)
12. Mark Zuckerberg has a highly attainable resolution.
As if building an artificially intelligent butler wasn't enough of a challenge for Mark Zuckerberg, the Facebook founder has decided to make a fitness resolution, too: run 365 miles in 2016 — that is, run a mile a day. (mbg)
13. There's a new diagnosis for kids who avoid food.
ARFID is a clinical definition for "preteen and adolescent patients [with] a number of food-related symptoms, such as extreme pickiness or very low caloric intake ... who were too old to be diagnosed with a feeding disorder of infancy or early childhood ... and without body-image or weight concerns." In extreme cases, ARFID can lead to long-term health issues and failure to thrive. (Scientific American)