12 Things You Need To Know Today (January 5)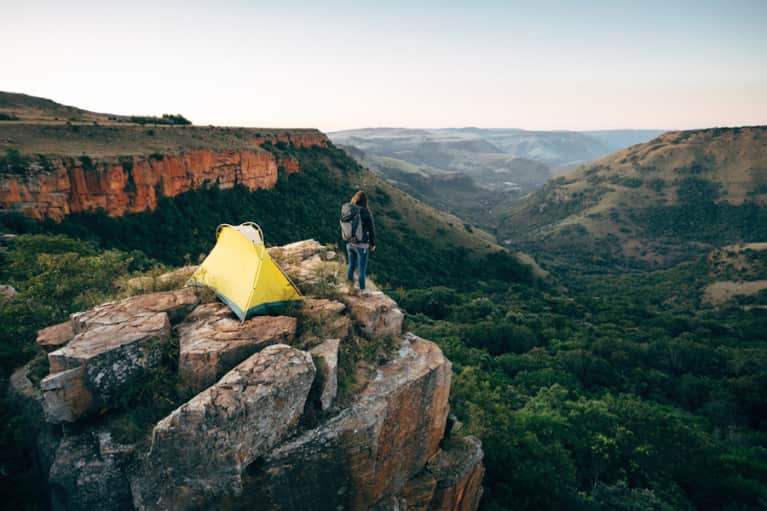 January 5, 2016 — 10:31 AM
1. Hikers, rejoice: You can now rent a campsite like you would a hotel room.
Tentrr is a new website, similar to Airbnb, that allows users to rent campsites on private land. Each site sits on an average of 12 acres of property and is equipped with a canvas tent and outhouse. (Outside)
2. Added sugar in Western diets has been linked to breast cancer.
A new study found that the sweet stuff increased tumor growth and metastasis in mice. (Science Daily)
3. If you're going to do a juice cleanse, here's what you need to know.
Before you take the plunge, learn a little more about what happens to your body when you do a juice cleanse. (Time)
4. The jury is still out on what the healthiest diet is.
Over the last 40 years, nutrition science has changed what the ideal diet looks like ... a lot. Things like fat are no longer considered "bad," but we're still learning. Some authorities have some good ideas though. (New York Times)
5. Women actually do have more trouble sleeping than men. Here's why.
The reasons include common culprits like periods, children, and your partner's disruptive sleep habits. Less obvious causes are hormones and depression — all of which appear to affect women more strongly. (CNN)
6. Why do we cheer for teams that always lose?
There's a psychology behind rooting for the underdog. (New York Times)
7. Football players are getting on the cycling bandwagon.
Chad Greenway of the Minnesota Vikings bikes 20 to 40 miles a day in the off season. Philadelphia Eagles player Connor Barwin bikes 3 miles to work every day and has appeared in ads for Philly's bike-share program. (WSJ)
8. Mark Zuckerberg's New Year's resolution led to some great advice in the comments.
A woman who commented on Zuckerberg's resolution post noted that she told her granddaughters to date the "nerd in school, he may turn out to be a Mark Zuckerberg!" Zuckerberg's response? "Even better would be to encourage them to *be* the nerd in their school so they can be the next successful inventor!" (Today)
9. Can you guess how often women criticize themselves each day?
According to a new survey from Weight Watchers, the average woman criticizes herself at least eight times a day, starting as early as 9:30 a.m. (mbg)
10. Kids in Britain eat their body weight in sugar every year.
According to a new national survey, 5-year-old children in Britain consume about 49 pounds of sugar each year. That's three times the recommended limit, and health officials say it's contributing to obesity and tooth decay. (Daily Mail)
11. Women, stop apologizing in emails. Or this app will do it for you.
Just Not Sorry, a new Chrome extension, will scan your emails for words and phrases that undermine your message ("sorry," "I'm no expert, but ...," "it's just that ...") and delete them before you hit send. (Slate)
12. There's a new yogawear line on the block.
As of January 1, the 21-piece collaboration between Kate Spade and Beyond Yoga is available for all your downward-facing dog needs. (Racked)