Women's Health Bans These Damaging Terms From Its Covers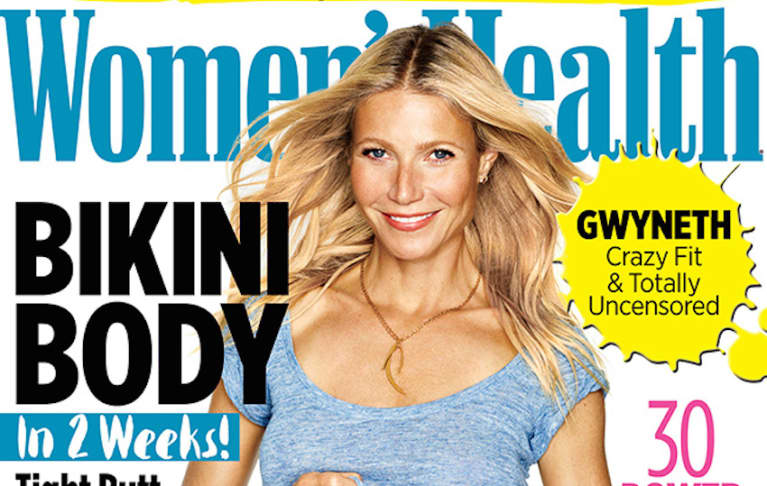 January 2, 2016 — 15:34 PM
When the weather starts to warm up, women in particular begin to feel the pressure that "bikini season" brings with it. In line to check out from any drugstore, we're surrounded by magazine covers telling us the fastest way to get "bikini ready" or a "bikini body."
A "bikini body" should really just mean a body — regardless of size or shape — in a bikini. But the media uses it to mean the one type of body (size 0 to 2 with big, perky boobs and butt) that's only allowed to wear a bikini.
So, Women's Health came up with a pretty genius (and very simple) idea: just get rid of these damaging phrases.
Editor-in-chief Amy Keller Laird's New Year's resolution was that the fitness and health magazine will never again run a cover with the tagline "Bikini Body" or "Drop Two Sizes." She writes that the ban was a direct request from readers:
"You told us you don't love the words shrink and diet, and we're happy to say we kicked those to the cover curb ourselves over the past year. But we're still using two other phrases — 'Bikini Body' and 'Drop Two Sizes' — that you want retired. Since our goal is always to pump you up, and never to make you feel bad, here's our pledge: They're gone. They'll no longer appear on Women's Health covers. (Whew, that felt good!)"
"When one reader said, 'I hate how women's magazines emphasize being skinny or wearing bikinis as the reason to be healthy,' it became so clear: We never want to be that type of women's magazine," Laird continues, acknowledging that the "Drop Two Sizes" in a month promises on covers didn't seem "super practical, or even all that healthy."
"Women in 2016 want stories that, as one reader so aptly suggested, 'focus on wellness and less on unrealistic weight-loss goals,'" she writes.
Let's hope other publications take a page (preferably the cover) from Women's Health's book (magazine?) so that we feel surrounded by interesting stories rather than invasive billboards.
(h/t Racked)