Paleo Hot Chocolate From LA's Hottest Baker, Sweet Laurel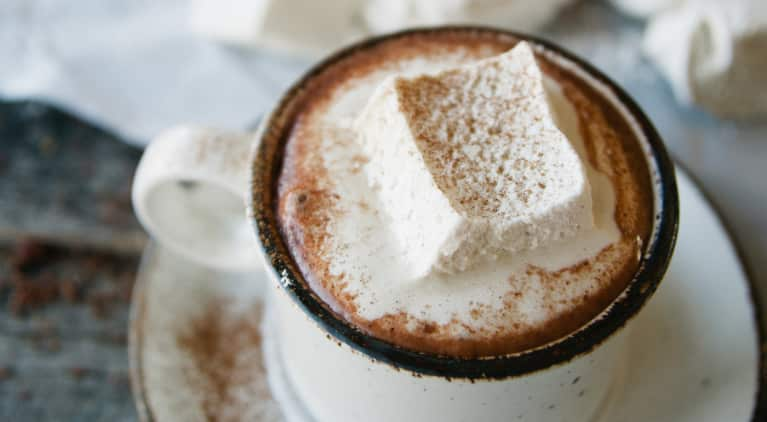 At mindbodygreen, we get to meet the female entrepreneurs who are passionate about making the world a healthier place. In this new series, we're profiling #WellnessWonderWomen who inspire us with vision and dedication — and hopefully inspire you, too.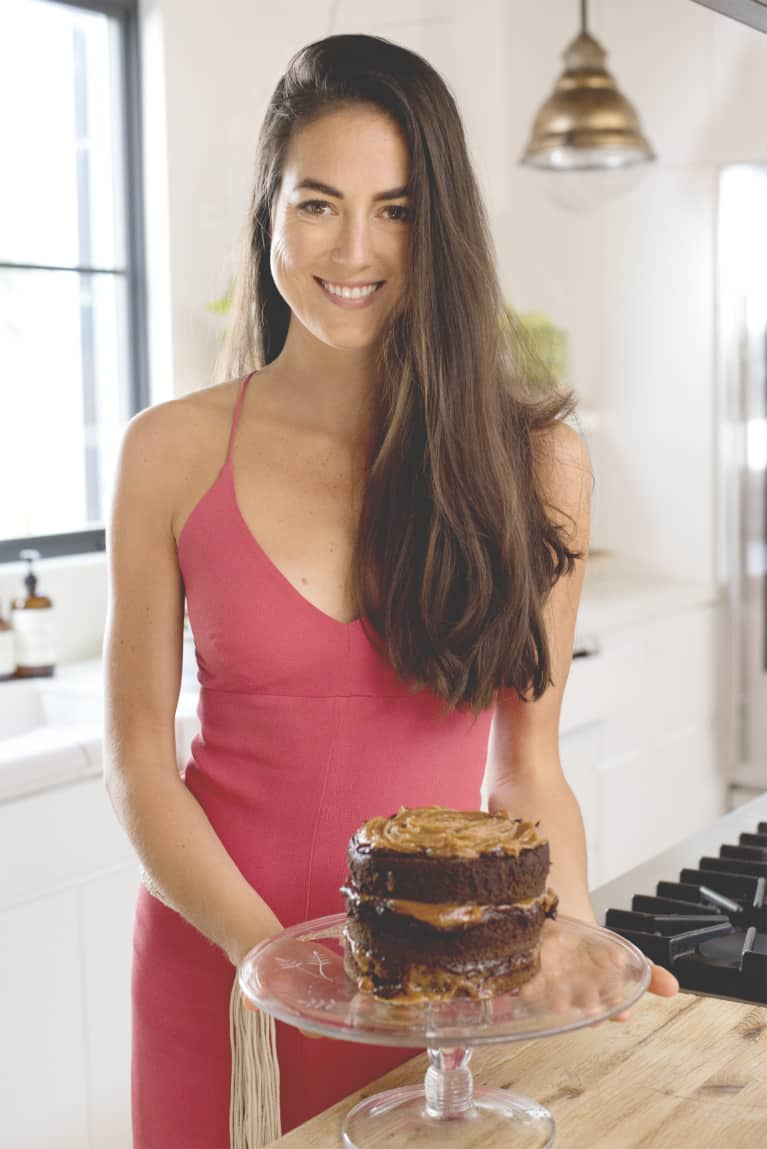 Laurel Galluci was an avid baker from the time she was allowed to step into the kitchen.
When she was diagnosed with Hashimoto's disease at age 25, Laurel was put on a strict elimination diet.
Laurel took a year off from her career as a school teacher to focus on regaining her health. But she didn't quit baking.
In fact, she was determined to have her paleo chocolate caramel cake cake and eat it, too.
So she experimented in the kitchen to create healthier versions of her favorite desserts that aligned with her new elimination diet.
After wowing friends and family with her creations, Laurel teamed-up with Claire Thomas, the woman behind the hugely popular Kitchy Kitchen Instagram and blog, to turn her passion into a business.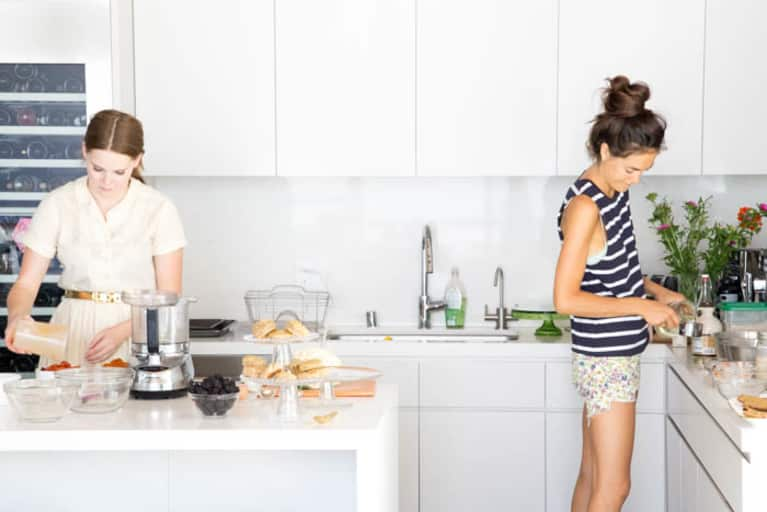 And in May of 2015, Sweet Laurel, one of the hottest whole foods baking companies was born.
Most Sweet Laurel treats are made with fewer than five ingredients, which all can be pronounced by a third grader.
For now, Laurel ships cakes within Los Angeles and select products nationwide. For her fans in Los Angeles (where Laurel is based), she offers workshops. (The Grain-Free Baking & Bio-Dynamic Wine Workshop has my name on it).
What's next? Laurel is focused on developing the brand, wholesale expansion, and there may be even be a storefront in her future.
A Q&A With Laurel Galluci
We chatted with Laurel about entrepreneurship, best advice and more:
mindbodygreen: What was the moment you knew that you were going to start Sweet Laurel?
LG: When my dear friend and business partner, Claire Thomas, encouraged me to take my baking passion and turn it into something greater.
What's the best advice you've ever received?
My father always told me to do what you love.
Worst advice?
I've forgotten it!
What advice would you give to anyone looking to turn their passion into a career?
Do your best to keep your passion a passion. You've got to keep it fun and in line with your original purpose.
How do you maintain balance as an entrepreneur?
My husband and I try to go for a walk after dinner every night, even if a pile of dishes awaits. There is something so therapeutic about walking and talking with the one you love.
What's your breakfast staple?
A quick egg scramble with kale.
Is there a natural beauty product that you don't leave the house without?
Beautycounter's lip conditioner.
Go-to supplements?
Turmeric and Chaste Tree Berry.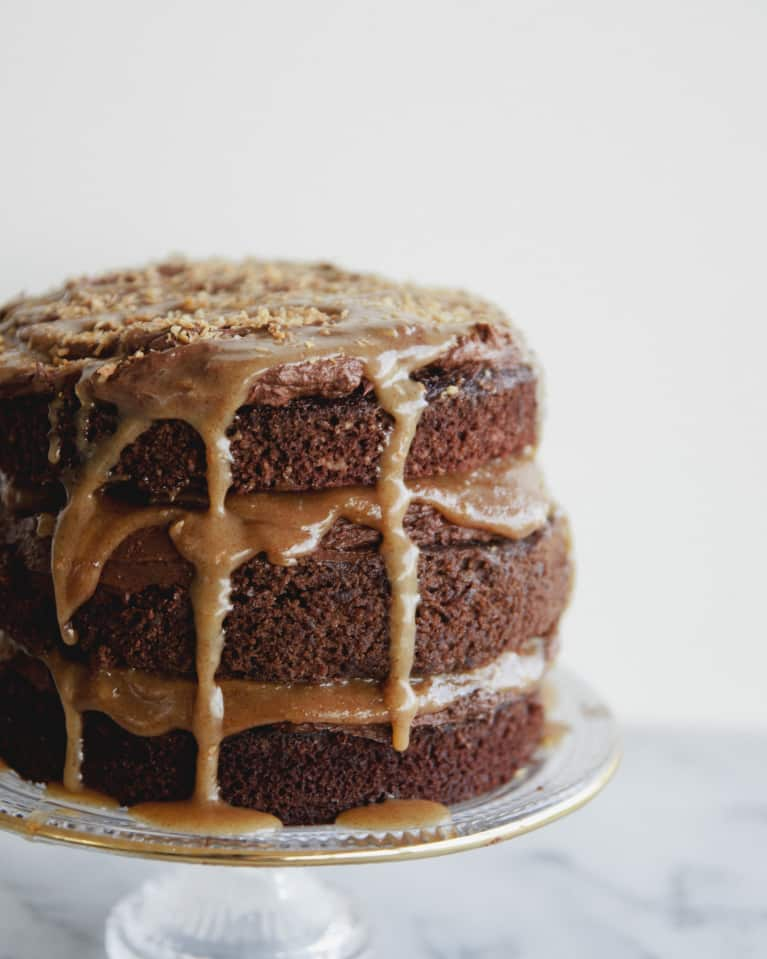 Favorite items on the Sweet Laurel Bakery menu?
Our Chocolate Caramel Cake! So decadent and delicious, yet no one can tell it is grain free, refined sugar free and dairy free!
Since it's finally starting to feel a little more like winter on both coasts, here's a delicious Paleo Hot Chocolate with Honey Pumpkin Marshmallows from Sweet Laurel to enjoy as you start the year.
It's a great way to un-wind and de-stress, perhaps with your favorite adult coloring book.
Paleo Hot Cocoa with Honey Pumpkin Spice Marshmallows
Makes 3 cups cocoa
Ingredients
3 cups coconut milk
3 tablespoons unsweetened cacao power
3 tablespoons maple syrup
Pinch of Himalayan Pink Salt
Preparation
In a small pot over medium heat, whisk all ingredients together and bring to a simmer. Pour into a mug and enjoy.
Honey Pumpkin Spice Marshmallows
Ingredients
1 cup water divided
3 tablespoons grass fed beef gelatin powder (for vegan, use soy based gelatin)
1 cup honey (because it's being cooked, it doesn't have to be raw)
1 tablespoon vanilla extract
¼ teaspoon Himalayan pink salt
½ teaspoon pumpkin pie spice (equal parts cinnamon, ginger and allspice)
1 tablespoon Arrowroot power + extra sprinkling the knife
Preparation
Prepare a 6×6 inch pan by lining with parchment paper. Sprinkle with arrowroot powder.
Pour 1/2 cup of water into a Kitchen Aid mixer bowl. Sprinkle gelatin over the top of the water. Allow to sit.
In a saucepan, combine remaining 1/2 cup water, honey and vanilla. Turn on stove to medium heat, and bring the mixture to a simmer until it reaches the soft ball stage at 240° F. Turn mixer on, blending the gelatin and water mixture. Slowly begin mixing in syrup mixture and 1/4 teaspoon of pumpkin pie spice and continue to beat for about 10 minutes. Beat until marshmallow peaks form.
Pour mixture into prepared pan and allow to set for about 4 hours. Sprinkle knife with arrowroot powder and cut marshmallows into squares. Sprinkle with remaining pumpkin pie spice.
Enjoy with warm hot cocoa.