15 Seconds That Could Save A Woman's Life
December 30, 2015 — 22:31 PM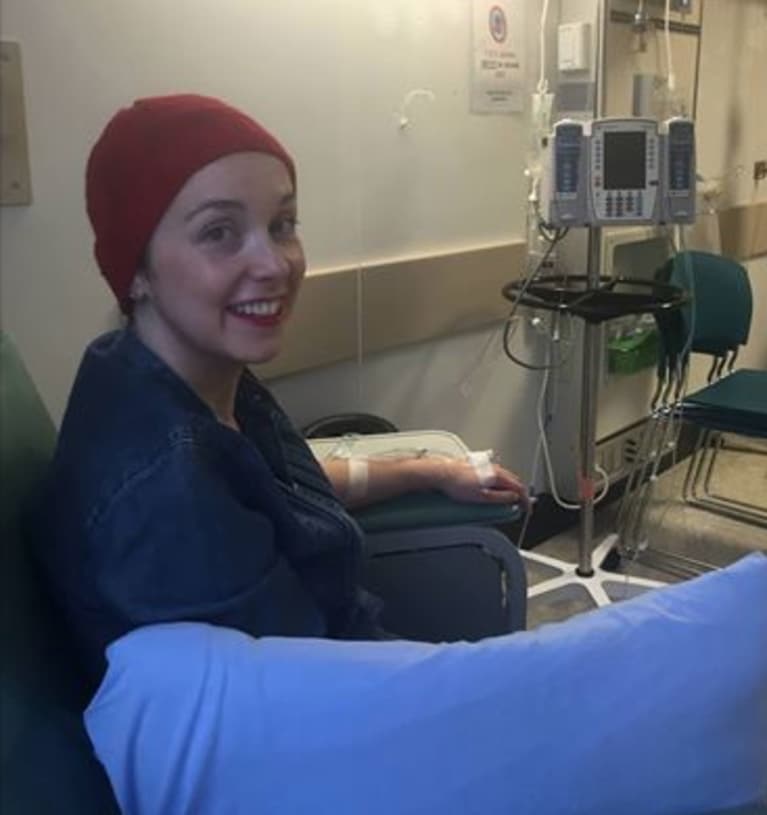 A Canadian woman's Facebook post is going viral — and it could save lives.
Shortly after giving birth to a healthy girl this September, Erin Barrett was diagnosed with ovarian cancer.
The disease is typically treatable if identified early, but symptoms are often unnoticeable until it's too late.
Since her diagnosis, Barrett has gone through chemotherapy and will start radiation in January. She says that she feels positive about her outcome.
But the 35 year-old PR pro wanted to help other women spot the signs of this deadly disease, so turned to Facebook. Here's what she wrote:
People have asked me what they can do to help. This is something I have struggled with as I have been so well looked after. My decision is to ask you all to help me raise awareness.
They call ovarian cancer the silent killer. This is because the symptoms are so subtle that it is often caught too late. Currently, the odds of getting ovarian cancer are 1 in 58 (compared to 1 in 7 for breast cancer).
I want the next ten women who are diagnosed with ovarian cancer to be diagnosed early. This means I need your help in telling 580 women about the symptoms.
She urged friends and family to take 15 seconds to discuss the symptoms of ovarian cancer:
Persistent stomach pain
Persistent bloating
Finding it difficult to eat or feeling full quickly
Needing to pee more often
Back pain
Changes to bowel habits (constipation or diarrhea)
Feeling tired all the time
"If any or all of these are present, especially in women 40+, please PLEASE go see your doctor," she wrote. "You're not wasting anyone's time, you're being smart and ensuring you'll be around for the long haul for the people you love."
So far, she's accomplished her mission: more than 200,000 people have shared the post.
"I feel overwhelmed and floored by the response," she wrote in an email to mindbodygreen. "The best part has been hearing from women who have the symptoms and have now made appointments with their doctors."