The Best Mask For Pretty Much Any Skin Issue, Ever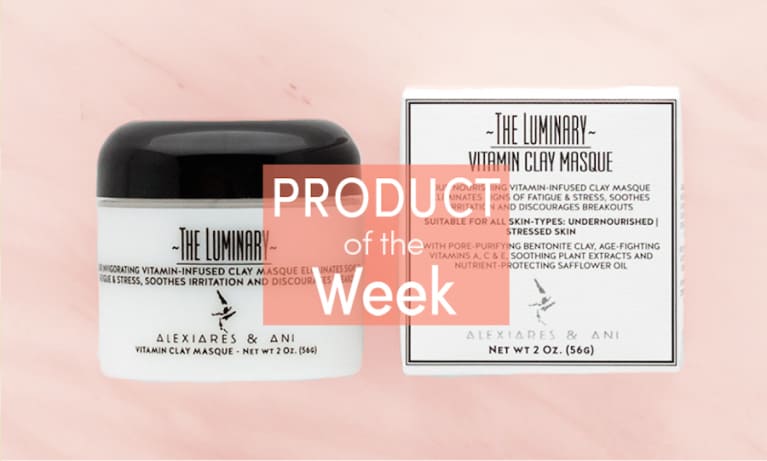 In this series, we'll spotlight one better-for-you-beauty-buy every week that not only does what it promises to do, but that also upholds the green, natural approach to beauty and skin care we value so much. Trust us when we say you can trust our beauty editor, Allie White — in her time here, she's tried upward of 400 different creams, sprays, serums, tonics, etc. These are her favorites.
When you name a product "The Luminary," you pack that tiny jar with a whole lot of expectations. Lucky for Alexiares & Ani, their clay mask is aptly named, and more than delivers on what its moniker promises.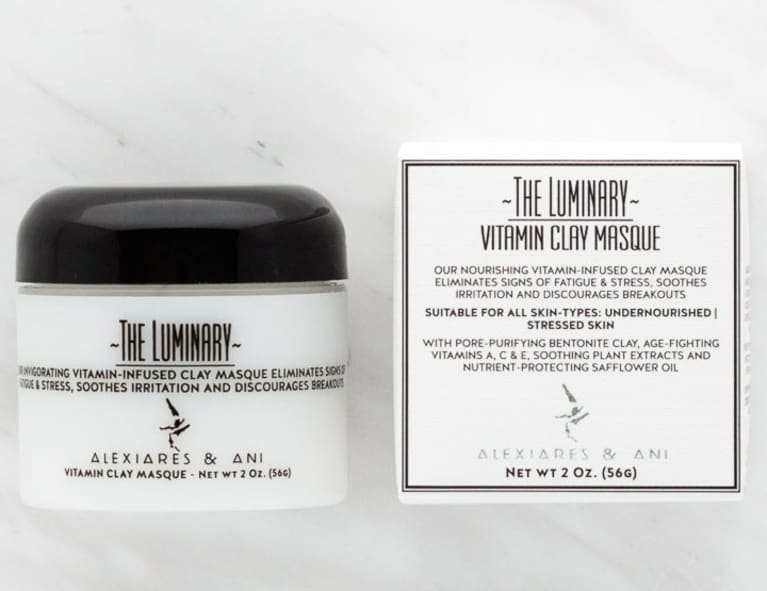 Used a couple of times a week, The Luminary will make you look like a ghost for the 20 minutes it hardens on your face, but the weird reflection is well-worth it. Infused with safflower seed oil (conditioning), calendula (moisturizing), camomile (soothing), linden (protecting), witch hazel (purifying), and vitamin E (an antioxidant) — to name a few ingredients — this mask has the power to erase pretty much anything negative on your face.
Bad night's sleep? Pesky blemish that won't go away? Oil slick across your forehead? Check, check and check (thanks to the three different types of clay included). And what's more? Your face will be radiant, nay, luminary, when you gently wipe this stuff off, and that gorgeous, glowing skin will stick around all week.
While it boasts almost two dozen skin-friendly ingredients, it still manages to leave out fragrance, phthalates, colorants, formaldehyde-releasing preservatives or parabens. Score (another) one for green beauty!
Alexiares & Ani The Luminary Vitamin Clay Masque, $68, alexiares-and-ani.com
EWG Score: 5 — moderate hazard