The One Thing You NEED In Your Makeup Bag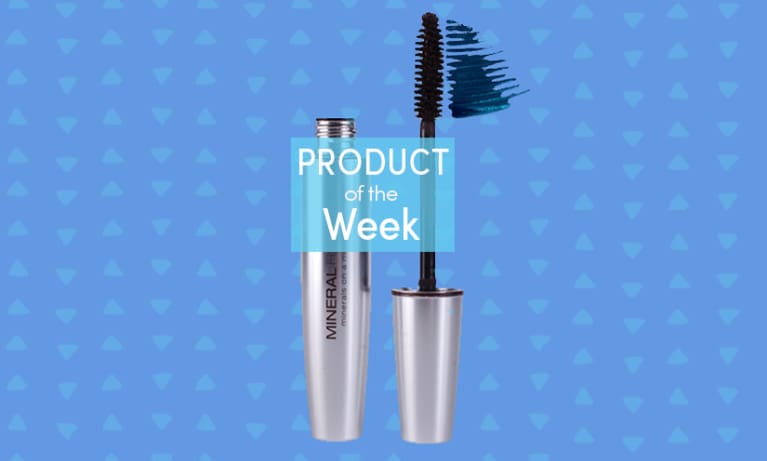 In this series, we'll spotlight one better-for-you-beauty-buy every week that not only does what it promises to do, but that also upholds the green, natural approach to beauty and skin care we value so much. Trust us when we say you can trust our beauty editor, Allie White — in her time here, she's tried upward of 400 different creams, sprays, serums, tonics, etc. These are her favorites.
If there's anything that can quickly change your appearance (not that it needs changing), it's a swipe of mascara. Seriously, can you think of another product that can make such a difference? Not only does mascara lengthen your lashes, it can make your eyes look big, wide and alert, and playing around with colors other than standard black is always a good time.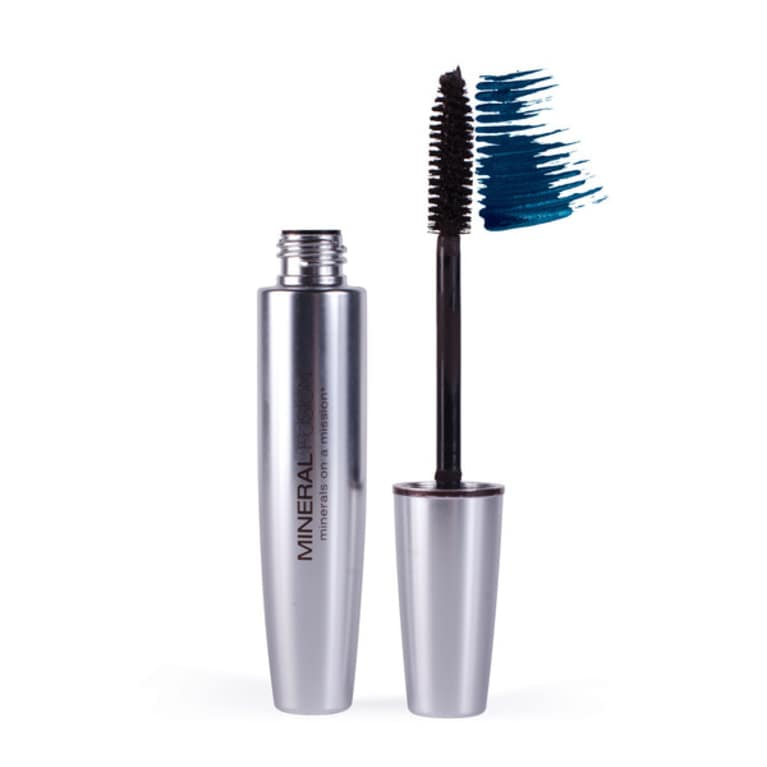 As a glasses wearer, it's difficult to find a formula — especially in the natural cosmetics space — that dries quickly enough so as not to smudge my lenses.
I've experimented with countless brands and almost all of them leave a nasty little lash print on the inside of my lenses if I don't 1) wave something in front of my face to dry the mascara first or 2) wait at least three minutes before putting my glasses on.
But I'm busy! And I very strategically set my alarm to go off as late as possible on workday mornings so I can sleep an extra few minutes. I don't want to sacrifice those blissful seconds of zzzs just so my mascara sets.
Give me a quick-drying, all-natural formula or give me death! (Don't actually though, that's so extreme. Just give me the first option, please.)
So you can imagine my utter thrill when I used Mineral Fusion's Volumizing Mascara for the first time and there was absolutely no down time. The formula dries right away (but doesn't get clumpy or flaky), it's a breeze to apply (thanks in large part to the full-bristle brush), and the color is gorgeous (I'm pale so I use "Midnight," a dark blue shade, but they also have classic black and a pretty brown shade).
True to its name, my lashes are volumized to the max. In fact, they're so voluminous that my sister recently asked if I was wearing false eyelashes even though it was a Sunday afternoon and our only plans were to sit on her couch.
Another thing to note is that unlike many other formulas, this one won't irritate your eyes. It's hypoallergenic, talc-free and fragrance-free, and only pigmented with pure mineral color. Not that I recommend it, but you could probably drop a clump of this directly onto your eyeball without any ill effect.
Bonus? It's so insanely easy to remove at the end of the day. No viscous rubbing or swathes of lost eyelashes or scary-smelling eye makeup removers. Plain old water and your standard cleanser will do the trick. Just think of all the cotton balls you're saving!
Mineral Fusion Volumizing Mascara, $18.99, mineralfusion.com
EWG Score: 2 — low hazard
Photo courtesy of Mineral Fusion, graphic by mbg creative