A Goal-Setting Exercise That's Effective + Fun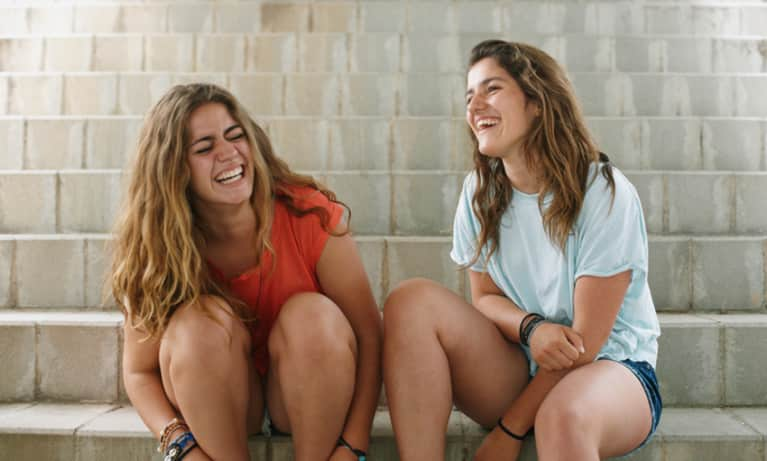 Of all the goal-setting exercises I've done, this one is the most effective and fun.
First, grab a friend who's ready to dream with you and imagine that it's about one year from now: December of 2016.
You are getting into vibrational alignment with the very experience you are hoping for and working toward.
Next, start reviewing the year you are imagining you've had with your friend. Talk about all the amazing things that happened — the new car, home, relationship, travel destinations, and financial and business success. Revisit all the milestones you hope to see in 2016 as though they were already memories.
Describe in the past tense all the love, inspiration, and adventure you've experienced in the past year. Once you've run out of ways to describe these things on your own, your friend should ask you questions to help you dive deeper.
What month did you get that promotion?
Where did you meet your partner?
How did that feel?
What was Bora Bora like? (Who doesn't want to go to Bora Bora?)
What risks did you take?
How do your successes feel?
What didn't you expect to happen that did?
(And my favorite): What do you wish you had known a year ago, after achieving everything you've achieved?
Usually it's something like, "I wish I knew that it was all going to work out this way — that it was all going to be okay."
Here are some guidelines to help you make the most of the experience:
1. Keep going even when it feels silly.
2. Try to do the exercise for at least five minutes per person. Don't allow yourself to "pop out for a minute." You'll want to, but that's your mind's discomfort with exploring "what if" scenarios, which is the whole goal of the exercise.
3. Don't laugh or even smile at your friend's wild dreaming. You might hear things that sound outlandish, but remember, you're holding space for their vision. It only feels ridiculous if you let it.
4. If you feel stuck on any of the "when did that happen" questions, just say the first thing that comes to mind. Resist trying to make it realistic.
The idea is that you are playing. Allow yourself to be inventive, and notice how free you feel afterward.
Once you've both gone through the process, set an intention to literally hold the vision for one another. Picture your friend in Bora Bora or getting married with all their friends and family around. Tell each other afterward how you saw their face light up when they talked about certain things.
Trust that your deeper self actually knows when these dreams are going to become reality. When you allow yourself to play and dream out loud, you are getting into vibrational alignment with the very experience you are hoping for and working toward. You'd be surprised how accurate your intuition is. And if you involve a friend in the experience, seeing those dreams come true will be that much more exciting.
If you notice any resistance coming up, just keep going. Allowing yourself to dream out loud is an unfamiliar practice for most. You have to give yourself some time to get into it.
I'd love to hear all about your experiences with the practice.
Looking to make 2016 your best year yet? It's not too late to join on to mbg's free New Year, Do You reboot.
Related Reads: