A Mini-Guide To Setting Intentions For 2016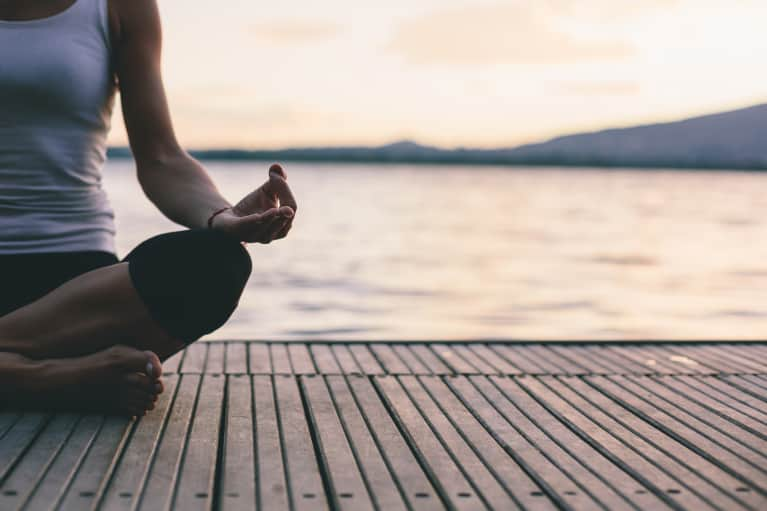 As a mother, I sometimes feel as though the world of personal focus is closed to me and that women without children have all the time in the world to focus on themselves.
In spite of — perhaps because of — this, I need to be intentional about the way I spend my time. Lamenting your lack of time is a dead-end thought. It doesn't open up any new possibilities.
As a parent with little time to myself, I need to fill my time with things that mean something to me.
Having a primary intention for creating discrete blocks of time is essential. It's not possible to do everything. Accept that. And focus on the one or two things you can devote yourself to fully.
You can choose an area of your life to work on — mind, body, spirit, work — or you may choose to pick one very important thing in one of these areas to focus on for a specified time.
Here's how to choose your primary intention and get the support that will help you make it happen.
Start by writing or recording a voice note in which you list all your potential intentions. Aim for 10 to 15 options (some of you may have even more).
Review your list and for every option, ask yourself:
Would I enjoy the process and not just the end result?
Once I get there, having reached my goal, what do I expect to feel?
Who do I think this is going to impress?
How do I feel in my body when I look at or envision this primary intention?
What feels most important now?
After answering these questions, you may have found a clear choice. If there are a few that you're still having trouble trying to decide between, ask yourself which one you're most excited about. Pick that one.
Then, find support.
Often, we seek support only when we're having trouble with something instead of when we've just set an intention to do something new and positive.
But talking about your primary intention and asking others for support strengthens your relationships, shifts you away from a tendency to self-shame or blame if things aren't going well, and increases the likelihood that your primary intention will come to fruition.
Think about two people who could help support you in pursuing your primary intention this year.
Identify how each person could support you (e.g., a monthly café date to check your progress, phone calls to stay in touch, regular feedback, going to exercise classes together). Now, ask these people to do those things.
Setting a primary intention, just for me, feels so nourishing.
As the year progresses, when my resolve wanes or I start to hear the voice in my head telling me I'm selfish, here's what I remember and tell myself: Making progress toward my goals helps me be a better partner and mother because I feel better about myself.
In the comments, tell me: What is your primary intention for 2016? How will you get support?
Related Reads: