5 Hikes To Experience In This Lifetime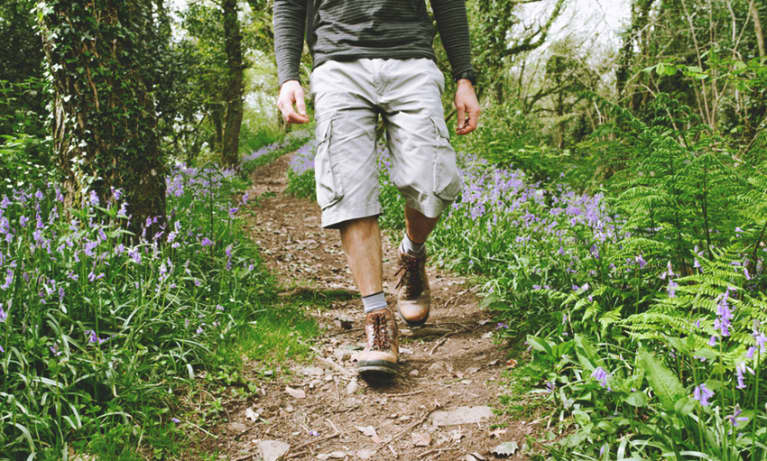 Our editors have independently chosen the products listed on this page. If you purchase something mentioned in this article, we may
earn a small commission
.
Getting outside can nourish your mind, body and soul, and hiking is a great way to make sure you're taking in as much nature at one time as possible. So when A Wilder Life, a season-by-season guide to getting in touch with nature landed on our desk, it was only fair to share some of its wisdom with our readers. Here's an excerpt that features five of the authors' favorite hikes. How many have you experienced?
California: The Lost Coast Trail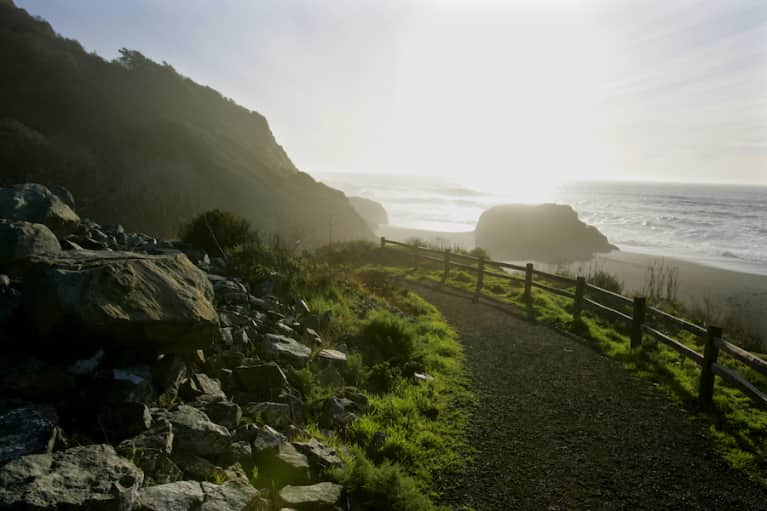 While building the legendary Route 101, the highway that runs along the Pacific Coast, the State of California bypassed a section in Humboldt and Mendocino counties, due to its extremely rugged terrain. This decision led to almost 70,000 acres, known as the Lost Coast, being preserved for your enjoyment. Named the King Range National Conservation Area, this stretch contains 80 miles of jaw-dropping hiking trails featuring black sand beaches and gorgeous mountain peaks. One of the most magnificent trails is the Lost Coast Trail.

Tips for Hiking the Lost Coast Trail:
This trail is of moderate difficulty. Great for hikers in good shape.
We suggest a minimum of three days for the full hike, but stunning portions can be done in a full day. Check with the park for more details.
Many parts of this trail are ocean-side and unsafe during high tide, so time your hike accordingly.
Japan: The Nakasendo Trail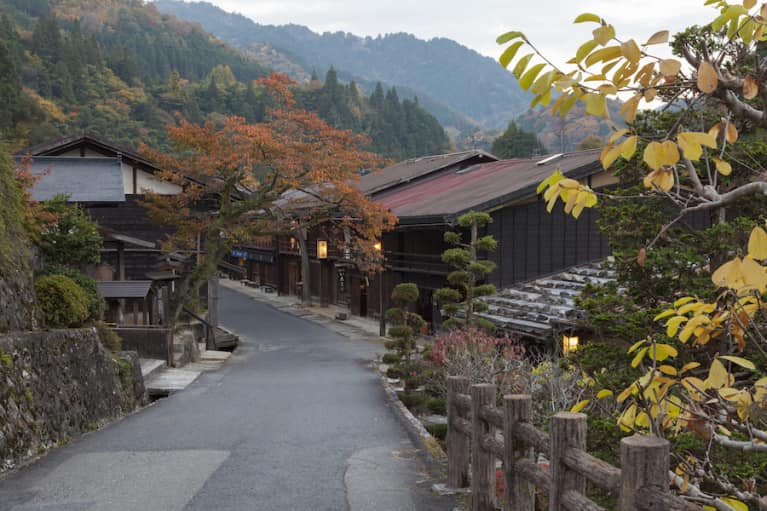 During feudal times, the Nakasendo Trail was a major trade thoroughfare between Kyoto and Tokyo. This 300-plus-mile-long road is beloved as it brings hikers in close contact with the countryside. En route, you'll see traditional hotels and restaurants in small, refurbished towns such as Tsumago and Kiso-Fukushima. You'll cross rice paddies and trek through forests beside legendary mountains.
Tips for Hiking the Nakasendo Trail:
Easy for all ages.
The main trek takes four to five days to complete. There are numerous companies, groups, and guides available to help you navigate the trail. One suggestion is Walk Japan at www.walkjapan.com.
Beware! English is not spoken in the smaller towns. Either book reservations before arriving with the help of a native speaker, hire a guide, or bring along a translation app such as Google Translate.
Maine: The Cadillac Mountain North Ridge Trail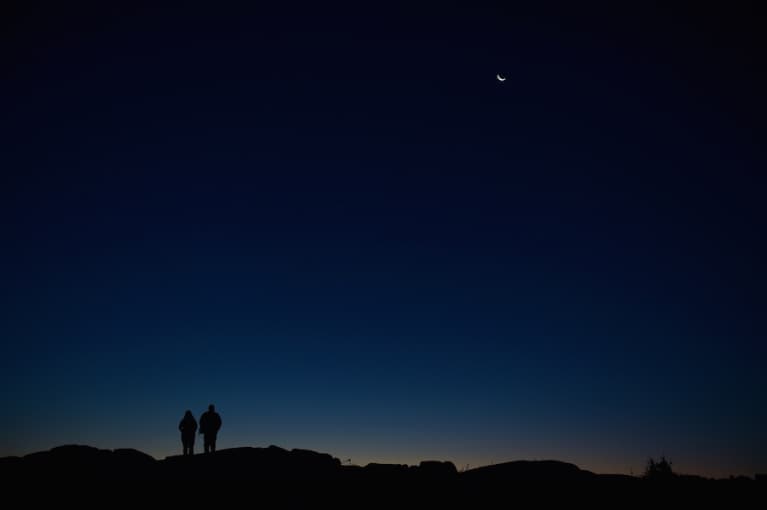 Acadia National Park has more than 120 miles of trails, but one route — the Cadillac Mountain North Ridge Trail — is a stunner. This might be the most perfect place for you to see the sunrise in the United States, since Cadillac Mountain is the highest point on the Atlantic coastline. From its peak, you'll be able to enjoy the panoramic view, which includes the Cranberry Isles, Bar Island, and the Schoodic Peninsula. It's a fast 4 miles to the top, but you might want to dawdle all the way down the 3-mile return, since the back half of the trail offers freshwater ponds, statuesque spruce trees, and a variety of peacefully swaying grasses.
Tips for Hiking the Cadillac Mountain North Ridge Trail:
Moderate difficulty.
A great hike for bird-watching.
Waiting for the sunrise on an autumn morning can get chilly. Bring along a thermos full of something warm and blanket to make things cozier.
Trekking in Nepal is an obvious choice. The area is home to eight of the ten highest summits and some of the most beautiful landscapes in the world. For day hikers, take on the family-friendly five-day Poon Hill trek. The trail is popular, so don't expect solitude. What you will find is spectacular scenery along a trail that winds through villages and lush forests to the top of Poon Hill. The downhill trek takes you through one of the largest fields of rhododendron in the world.

Tips for Hiking to Poon Hill:
You can take this trek on our own or hire a guide. Try Original Trails at www.originaltrails.com.
The morning trek up Poon Hill to catch the sunrise can get overcrowded. Look for the stone marker offering an alternative path up the mountain.
New York: Lower Great Range Loop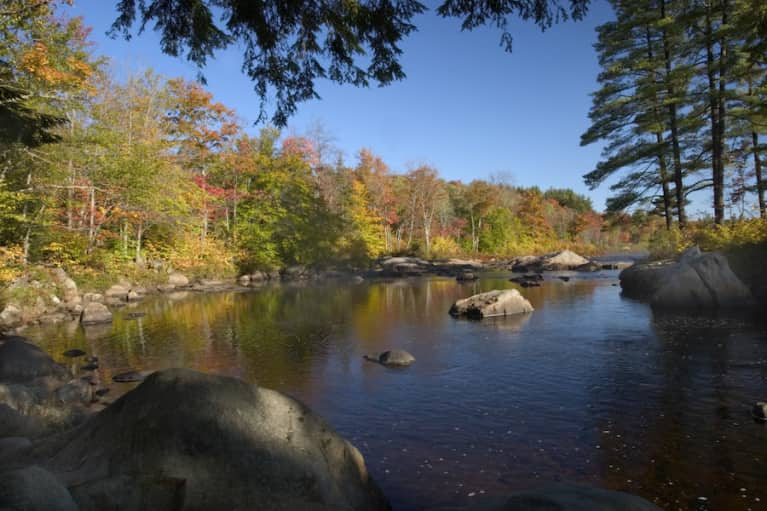 Set in the Adirondack Mountains, the Lower Great Range Loop is just a short three- to four-hour drive from New York City. The roughly 17-mile hike takes you past some of the best sites any upstate mountain range has to offer. This classic hike is demanding but well worth the effort, as it traverses all five of the range's 4,000-foot peaks: Sawteeth, Gothics, Armstrong, Upper Wolfjaw, and Lower Wolfjaw.

Tips for Hiking the Lower Great Range Loop:
This is a challenging hike. Prepare to break a sweat.
Get out on the trail early, as this is a full-day hike.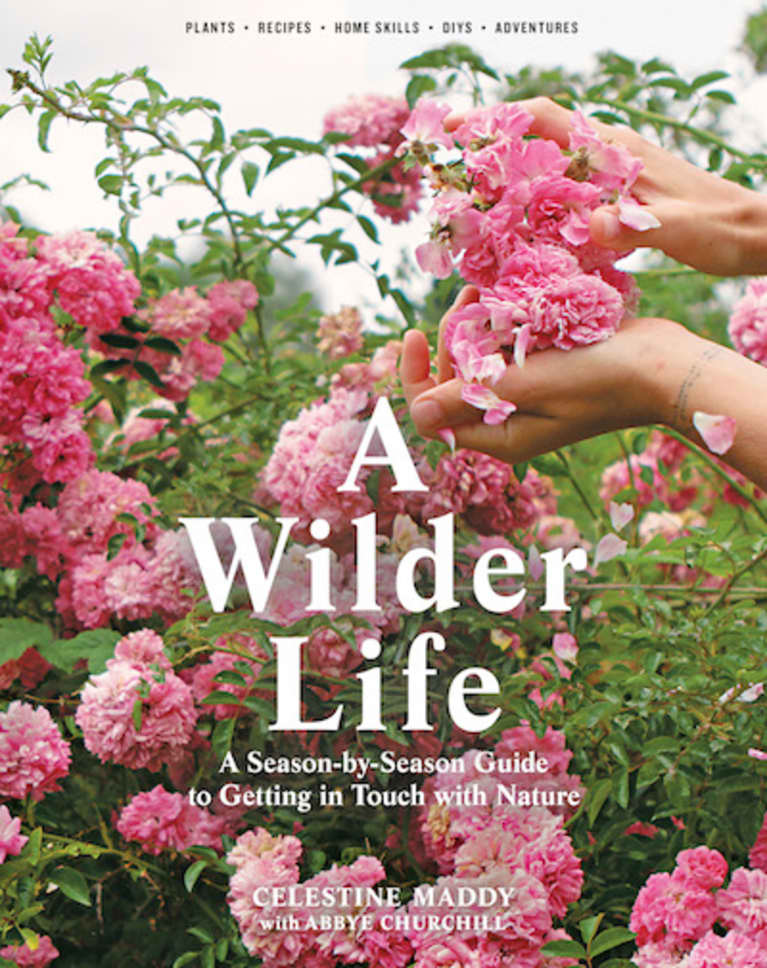 Excerpted from A Wilder Life by Celestine Maddy and Abbye Churchill (Artisan Books). Copyright © 2015. Photographs by Krysta Jabczenski and Claire Cottrell. Illustrations by Holly Exley.